Photo = Barunson E&A
Actor Ahn Jae-hong transforms into a basketball coach in the movie 'Rebound'.
The film tells the story of the 2012 Korean National High School Basketball Tournament, a miracle-like story of eight days in which the new coach of the bottom-ranked basketball team, which no one paid attention to, and the six players continued to run without rest. It's a moving true story.
Movie "Hunting Time" "Secret Job" "Football King", Drama "Love Constitution-It's okay when you're 30" "Sam, My Way-Reversal of love!-" "Koi no Sketch-Answer 1988 Ahn Jae-hong, who fascinated people with his unique presence in "~", will challenge to renew his life character through this work.
In the drama, he plays the role of Kang Yang-hyun, who was selected as the new basketball coach of Busan Jungang High School. In the past, Yanghyun was the MVP of high school basketball, but while he was active in the second league, Yanghyun became a public service worker and became a coach. He joins the basketball club of his alma mater Jungang High School, which has lost his past fame, and has a dream again. Since he is the first coach, he is not good at it and makes a lot of mistakes, but he gathers players with his passion and fun to love basketball, trains them, and achieves remarkable growth by leading the bottom team to the finals.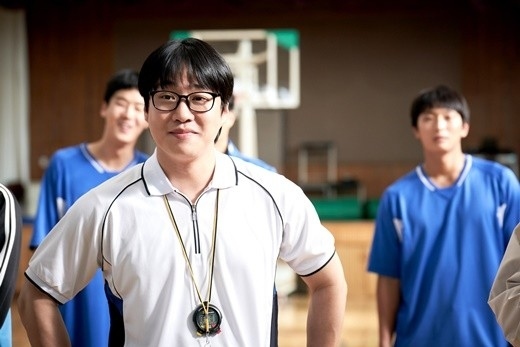 Director Jang Han-joon, who was in charge of directing, looked for an actor with similar height and body shape to embody a character that is close to coach Kang Yang-hyun, and decided that Ahn Jae-hong was the perfect match. In order to live up to the production team's expectations, Ahn Jae-hong gained weight within a week after deciding to appear in order to maximize the appearance of coach Kang Yang-hyun. He surprised director Jang Han-jun when he appeared with a visual that looked exactly like coach Kang Yang-hyun. In addition to paying attention to hairstyles and small props, he also analyzed videos, interviews, and press materials of all games at the time, and checked the eyes, gestures, and actions of coach Kang Yang-hyun. perfectly reproduced.
Director Jang Han-joon said, "It was an important work not to give the feeling of dialogue, but in that part, each scene and cut was the best. The human charm that Ahn Jae-hong showed in his previous work was the best. , I'm glad that I was able to express myself well in this work."
"Rebound" will be released in April in South Korea.