Real Madrid have dealt a first blow to the eternal rival. At home, it imposed its dominance against an indecisive Barcelona. Lewandowski missed the equalizer at a key moment in the match. The visitors made Real shiver in the lock, but Rodrygo pulled his team over the line.
A lot was written about this Clasico in advance. Finally one with commitment and prestige.
In recent years, therefore, there was rarely anything at stake in a game between Barcelona and Real Madrid. It often remained with musing about the clash between Messi and Ronaldo.
Barcelona president Laporta went over this summer to buy his team back into the highest echelons of football. In any case, it already ensured that the Clasico was again first place in Spain today.
But the socios, they are not yet completely won over for "the new Barcelona". A win against arch-rival Real Madrid would help a lot.
Today had to be the reference match for Barcelona.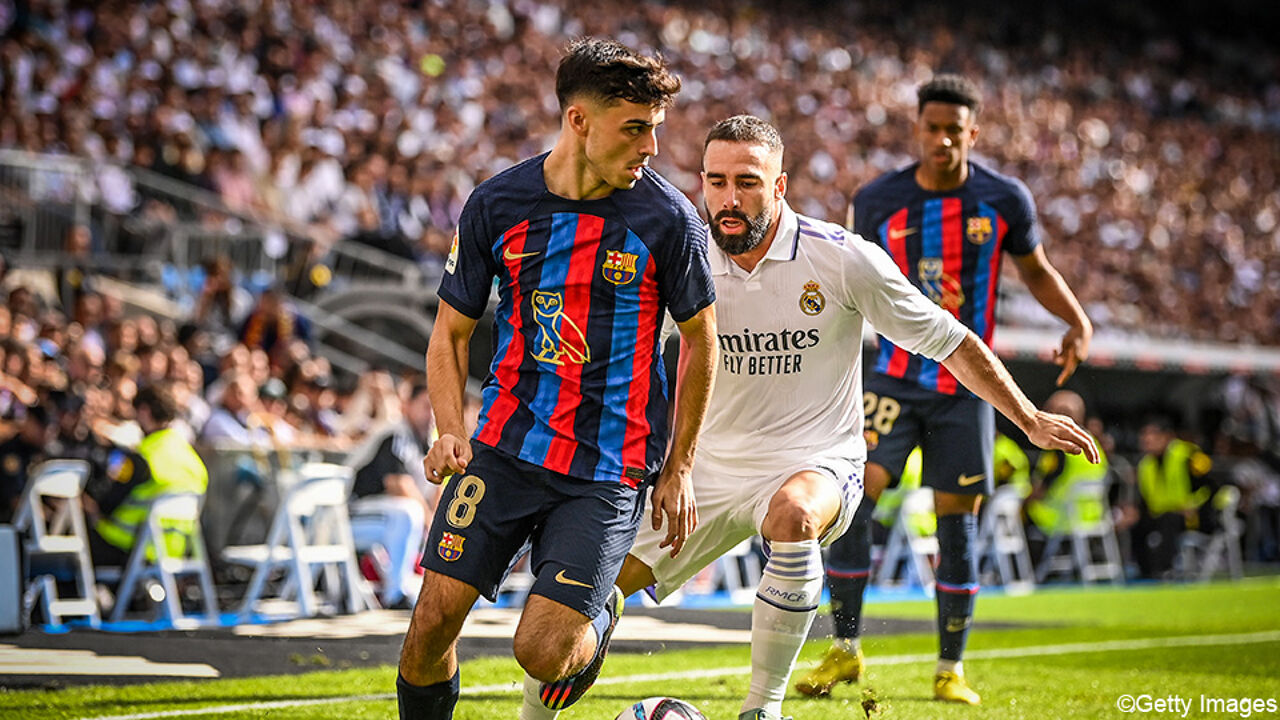 Tikitaka again in the Clasico

The illusion lasted twelve minutes.
Real Madrid did not immediately flash, but had the first half perfectly under control. Two swift counter-pricks from Karim Benzema and Federico Valverde were enough to seemingly easily put Real on roses.
If Lewandowski also blasts over an empty goal from a meter, you – being Barcelona – soon find yourself in front of a goal after half an hour. mission impossible.
Barcelona continued to act pale in the second half. That became very painfully clear when Real tapped the visitors on the hour with a tikitaka moment, sure enough.
The camera was pointed directly at Xavi's face. The flashbacks – although the roles were often reversed in his time – were visible on his retina. How he would like to see his team play football like this.
The match seemed to end in a dry 2-0, but the last 10 minutes still provided the necessary enthusiasm. Like a bolt from the blue, substitute Ferran Torres tapped the 2-1 on the board in the 83rd minute.
Then a remontada? No. Once again the Catalan joy did not last long. Five minutes later, Rodrygo made it 3-1 from the spot and took the lead in La Liga.
After today, Laporta already knows that "the new Barcelona" is not a finished product after all.
Rewatch the goals: