The National Team won 79 to 44 against "Vinotinto" in La Pedrera. Brazil also had an auspicious debut and comfortably defeated Colombia. This Tuesday the action continues.
Before a large audience at the "Arena La Pedrera Stadium", the Argentine women's basketball team had a great night against Venezuela, in the first game they played for Group A of the South American Championship. Before, Paraguay defeated Ecuador 57-52.
Gregorio Pérez's team came out hungry and determined to get an advantage that would give them room to dominate the game. The first quarter ended 22-14 for the Argentines.
At the end of the first half, the advantage was 18 points and in the third segment the difference increased again in favor of the locals, who reached the last quarter winning 62 to 34.
Finally, it was Argentina's victory by 79 to 44, with an outstanding performance by power forward Victoria Llorente, who ended the night with an efficiency of +15, the result of 7 points, 7 rebounds and 1 assist.
Argentina will play again this Tuesday, at 8:30 p.m. against Ecuador, at the "Arena La Pedrera". Before, at 16:30, Venezuela and Paraguay will play.
Brazil showed candidate plate in the debut
For Group B, the "Verdeamarela" played a great match in the "Ave Fénix" against Colombia. It was a 74-45 victory with moments of showy and effective basketball.
At the start of the day, Chile beat Uruguay 55-43.
Next, the games and schedules for this Tuesday: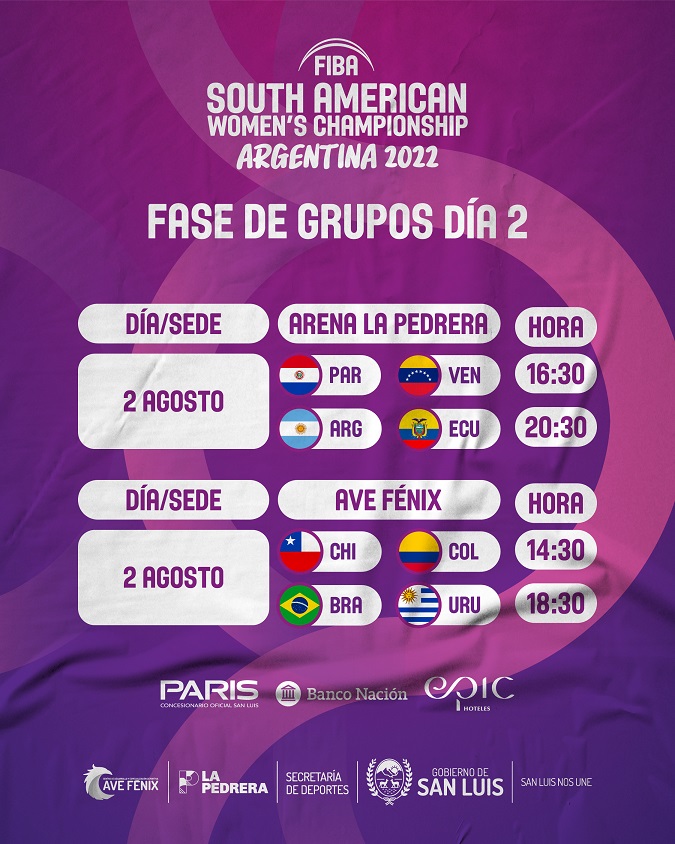 Note and photos: Press Secretariat of Sports.