In a breathless last lap this Saturday, Robin Roussel won this Saturday, at the Golf du Médoc, the title of Professional French Champion, also named the Jean Garaialde Trophy.
However, the start of the game suggested a completely different scenario. Frank Dauxleader with two strokes ahead before the start, doubled his lead with two first birdies on the first two holes.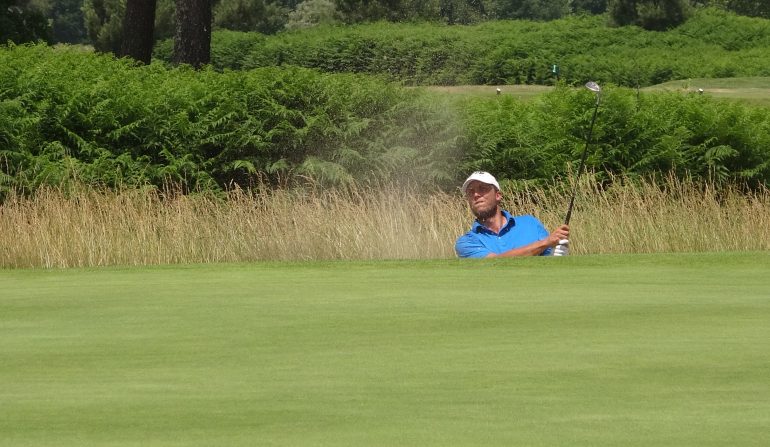 But what followed was less pleasing for the player of theAlps Tour who conceded five bogeys on the last six holes of the first leg. If two birdies on the start of the return put him back in the game, two new bogeys at the end condemned him definitively, in a day once again marked by scorching heat on the Gironde.
Robin Roussel, 10 years later
It must be said that, at the same time, Robin Roussel was very clean, offering a serious game, without really any error. He was rewarded with a first birdie on 7 then a second on 10. Despite a bogey on 11, the Ile-de-France player today in the south-east kept his head high and returned a magnificent putt on 15 to take two lengths on Frank Daux.
Finishing with three good pars, Robin Roussel succeeds Gary Stal10 years after the last edition.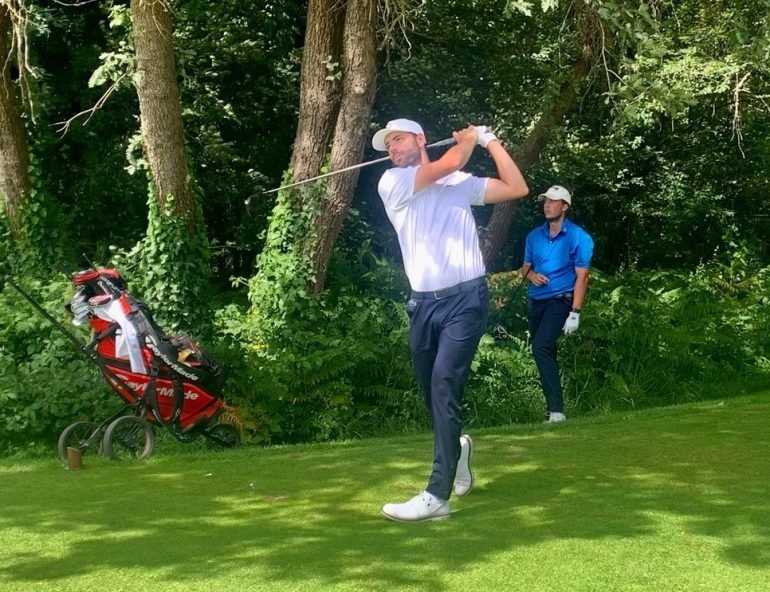 Paul Margolis believed it
But the one who received the trophy from the hands of Mr. Jean Garaialde in person should have remained focused until the end. In effect, Paul Margolis gave himself the right to believe in it this Saturday despite being seven strokes behind at the start of the last lap. The player from Terre Blanche, double winner of the Gounouilhou, returned a magnificent 65 (-6) without the slightest error, with in particular a final planted with the flag at 18. He failed one point behind the winner.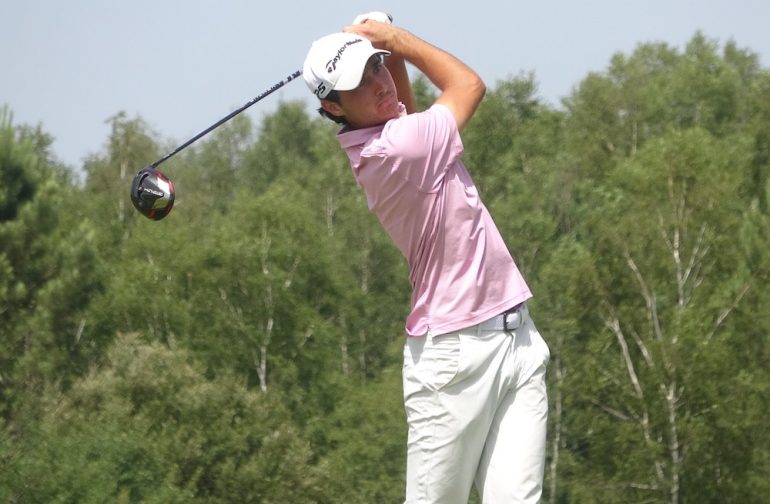 Antoine Pouguet moved up to fourth place with his solid 66 (-5). Gregory Havret et Leo Lespinasse complete the top 5.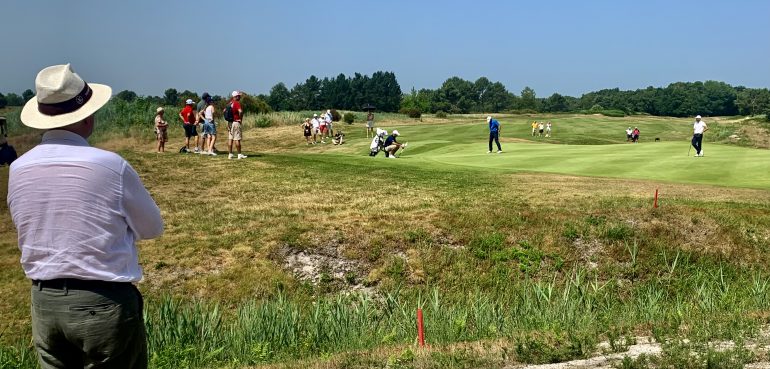 The legacy of Jean Garaialde
The mythical Basque champion, now 87 years old, 17 times champion of France, evoked, in a moving speech, the importance of this title in his professional life as well as the pride that should be granted to him when one is a young player. Jean Garaialde also paid tribute to his "brother", Bernard Pascassio, with whom he had played in 9 World Cups and who today has just relaunched this professional tournament in the Médoc, thanks to the sponsor MCA.
Le leaderboard