tennis">
Jannik Sinner was already working on the next season. © ANSA / YOAN VALAT
After a season plagued by injuries, Jannik Sinner did not manage to establish himself in the top 10 in the world rankings for the second time in a row at the end of the year.
21. November 2022
From: leo
The Sextener ended the year with an excellent 46:17 balance, but because the big tournament wins are missing, he has slipped to 15th place. Last year he was still classified 10th at the end of the year. To describe his season as bad would still be presumptuous. Sinner reached the quarterfinals in three out of four Grand Slams, brought the great Novak Djokovic to the brink of defeat at Wimbledon, had a match point at the US Open against Carlos Alcaraz and at least won a title in Umag.
In the next, hopefully injury-free season, Sinner wants to play for the big titles again – and thereby return to the top 10. The 21-year-old has already started training again in his adopted home of Monte Carlo with coach Darren Cahill, so he is perfectly prepared for the start of the season in Australia at the beginning of January. In tennis, winners are made in winter.
Djokovic on the rise
Thanks to his triumph in Turin, ATP finals winner Novak Djokovic improved by three places in the world rankings and ended the tennis year in fifth place. The Serbian top star won the end of the year for the eight best professionals of the season on Sunday with a 7: 5, 6: 3 against the new Norwegian world number three Casper Ruud and thus also set an example for his ambitions in 2023.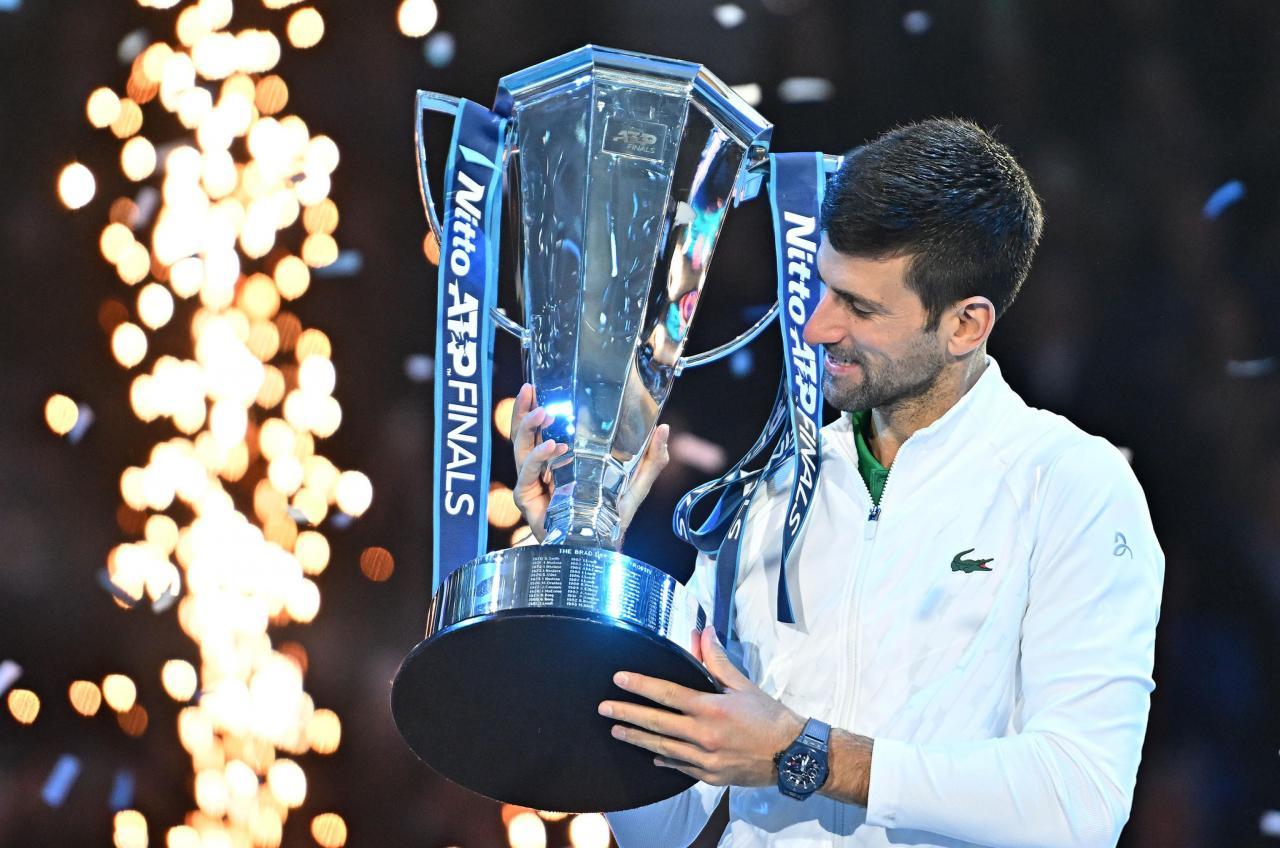 Novak Djokovic is chasing more records. © ANSA / Alessandro Di Marco
"I'm super happy to end the season like this – with one of the biggest trophies we have in our sport. Keeping making history is always something that motivates me to play my best tennis," said the 35-year-old after a "challenging" year. In the coming season, the Serb will take part in the Australian Open again from January 16 and, as Melbourne's record champion, will be a top favorite. This year he was not able to compete at the Australian Open or the US Open because he was not vaccinated against the corona virus.
The Spanish US Open winner Carlos Alcaraz will start the new season as the world number one. The 19-year-old, the youngest number one at the end of the year, missed the season finale due to an abdominal muscle injury and is ahead of his compatriot Rafael Nadal.
recommendations