With the Closing Prize in Putte-Kapellen, Iljo Keisse (39) added an unexpected chapter to his cycling career, but now it's really over. After the race, the 39-year-old Quick Step-Alpha Vinyl oldie symbolically hung his bike on the hook. "Last week in Binche I had a harder time," says Keisse, who will really say goodbye on the slopes in his Kuipke next month.
Keisse was already waved goodbye in Binche-Chimay-Binche last week, but turned out not to know how to stop yet.
At the last minute, he was added to the list of participants of the Closing Prize in Putte-Kapellen, the end of the Belgian cycling season.
The 39-year-old veteran showed himself in his last race by leading the pack on the final lap and setting up a breakaway. Now he can stop the pedals for good. He finished 33rd in his last professional race.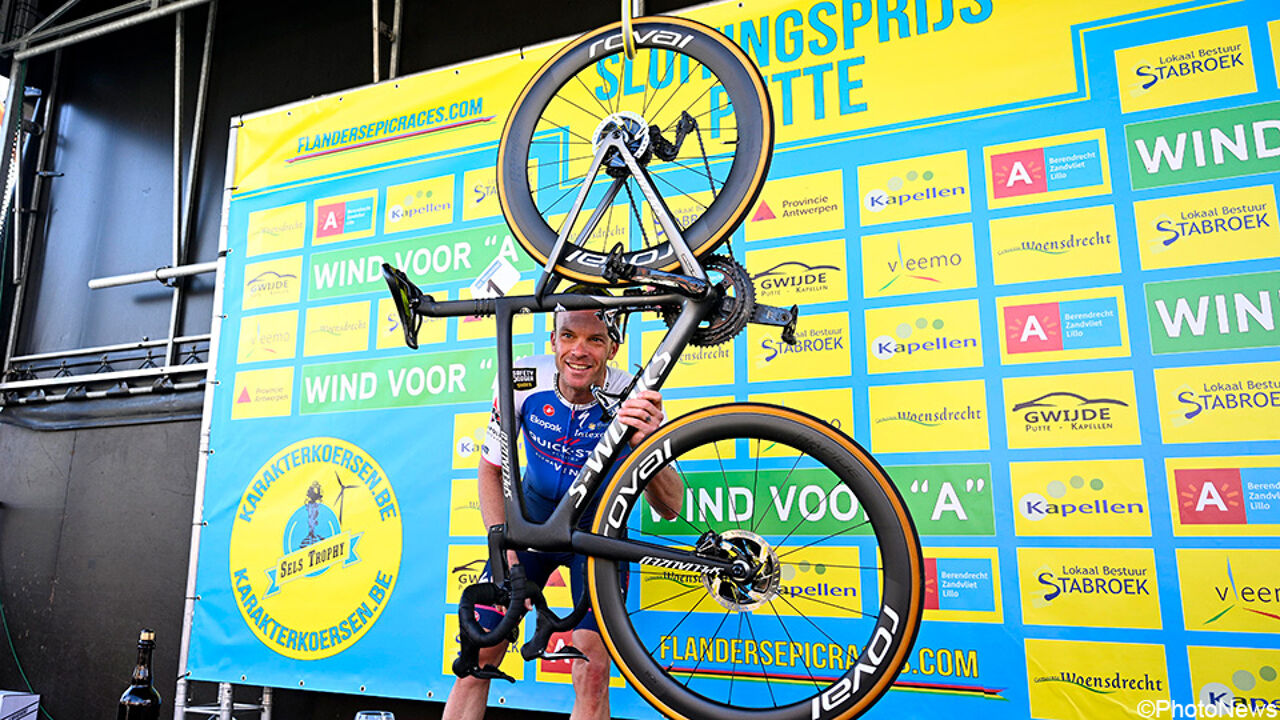 beep!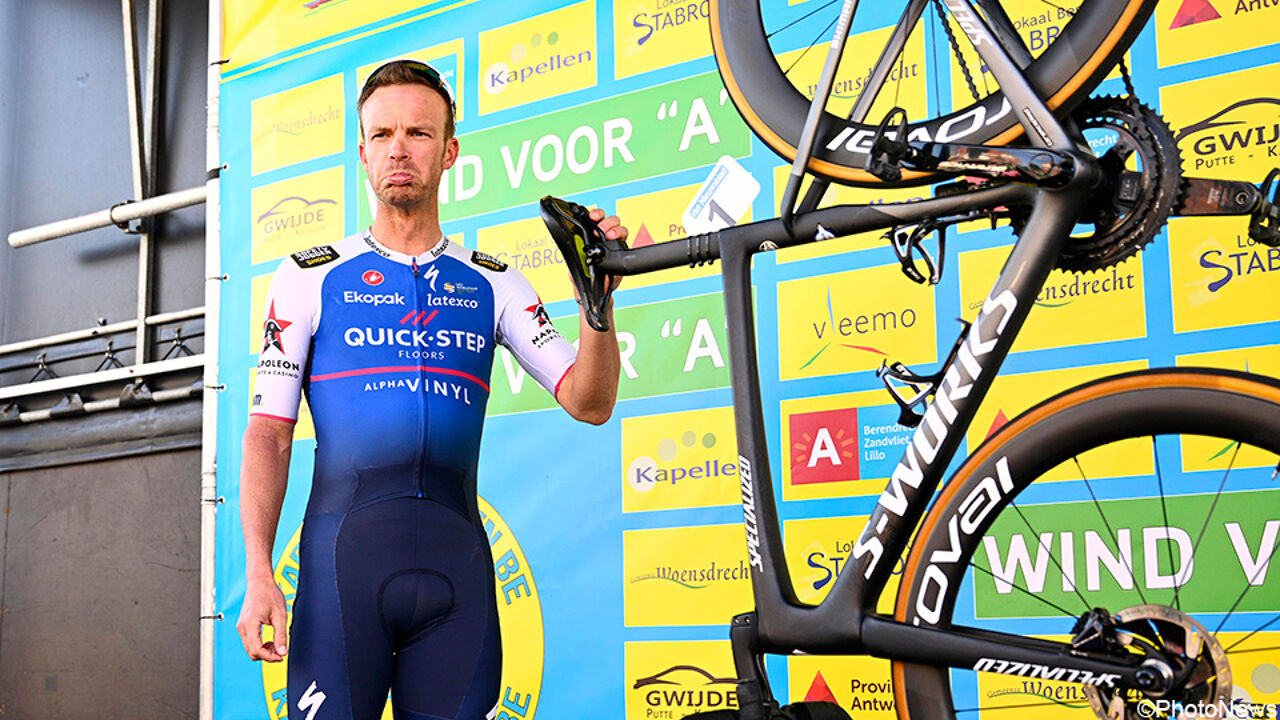 He thinks it's a bit sad.
"Had it harder in Binche"

Iljo Keisse rode an active race on the border with the Netherlands. And that after a short night. It was only at 3 am that he had received the green light from his big boss Patrick Lefevere. After his very last match, we saw him stretch and stretch.
"It was quite a tough race, with a high speed. And sleeping for 4 hours doesn't help either. Not at my age," Keisse laughed.
In Putte-Kapellen he entered the final lap as leader, but in the very last kilometers his attempt was worth it.
Keisse: "The peloton had too many fast men, I can't afford a sprint like that anymore. If I had tried, I would have finished 9th or 10th."
"The only chance was to try it solo. Unfortunately, there was a bit too much wind. I was on my own here too."
Keisse was the only Quick-Step rider at the start in Putte-Kapellen.
(read on under the quote)
If I had still sprinted, I would have finished 9th or 10th.
With the Closing Prize, Iljo Keisse has really put an end to his road career. "A chapter that I close, but it doesn't make me emotional now," he says.
"Last week in Binche I had a hard time. Remco (Evenepoel, red) performed a nice song there by waiting for me."
Keisse will really say goodbye next month. On November 24, he will say goodbye to cycling with a gala evening in his Kuipke.
"I will have a harder time there," he knows. "I'm already looking for my track bike."
"I'm not going to rest, no. My career will last 5 to 6 weeks. I will continue to train as long as I can."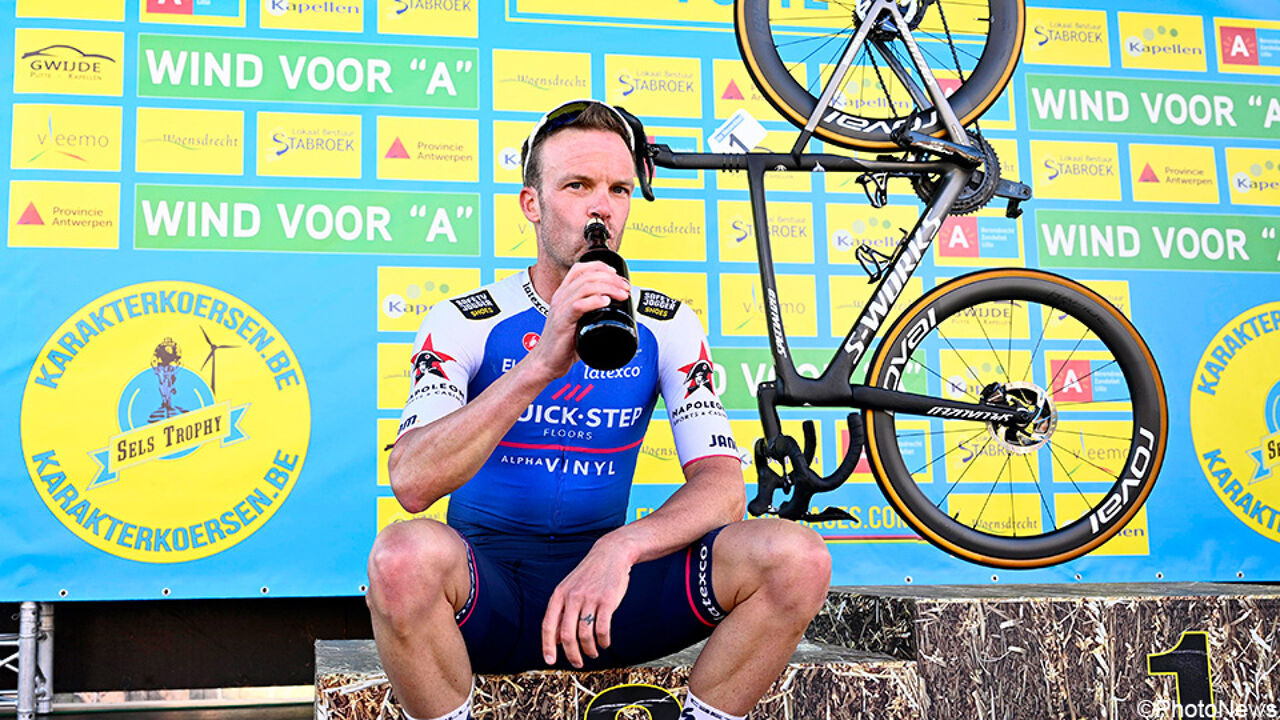 A beer deserved for Iljo Keisse.