Despite the discontinuation of Harry Potter: Wizards Unite, Niantic continues to chain projects in the vein of Pokémon GO et Ingress. He recently released Pikmin Bloom and is currently preparing a mysterious Transformers: Heavy Metal. He just announced another title based on augmented reality and real-time location, NBA All-World.
Yes, it will be finea geolocated basketball game with the official licenses of the National Basketball Association and the National Basketball Players Association, where we can "find, challenge and compete against current NBA players in their neighborhood, then recruit them to our team, before proving them on the court". Fashion will have an important place, while accessories and sneakers can be collected to enhance our style and performance.
"NBA All-World represents a first in the sports gaming industry as an original, authentic mobile game that will appeal to casual and die-hard NBA fans alike," said Marcus Matthews, Senior Producer at Niantic. . "We create and design a game that empowers players to represent where they come from and showcase their individual style. »

"Through our partnership with Niantic, NBA All-World will offer fans around the world the opportunity to fully immerse themselves in the atmosphere and excitement of the NBA," said Matt Holt, Head of Consumer Products at NBA. "As written in the title of the game itself, we look forward to engaging with our fans around the world through this immersive experience. »

"NBA All-World gives us the opportunity to bring NBA players into the real Niantic metaverse, giving fans the ability to interact with them in new ways," said Josh Goodstadt, EVP of licenses for THINK450, the NBPA's innovation engine. "Niantic has a proven track record of creating games that encourage engagement within local communities and bringing our players into NBA All-World adds an extra depth to that immersion. »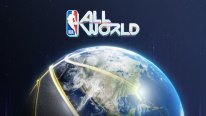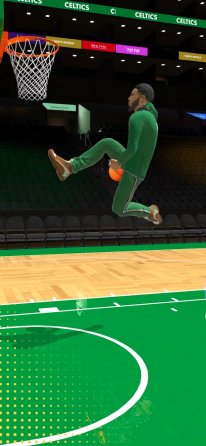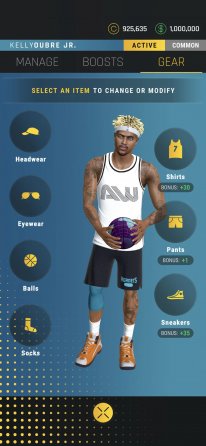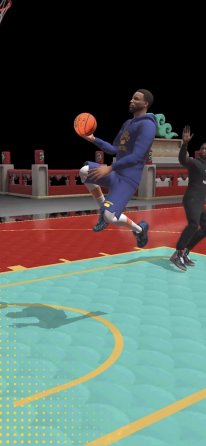 Only a few pictures of gameplay have been shown for the moment, but it is already possible to pre-register to be kept informed of the launch of the game on iOS and Android, which will first take place in soft launch In certain regions.

Editor
Auxance
Favorite editor of your favorite editor since 2009, passionate about music that makes boom boom, follower of comic series of all kinds. I've played a little too much Pokémon in my life.

Follow me

: