Club Brugge is licking its wounds after the European optater against RB Leipzig. The crisis atmosphere is in the air in Bruges and between Ruud Vormer and Philippe Clement there seems to be more than one hair in the butter. In our Facebook Live, analyst and ex-coach Dennis van Wijk discussed the sensitive issue between the captain and the T1 of the champion.
"Ruud, Ruud, Ruud": Jan Breydel was quick to scream for his captain on Wednesday evening when RB Leipzig humiliated an impotent Club Brugge.
Ruud Vormer (33) was the victim of Philippe Clement's tactical choices, not for the first time.
The Dutchman looks grumpy, while he could have played an important role as captain off the field during these turbulent weeks. This way the noises about Bruges dressing room problems are not countered.
"But we don't know if there are problems in the cloakroom," Dennis van Wijk told our Facebook live on Thursday evening.
"You hear and read that, perhaps through leaks to journalist friends. You have to beat those men as a trainer. You don't do that: the dressing room is sacred."
I expected a different reaction from Ruud Vormer. You must be loyal in all circumstances. Maybe he is, but you need to quell the rumor.
"But I expected Vormer that after those good years with Clement he might have made a statement. "Okay, this was the coach's choice and I want to get back in the team as soon as possible, but I'm still 100 percent behind him.""
"He didn't do that. That has to do with the winning mentality and the ego of a top athlete, but as a trainer I would have liked that … That you are thrown out of the wind after two successful years, yes. Respect."
"Former can also interpret it as little respect for him, but there are 25 players in the core."
"I expected a different reaction from Ruud. You have to be loyal in all circumstances. Maybe he is, but you have to suppress the flow of rumours."
"They all benefit at Club – players, staff and management – from keeping things calm in the dressing room. And Vormer had to dismantle that bomb."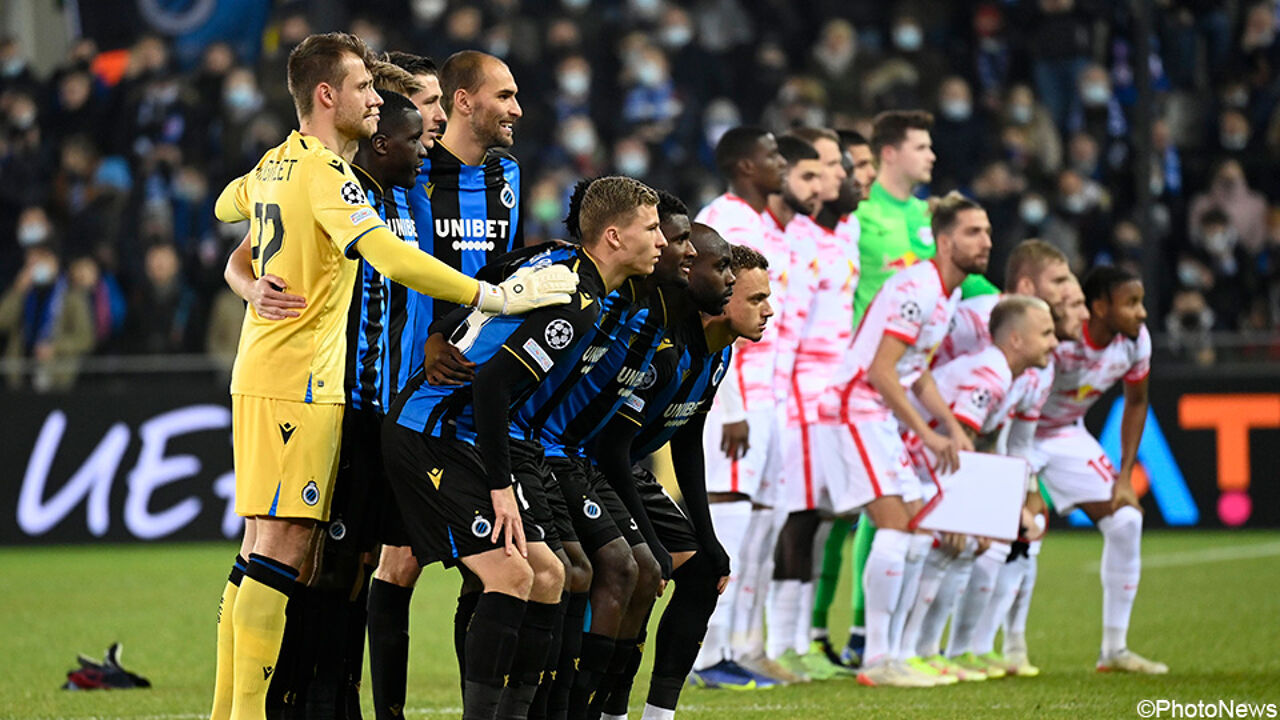 Ruud Vormer was not at the kick-off on Wednesday.
"I don't have much trouble with a lesser transfer period"

Philippe Clement seems to be the bitten dog for everyone after the debacle against RB Leipzig. During question time, the pertinent question arose whether Clement should not be knocked on the door.
Dennis van Wijk: "Absolutely not. Look at what he has accomplished over the past 3 years: with such a record in such a short period, you deserve more respite."
"The bar was set high, they were in the strongest group and because of that energetic start, expectations were perhaps a little too high. And every club has a dip every now and then."
The transfer policy is also being criticized by the supporters. Has Club failed? "If you've had 5 good years and 1 bad year, then you just have to take that in."
"Club has made a lot of profit from the sale of its players, has broadened its core and it can happen that it is disappointing. I don't have much trouble with it."
Should Clement be fired? Absolutely not. With such a record you deserve more respite.
"Genk? Clement has learned and will fall back on the old habits"

There isn't much time to whine. Racing Genk awaits in the league on Sunday and both teams will meet each other in the cup on Wednesday.
Will Philippe Clement go back to his trusted recipe with traditional ingredients for that diptych?
"He's done tricks in the past like Dennis in the striker against Real Madrid, but maybe he exaggerated a bit on Wednesday."
"Experienced players such as Vormer and Mats Rits stayed on the sidelines, but I think he has learned. And he will fall back on the old habits."
Watch the full Facebook Live: