An old-fashioned stunt in the Kuipje. Westerlo has knocked Antwerp out of the cup after a 2-1 win. The home team proved deadly efficient before half-time and took a double lead thanks to goals from Van den Keybus and Foster. The Great Old's response was a tie-in goal. Exit Antwerp.
Goals:
32′ Van den Keybus (1-0)
43′ Foster (2-0)
75 'Samatta (2-1)
The Kuipje has already exploded twice before halftime

In a lovely cup atmosphere, it was Antwerp that immediately took the home team by the scruff of the neck. The visitors had their first real chance after 10 minutes. Bataille found Samatta's head from the right, but the Tanzanian failed to frame his header.
Westerlo continued to have difficulty with the high Antwerp pressure and folded back. Nevertheless, the Ruffs also poked their noses at the window after 20 minutes. Bernat aimed for the far post with a brushstroke, Dessoleil converted in extremis into a corner.
The home team shifted up a gear and on the half hour Van den Keybus 't Kuipje exploded for the first time. Bernat put in a good free kick in the sixteen, where the Club Brugge mercenary buffed the 1-0 past De Wolf.
The visitors also pressed the accelerator, but just before half-time it was suddenly 2-0. After a lovely long ball from goalkeeper Van Langendonck, Van den Keybus cleverly put the ball back on Foster. The South African remained cool and gave Westerlo the double lead at halftime.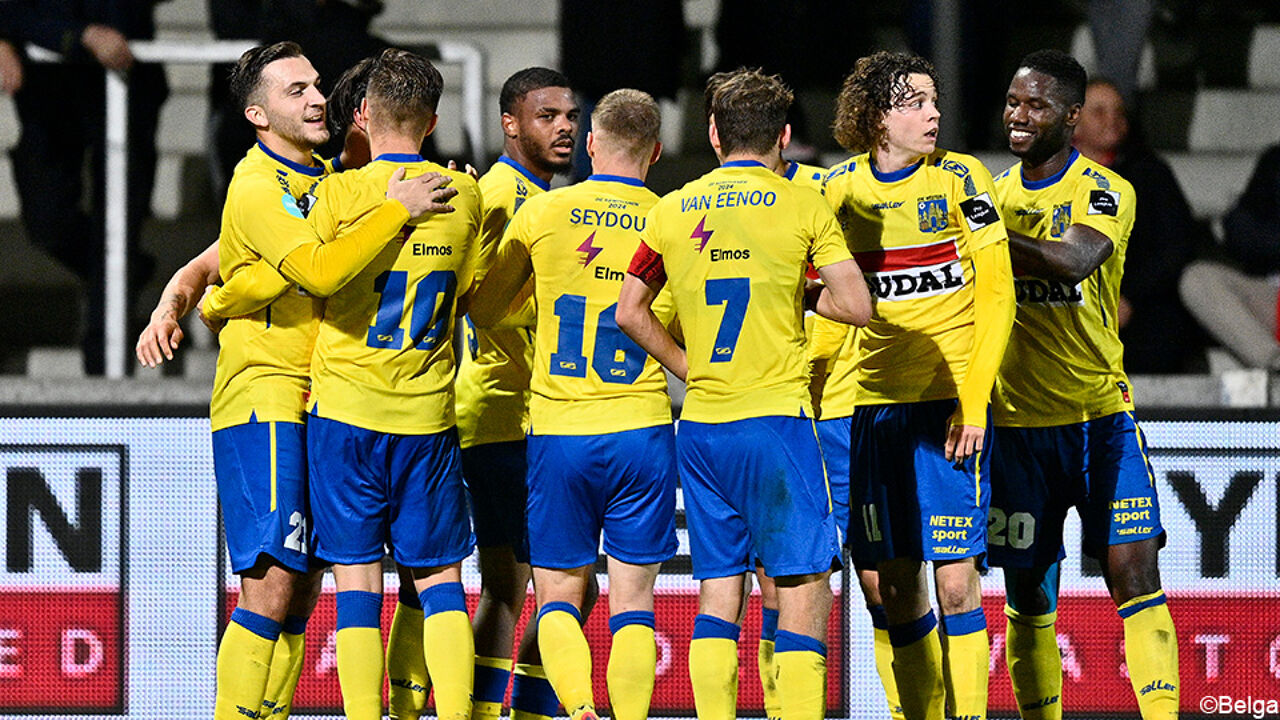 Samatta's connection goal is a cloth for the bleeding

Priske realized that something had to change and immediately brought in top scorer Frey at the start of the 2nd half. The Swiss did not need long to show himself, but from the turn the Golden Bull gave too little power to his shot.
Antwerp continued to play football without inspiration and could even be happy at the hour that it did not concede a 3rd goal. Daci pulled out with a long shot, but saw his delicious bang explode on the post.
The eager substitute Vaesen also came close to the 3-0, but the goal fell fifteen minutes before the end. Benson swung nicely to the back line and found Samatta at the 2nd post, who deposited the connecting goal in an empty goal.
Westerlo was preparing for an Antwerp stampede, but the visitors didn't get any further than 2 attempts by Benson. A real stunt victory for De Roeck and co, Antwerp drips with shame on the cheeks.
De Roeck: "We deserve to go to the next round today"

Jonas De Roeck (coach Westerlo):
"We knew that Antwerp would start the match with a lot of power. In the first 15 minutes they lost a lot of strength, without giving away really big chances."
"At the beginning the boys were perhaps a little impressed. They were looking for depth a little too quickly, but after the opening phase we were able to restore the balance. We created chances and after the 1-0 we knew they would take a little more risks ."
"The 2-0 was also played out very nicely. We also had chances for a 3rd goal and you have to do that. That did not happen and then it was a bit of a sink or swim."
"I think we deserved to move on to the next round today and that is of course an achievement in itself."