Unleashed this Sunday in the suburbs of Johannesburg with a last card of 64 (-8) without bogey, Nick Bachem, 23, wins at -24 (264), four points ahead of South Africans Zander Lombard and Hennie Du Plessis . This is his first success on the DP World Tour after only… twelve starts at the highest level! In the fight for the win, Romain Langasque finally had to settle for ninth place at -17 (271), just ahead of Robin Sciot-Siegrist (13th at -16).
German golf is definitely full of resources. After the victory of Marcel Siem on February 26 in New Delhi (Hero Indian Open), it is the turn of Nick Bachem to shine. If the man with the famous ponytail, winner of theFrench Open 2012is no longer to be presented, this is clearly not the case for his young compatriot, only 23 years old.
Sixth of the PQ3 in November at Tarragona (Spain) after finishing 25th in the Road to Mallorca for his first full season on the Challenge TourNick Bachem is already opening his counter on the DP World Tour. On his twelfth start at the highest level, the tenth this season. Until then, his "feat of glory" was limited to a… 18th place acquired last week at the SDC Championship.
Second tied on Saturday evening, one length behind another German, Alexander KnappeBachem took advantage of the leader's less good shot on the back nine holes (a double, two bogeys against three birdies on the way out) to let go of the horses and offer himself a real recital slamming for example four birdies in five holes from the 2nd to the 6th before repeating from the 10th with four other banderillas, more than enough to leave the very experienced South Africans Zander Lombard et Hennie Du Plessis four strokes behind.
That winning moment for Nick Bachem🙌#JonssonWorkwearOpen | #GreatnessBeginsHere | #SunshineTour | @DPWorldTour pic.twitter.com/PMd1l1zD4s

— Sunshine Tour (@Sunshine_Tour) March 26, 2023
In position to win after 54 holes since only two strokes behind, Romain Langasque was, alas, unable to maintain the rhythm this Sunday on the par 72 of the Club at Steyn City. The Azurean must be satisfied with an ultimate 70 (-2) and a ninth place at -17 (271). This is his second top 10 of the season after a first ninth place in the Joburg Open on November 27.
Thanks to a last lap completed in 65 (-7) with ten birdies against three bogeys, Robin Sciot-Siegrist meanwhile carries out the very good operation on the tricolor side. The left-handed St-Nom-la-Bretèche indeed grabs 13th place at -16 (273). This is quite simply its best result recorded since the start of the 2022-23 financial year!
Note that the DP World Tour goes into "sleep" for three weeks (even if the Masters is scheduled in less than a fortnight now) before an unprecedented recovery in Japan (April 20-23)!
Le leaderboard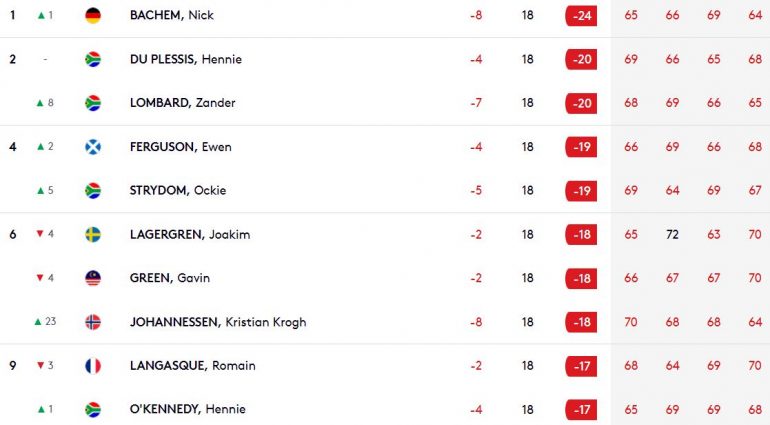 The leaderboard of other French people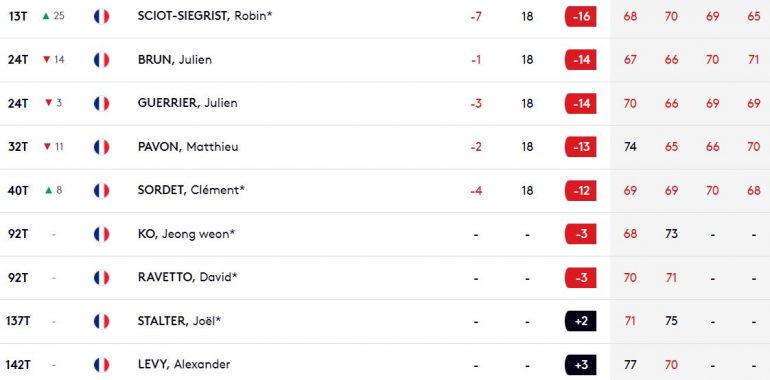 Photo : Getty Images