Alpine team boss Otmar Szafnauer expects the team to do a better job at the Saudi Arabian Grand Prix this weekend. During the opening race, Esteban Ocon fell into a drizzle of rain, but Pierre Gasly managed to work his way up to ninth from P20.

The opening race in Bahrain was a tough one for the Enstone-based team. Ocon was not helped by the technique and received penalties, but then the pit crew did not handle the execution well and so it was a disastrous weekend for the 26-year-old driver, who was finally brought to the pit box on the 41st lap to take the race to stop.
Bad race Ocon according to team boss one-off
Ocon equaled Pastor Maldonado's record in Bahrain with three penalties in one race. Despite this record, only two of these mistakes could be attributed to the Frenchman – he placed his car too wide from his starting position and was speeding in the pit lane when he took his first penalty. Szafnauer supported his driver in putting this incident behind him, adding: "I think Esteban's race was a one-off, the culmination of a series of mistakes, some on his side, some operational. His side of the garage will undoubtedly come back stronger in Saudi Arabia."
ALSO INTERESTING: 'Formula 1 contradicts the arrival of the London Grand Prix'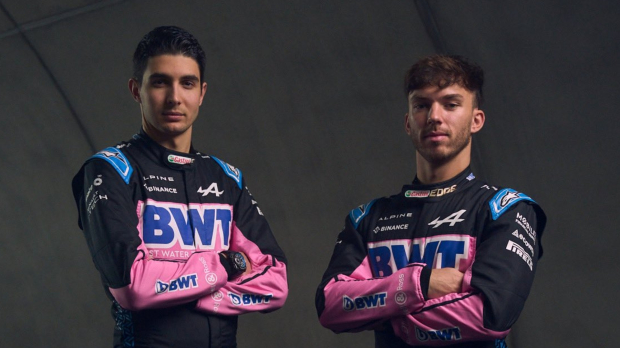 ALSO INTERESTING: Girlfriend Alonso reveals retirement plans of the 41-year-old driver
Potency A523
The French team managed to finish the 2022 season as fourth team and Szafnauer was very proud of that. In the new year, the Romanian American has to admit that the team is not yet able to get the most out of the car, but that he has every confidence in a good outcome. "At the moment we know the A523 has potential. We just haven't fully exploited everything yet and there is work to do to get there. It's a long season, we're open with points and we need to keep pushing as a team Szafnauer said.