The assignment for the Belgian Cats was clear: win against Germany and the ticket for the European Championship was in. And so it happened: with a flashy start, the Belgians grabbed the Germans by the throat. The Cats did not let go afterwards and after a 44-69 victory, they can prepare for a fourth consecutive European Championship.
Back to Basics.
In a glorified parish hall in Wolfenbüttel, Germany, the Belgian Cats defended their ticket for the European Championship basketball today. The fact that our Belgian women's basketball had to sit on wooden chairs – with the audience breathing down their necks – clearly didn't bother them.
After barely five minutes of play, the Cats already had a 5-15 lead. A straight-up blitzkrieg, ending with a 15-point gap (19-34) at halftime. After her calf injury, Emma Meesseman once again proved herself to be of gold value and was immediately good for 14 of the 34 points at half-time.
After the break, the Cats controlled and consolidated their lead. With a sophisticated defensive plan they let their German opponent pound against a wall.
Especially MVP Emma Meesseman had to experience that firsthand. Our Belgian star player suffered an elbow blow in a tough duel. Meesseman had to process that blow on the bench, but saw her teammates win the game in the last quarter with 44-69.
The Cats can thus prepare for the fourth consecutive European Championship. That will be played in Israel and Slovenia in June. On Sunday in Skopje they will play a gala match against their weak brother, North Macedonia.
Emma Meesseman: "Don't know where we stand, but feeling is good"

Emma Meesseman was, as usual, a driving force at an important moment for the Belgian Cats. Although she had to be taken care of in the dressing room for almost ten minutes because she got an elbow in the face from an opponent.
"My tooth was through my lip. It is glued. Not good for my beauty", Meesseman could laugh about it.
In the first and last quarter, the Cats were excellent, but in between they failed to count Germany out. "We played their pace too much, when we are at our best when we play our own pace and pass the ball around well, without dribbling too much."
There are certainly extenuating circumstances. "We could only train three times, the coach is new and we are a new team," said Meesseman. "It is therefore difficult to say where we are with a view to the European Championship (in June), but the feeling is good."
National coach Rachid Méziane also saw that his team took some gas back after a good start, especially offensively. On the other hand, he remembers two good things. "Defensively and mentally, the players remained disciplined and upright."
"Our project is to play our own game and not adapt. And that means getting the ball going well."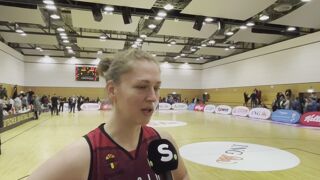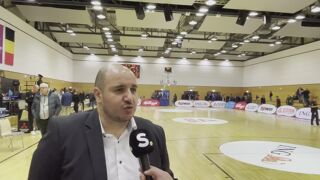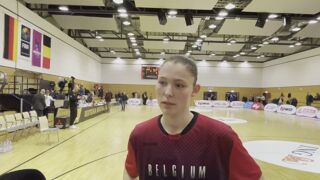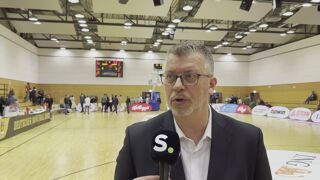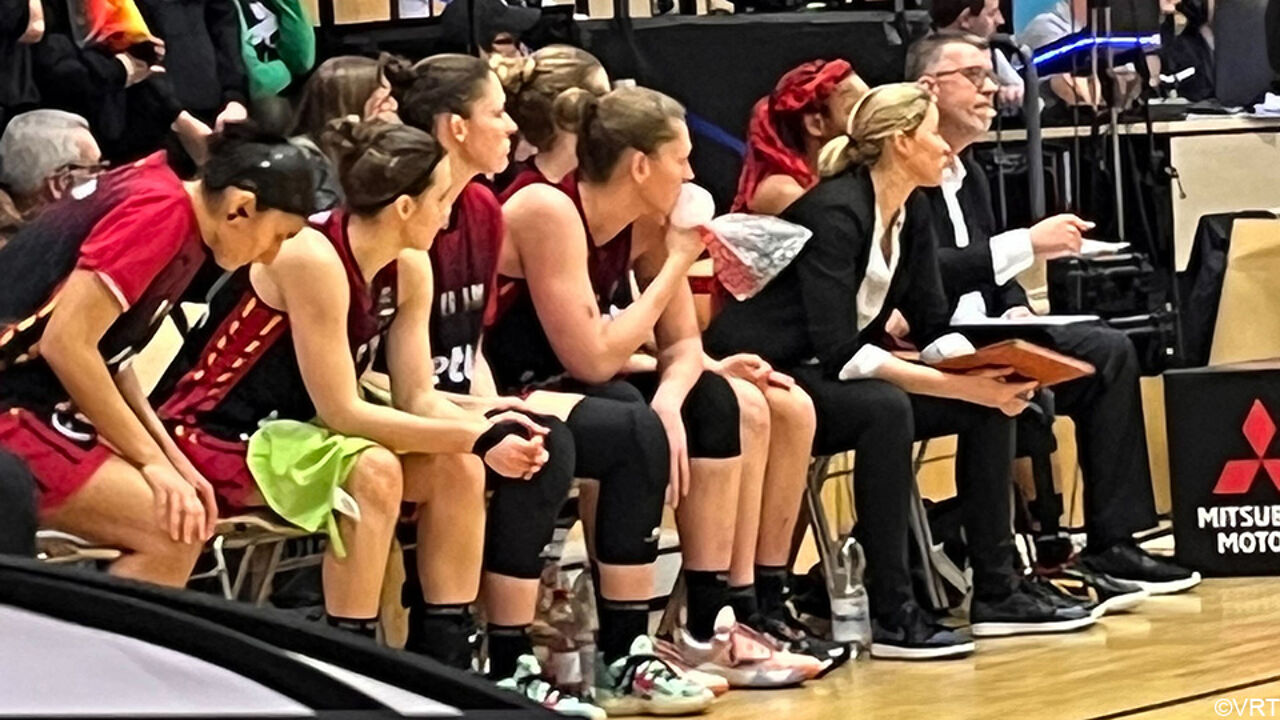 Emma Meeseman with an ice pack on the couch.