Seo Jang-hoon and Lee Su-geun suggested individual exercise to the early soccer club trouble maker (?) client.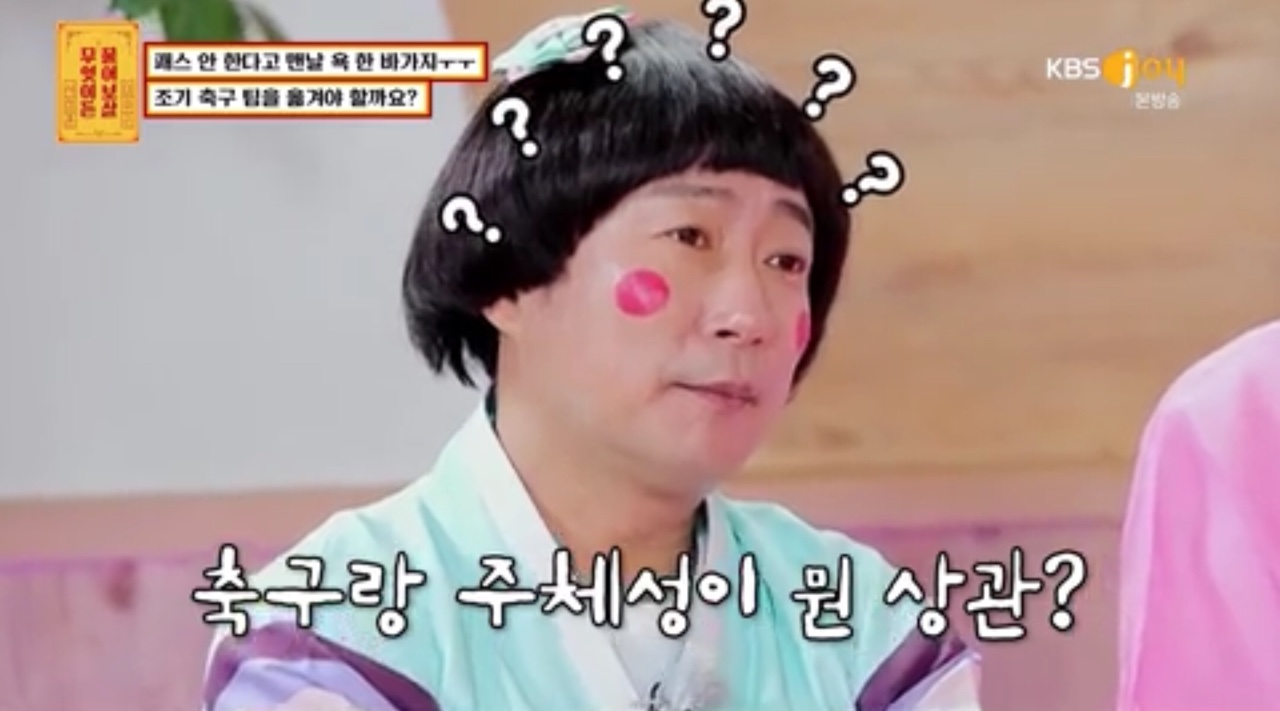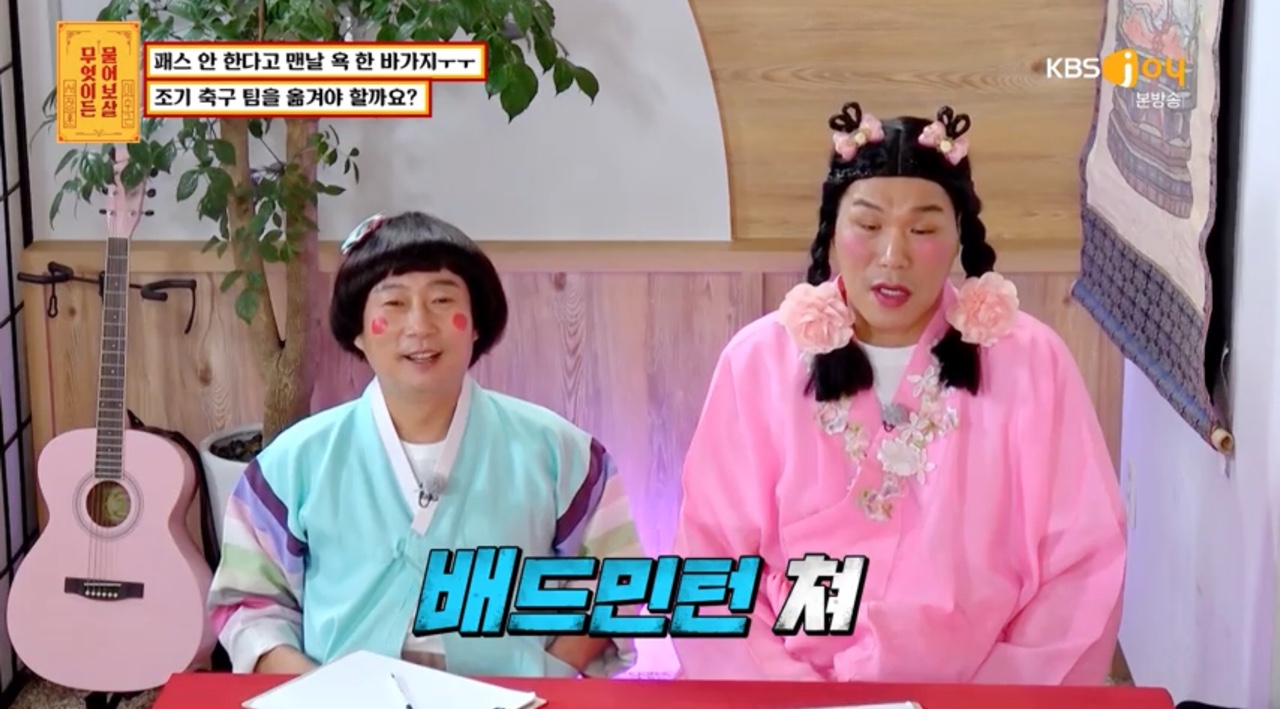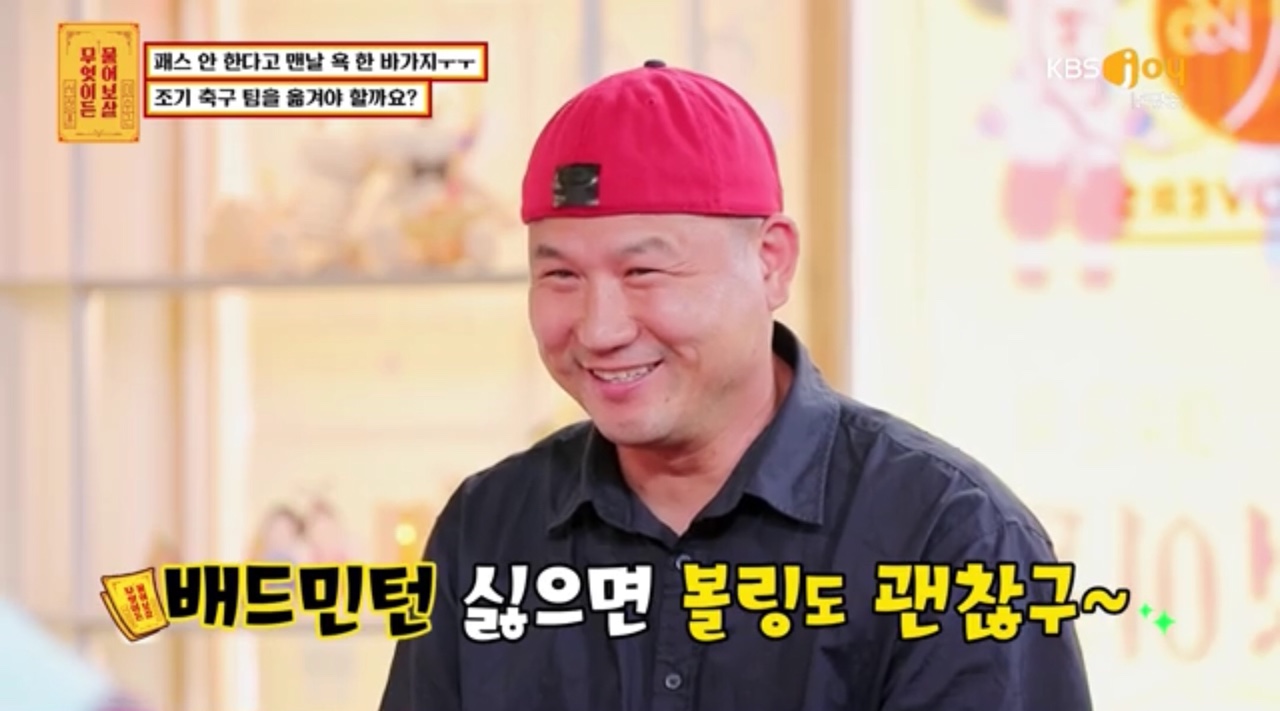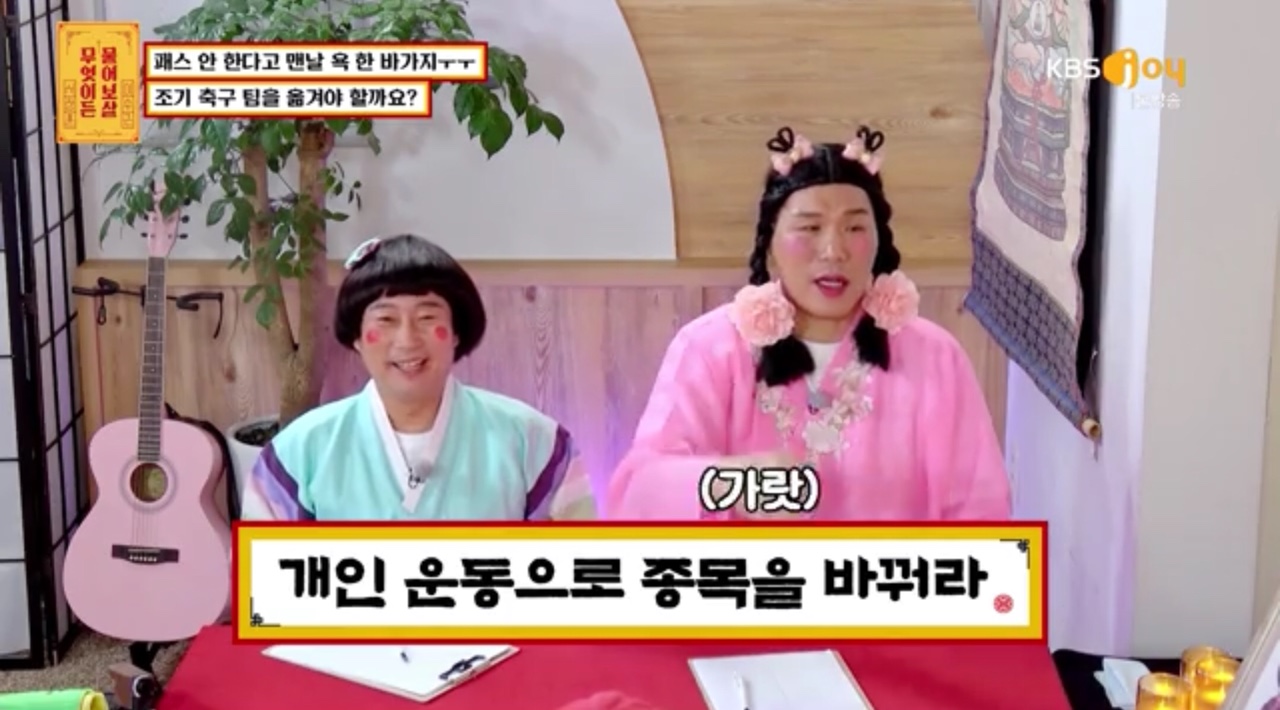 In the KBS JOY 'Ask Anything Bodhisattva' broadcasted on the 1st, a client in his 50s came to the Bodhisattva with worries.
On this day, the client said, "I'm playing early soccer, but I'm worried about whether or not I should go to the soccer club early because I'm so insulted that I don't pass."
When Lee Su-geun and Seo Jang-hoon asked, "Why don't you pass?" and "Early soccer is a team game," the client said, "I have a strong subjectivity. He said, "If you see it, you run." He said, "I don't think my skills are bad. It's like scoring a goal or two in a game."
After playing soccer for 10 years, the client said that only 10 teams were transferred, and Lee Su-geun said, "I see that the client is a trouble maker."
When I asked the client why he changed teams frequently, he said, "I saw a center back for over 10 years in the first team. He ran fast, so he only played defense. There was no problem at that time because he just had to kick it off. Change teams, change positions as strikers, "I was trying to be fun, so I had a problem. I didn't say to leave the team, but when I heard that I should pass, I was stressed." It is said that if you lose the game, the arrow will return to you.
Seo Jang-hoon said, "I'll tell you in a simple way. Play badminton. Do what the client wants by himself. Go and swing or roll as you like."
iMBC Cha Hye-rin | Photo courtesy of KBS Joy
※ This content is protected by the Copyright Act, so unauthorized reproduction, duplication, distribution, etc. is prohibited.