Fernando Alonso, who turned 41 last Friday, is still hungry for wins and wants to continue enjoying himself in Formula 1. The veteran Spanish driver will leave Alpine at the end of this season and will race for the Aston Martin team from the next championship in 2023, according to The British team has announced. The statement ensures that he will sign a multi-year agreement, so everything indicates that the Asturian, who will occupy the seat of the German Vettel, will continue at the controls of a single-seater with 43 years.
Alonso, who has competed in the most grand prizes in F1, dreams of continuing to expand his record of victories, something that nine other drivers in their forties have already achieved. Some even became champions after turning 40.
1
FRANCE GP 1951
Luigi Faglioli
Italian
The Italian is listed as the oldest driver to have achieved victory in a Formula 1 Grand Prix. He did so with Alfa Romeo when he was 53 years and 22 days old. Born in the small town of Osimo, in the Marche region of central Italy, he was a pilot with a fiery temper. He disputed seven grand prizes and only climbed to the top of the podium in one.
2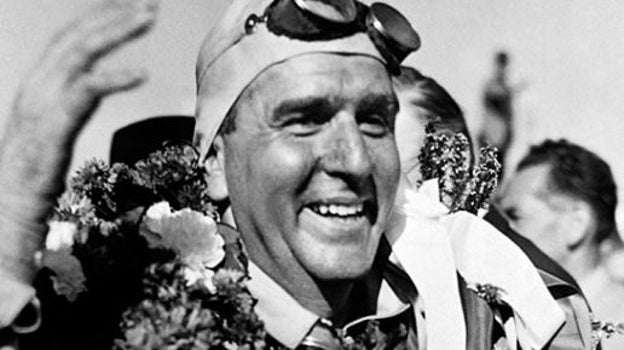 GERMANY GP 1953
Giuseppe Farina
Italian
Born in Turin and with a doctorate in law, he was the nephew of the automobile designer Battista Farina. Alfa Romeo and Ferrari driver between 1950 and 1957, he entered 36 Grand Prix, winning five races. He stood on the podium 20 times. In 1953 he was first in Germany at the age of 46 years, 9 months and 3 days. He was the first world champion in the history of F1, a title that he achieved at the age of 43,
3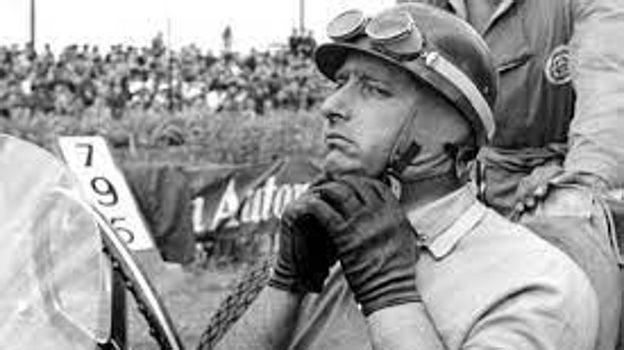 GERMANY GP 1957
Juan Manuel Fangio
Argentinian
Considered one of the most outstanding professional drivers of world motorsports of all time, he held five Formula 1 world titles (1951, 1954, 1955, 1956 and 1957), all of them over 40 years old, and two runners-up (1950 and 1953). His longest victory was achieved in Germany at 46 years, 1 month and 11 days. He drove with Alfa Romeo, Maserati, Mercedes and Ferrari. He is the oldest F1 World Champion in history, the one he achieved in 1957 at the age of 46.
4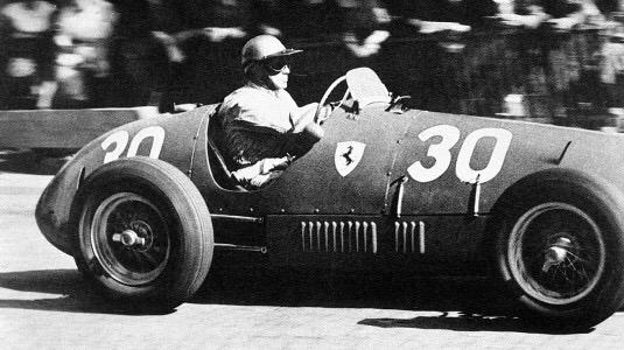 SWISS GP 1952
Piero Taruffi
Italian
He was in five teams: Alfa Romeo, Ferrari, Mercedes, Maserati, Vanwall. He participated in 18 Grands Prix, won one victory and was on the podium five times. His only triumph was achieved in Switzerland (1952) at the age of 45 years, 7 months and 6 days.
5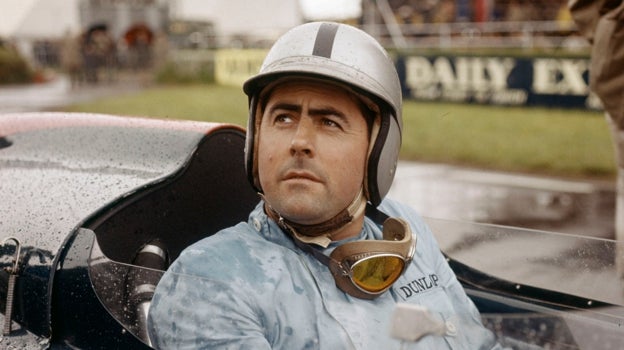 SOUTH AFRICAN GP 1970
Jack Brabham
Australian
He was Formula 1 champion three times (1959, 1960 and 1966) and runner-up in 1967, achieving a total of 14 wins, 31 podiums and 13 pole positions. In South Africa he celebrated his oldest triumph when he was 43 years, 11 months and 5 days old. The title that he held in 1966, with his own team, was achieved at the age of 40 years and 5 months.
6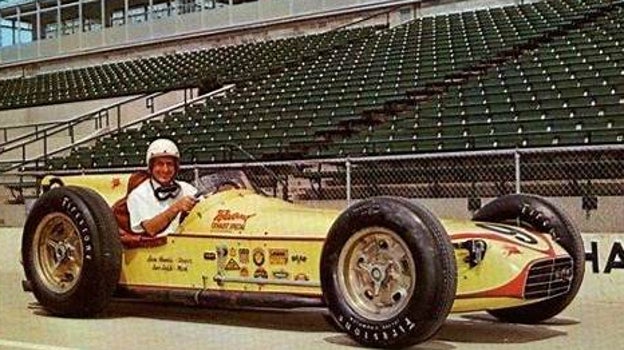 INDIANAPOLIS GP 1957
Sam Hanks
USA
Born in Ohio, he was also a motorcycle racer. He contested eight Formula 1 Grand Prix, achieving a single victory. He got it in Indianapolis in 1957 at the age of 42 years, 10 months and 17 days.
7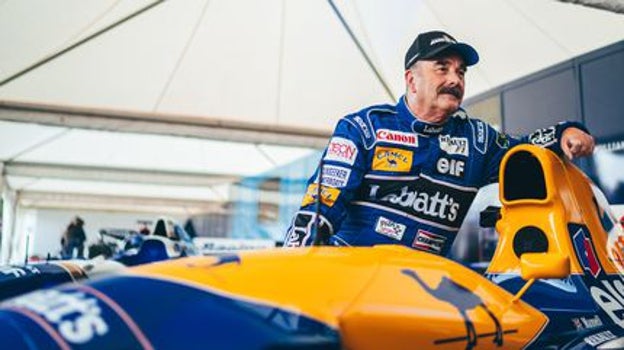 GP AUSTRALIA 1994
Nigel Mansell
English
He was a driver for Lotus, Williams, Ferrari and McLaren. He contested 191 Formula 1 Grand Prix between the years 1980 and 1992, and in 1994 and 1995, totaling 31 wins, 59 podiums, and 32 pole positions. He was champion in 1992 and runner-up in 1986, 1987 and 1991. In 1994 he won in Australia when he was 41 years, 3 months and 5 days old.
8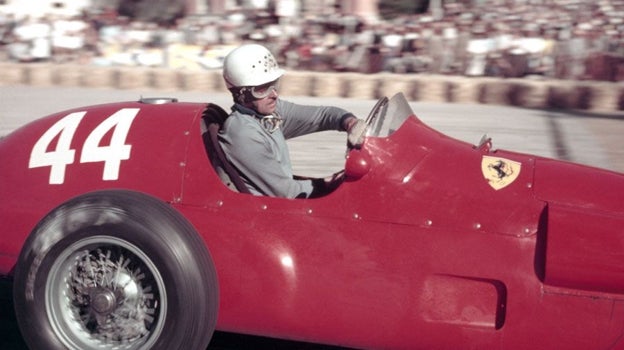 MONACO GP 1958
Maurice Trintignant
French
He was a driver for Ferrari, Maserati, Cooper, BRM, and Bugatti. He participated in 84 Grands Prix, achieving two victories. The second was held in Monaco (1958) at the age of 40, 6 months and 18 days.
9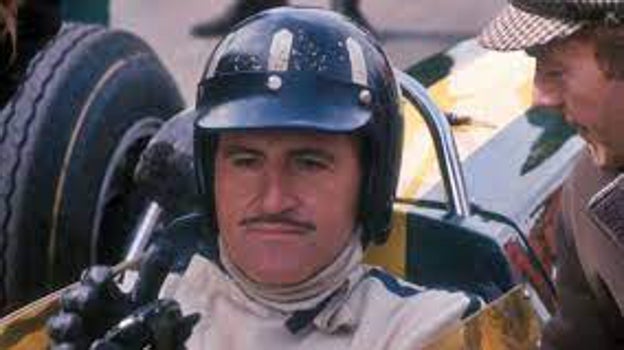 MONACO GP 1969
Graham Hill
English
He was twice the Formula 1 world champion (1962 and 1968) and three times runner-up (1963, 1964 and 1965), obtaining a total of 14 victories and 36 podiums. He raced for the Lotus, BRM, Walker, Brabham and Hill teams. His longest triumph was at Monaco 1960 at the age of 40 years, 6 months and 18 days.