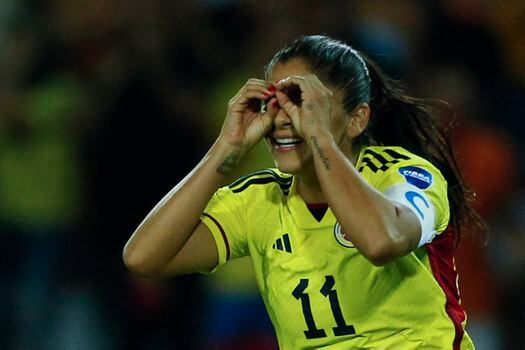 Catalina Usme, top scorer in the history of the Women's Copa América, is one of the main attack cards with which Colombia wants to damage Brazil in the final.
Photo: EFE – Luis Eduardo Noriega A.
Less and less is missing for the final match of the Copa América Femenina 2022. The teams of Colombia and Brazil, candidates to win the title this Saturday in Bucaramanga, consolidated the expectations that were in each of them.
Of course, the Brazilian team arrived in Colombia with the label of the main candidate. Not for nothing, he has been champion in seven of the eight editions that have been held in this event. The host team's task was not easy, but on the field, hard and with commitment, they showed that they are ready to make life impossible for the green and yellow.