The 2022 MLB All-Star Game (All-Star Game) is one of the events of the year in Major League Baseball (MLB). Not only because of the possibility of seeing all the stars of the league in one place, but it also means half of the season on the way to the World Series.
This Thursday the first votes of the event closed, which would define the finalists who will continue in the dispute for a place. In addition to confirming already a quoted both from the side of the American and the National.
And those finalists are none other than Ronald Acuña Jr., a right fielder for the defending champion Atlanta Braves, and Aaron Judge, a right fielder for the hopeful New York Yankees.
Aaron Judge, first selected from the American League to the All-Star Game
Aaron Judge has probably been the best position player in all of MLB 2022. "The Judge" leads the league in home runs with 29, and the numbers indicate that he will have historic records with the Yankees this year.
Ronald Acuña Jr., first selected in the National League for the All-Star game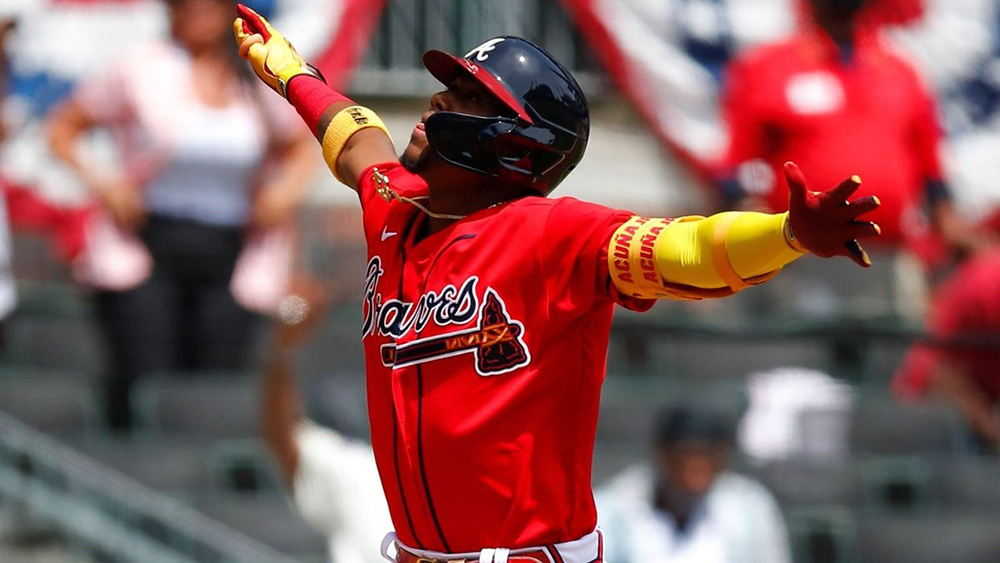 Despite missing the first part of the season, Ronald Acuña Jr. picked up where he left off in 2021 and is still one of the most dominant players in MLB. Barring another injury, he will be in Hollywood showcasing his talent.
Beginning this year, the player with the most votes in each league is guaranteed a spot in the All-Star Game.

In the National League, Ronald Acuña Jr. was the leader in votes to ensure his third participation. 💪 pic.twitter.com/ekW9TPZ4lN

– The Mayores (@TheMayores) June 30, 2022
Finalists on the All-Star ballot
All-Star Ballot finalists.
AMERICAN LEAGUE
Receptor
Alejandro Kirk, TOR (3,296,479 votes)
Jose Trevino, NYY (1,109,206)
First base
Vladimir Guerrero Jr., TOR (2,853,265)
Ty France, SEA (1,279,315)
second base
José Altuve, HOU (1,925,693)
Santiago Espinal, TOR (1,745,741)
Third base
Jose Ramirez, CLE (1,971,688)
Rafael Devers, BOS (1,871,493)
Short field
Bo Bichette, TOR (2,030,733)
Tim Anderson, CWS (1,273,947)
Gardens
Mike Trout, LAA (3,381,758)
George Springer, TOR (1,835,729)
Giancarlo Stanton, NYY (1,268,284)
Lourdes Gurriel Jr., TOR (1,267,586)
Designated hitter
Yordan Alvarez, HOU (2,215,456)
Shohei Ohtani, LAA (1,664,012)
NATIONAL LEAGUE
Receptor
Willson Contreras, CHC (2,146,343)
Travis d'Arnaud, ATL (1,710,837)
First base
Paul Goldschmidt, SL (2,477,992)
Pete Alonso, NYM (1,521,254)
second base
Ozzie Albies, ATL (1,745,859)
Jazz Chisholm Jr., MIA (1,731,805)
Third base
Manny Machado, S.D. (2,381,477)
Nolan Arenado, SL (1,618,392)
Short field
Trea Turner, LAD (2,177,710)
Dansby Swanson, ATL (1,985,444)
Gardens
Mookie Betts, LAD (3,479,480)
Joc Pederson, SF (1,824,390)
Starling Marte, NYM (1,236,390)
Adam Duvall, ATL (1,070,869)
Designated hitter
Bryce Harper, PHI (2,560,099)
William Contreras, ATL (1,775,703)