Next Saturday the 25th, starting at 11:00, at the Carlos Margalot Municipal Sports Center in this city, a new edition of the Patagonian Championship will begin, organized by the Tierra del Fuego Judo and Self Defense Federation.
BIG RIVER.- The contest is called "40th Anniversary of the Gesta de Malvinas", will have the participation of more than a hundred and a half athletes, representing 10 clubs from 6 cities of Tierra del Fuego and Santa Cruz, by Argentina; and Punta Arenas, by the region of Magallanes and Chilean Antarctica.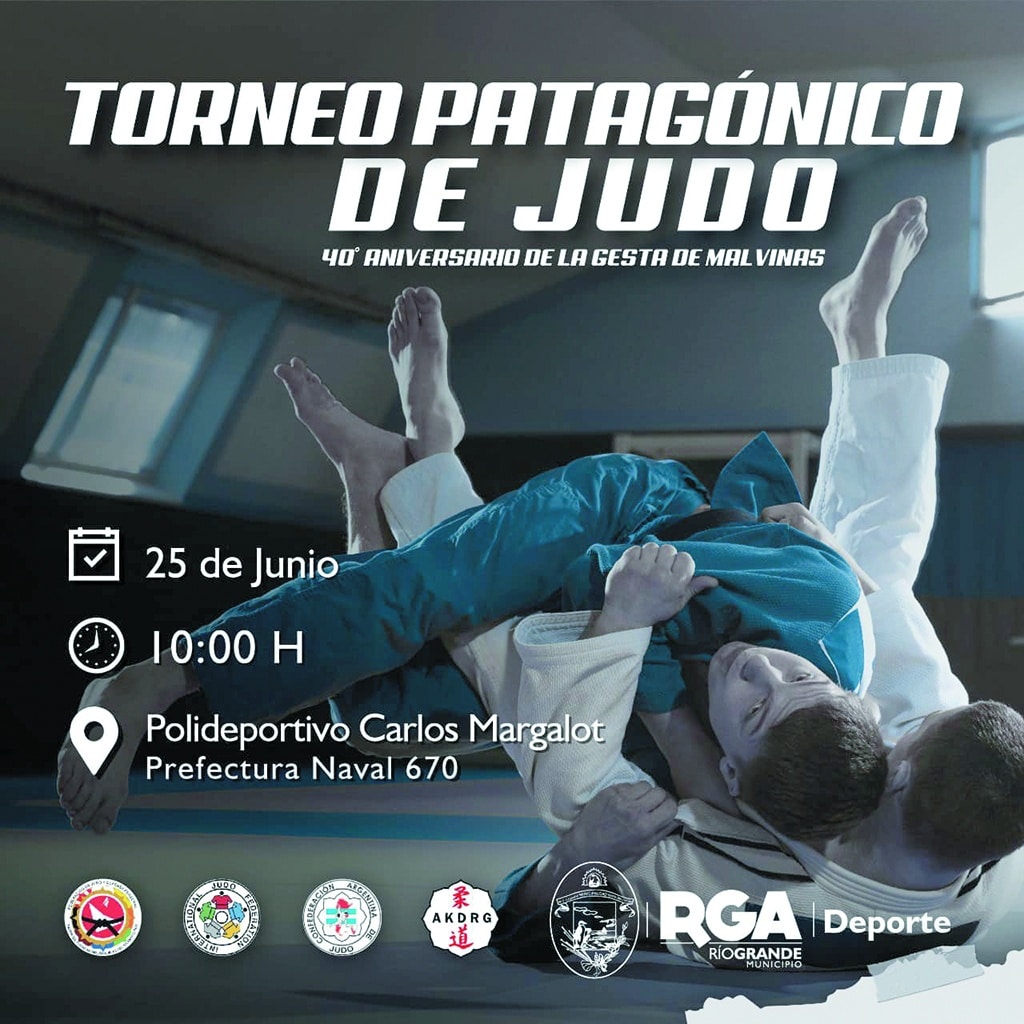 In the Chacra II venue, 3 Olympic tatamis will be set up to receive several of the judokas who competed a month ago in the 2022 National Opening Championship, in Carlos Paz (Córdoba).
There Tierra del Fuego attended with 35 athletes, ranking 7th in the general classification, thanks to 9 gold, 1 silver and 6 bronze medals.
The adjoining board shows the outposts for each provincial federation (the number of judokas is indicated in parentheses).
2022 Opening National Championship Medal Table
O / Federation O P B T
1.Córdoba (146)  23      8        26      57
2.Metropolitan (166) 19 19 29 67
3.Santa Fe (139) 14 16 19 49
4.Black River (98) 12 11 17 40
5.Bonaerense (86) 9 11 12 32
6. Neuquen (73) 9 7 17 33
7. Land of Fire (35) 9 1 6 16