What do the College Games represent for you?
Jean-Philippe DAMIE: It's the great end-of-year sports festival, a convivial moment. The students will discover new activities that they do not usually do: urban stilts, speedminton (note: a mixture of tennis, squash and badminton), roundnet (note: a team sport inspired by volleyball where the ball bounces on a mini-trampoline), teqball (note: a sport that combines football and table tennis), pétéca (note: a Brazilian sport that mixes badminton, volleyball and Basque pelota), fencing, archery… 25 activities, most of which are out of the ordinary, will be offered. The students will be able to practice 5 to 6 of them. The objective: to make them want to continue with the sports association of their college the following year.
What's new this year?

This year for the first time, we are organizing the Seine-Saint-Denis shared sport championship within the College Games. We wanted to give visibility to this practice so that all colleges would want to offer it in their establishment. With teams of 4 students: two able-bodied and two with disabilities. We will adapt the rules according to the handicap of the students so that they can practice a sporting activity together. This shared sports championship will give rise to an award ceremony at the end of the College Games by Zaïnaba Saïd-Anzum and Elodie Girardet, both delegated departmental advisers, the first for sport, the second for the departmental educational project.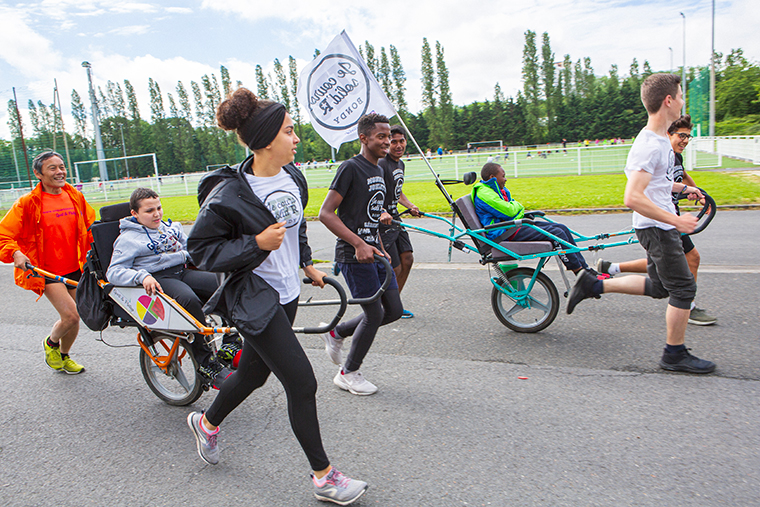 Are there any other novelties?

Yes, this year, 80% of the activities will be supervised by students from the sports sections of the department (the sports sections are the antechamber of sport-study). The slogan of the UNSS is "For young people by young people". We try to involve as many students as possible in supervising the meetings. It's a program called "towards a responsible generation". We started, about twenty years ago, to train young referees. Now 100% of UNSS matches are refereed by our young referees, our young judges. And little by little, we developed these different roles of young officials with young organizers, young coaches, young rescue workers, young reporters. We try to give students more and more responsibilities, by training them of course. During this day, these 80 students will be supervised by their teachers. This will perhaps create vocations for some. Later, we will find some who will be supervisors, sports coaches, PE teachers etc…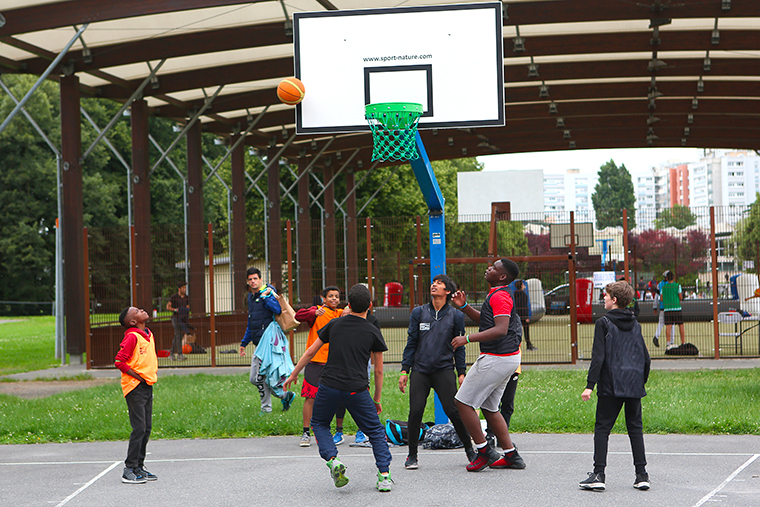 Will these College Games be in the colors of the Olympic and Paralympic Games (JOP)?

We will also find at the College Games, sports that will be at the JOP: handball, rugby, basketball, football, tennis, volleyball, table tennis. There will also be a Village and citizenship section with awareness-raising workshops on various themes: both on the presentation of the JOPs, the JOPs in Seine-Saint-Denis, but also awareness-raising workshops on gender equality, the fight against discrimination, the fight against addictions (drugs, tobacco, others…), sustainable development, water management… The pupils will spend an hour and a half there on average. There will be, at the same time, times of sports practice, fun and other playful times where they can learn things.
The final word…

In 25 years, the UNSS has gone from a federation that focused on the competitive aspect by organizing departmental, regional and French championships to a federation that also organizes large festive gatherings without competition. We offer sports activities and involve students in the organization of sports meetings by giving them various responsibilities according to their skills.
Photo credits: Nicolas Moulard, UNSS93
To read also: Handi'Cap to play sports: it hovers for them!