Mathieu van der Poel's debut in the Giro was one to frame. Both sporty and extra-sporty, he stole the show from the first to the last stage. The Italian fans fell in love one by one MEASUREMENTS, though his remarkable food choices were less popular. An overview.
We start in the very first stage in Budapest, where Mathieu van der Poel immediately proved that he had not come to the Giro for a pleasure trip. Van der Poel won with a power sprint and grabbed the first pink jersey.
In the time trial, the day after, he confirmed his good legs. With an unexpected second place, he kept his pink jersey. In the end, Van der Poel rode in pink for three days, perky seated on a matching pink bicycle. Italy was sold.
Van der Poel's stage win in stage 1: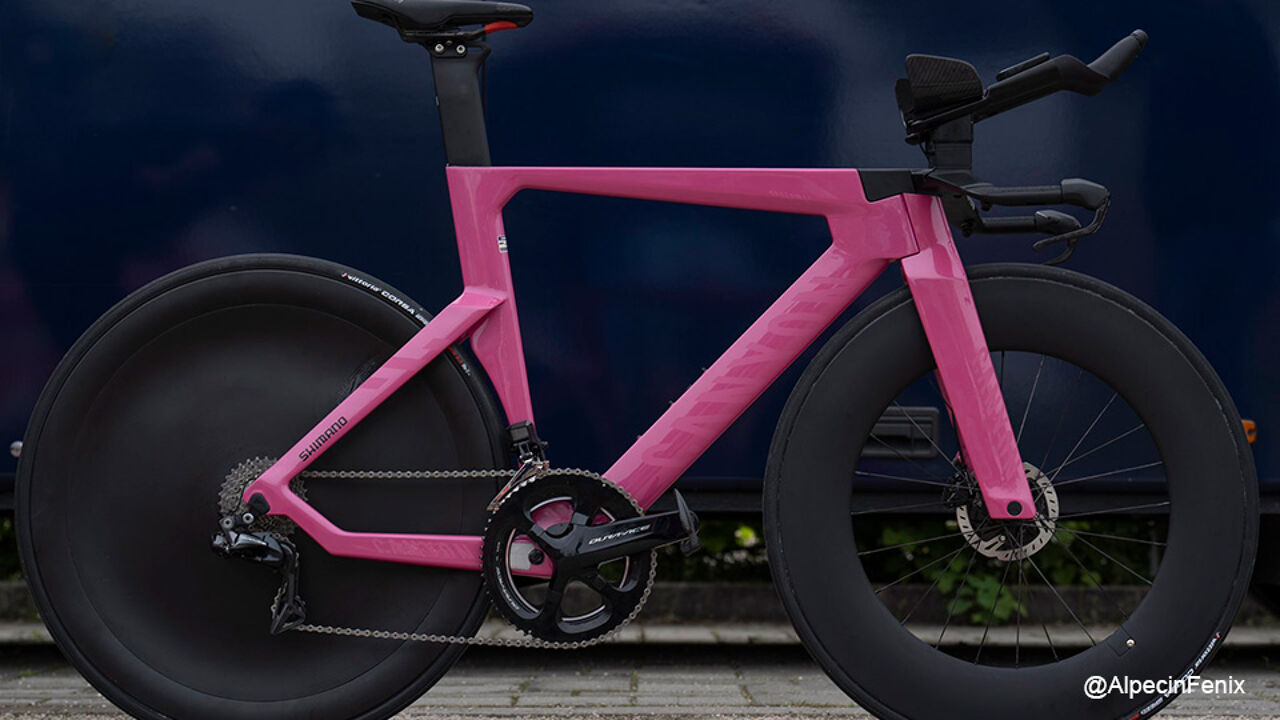 Van der Poel's pink time trial bike.
Until suddenly old images appeared: Van der Poel could be seen eating a plate of pasta with ketchup. A thorn in the side of the Italian fans. Fortunately, they were able to place it as a childhood sin.
When Van der Poel lost his pink jersey on Etna, the big VDP show could really start. He went on the attack to his heart's content and was close to stage victory a few times.
He also showed his most sympathetic side by raising an admiring thumb at Girmay's sprint victory, a few days after a blown Twitter riot.
Thumbs up for Girmay: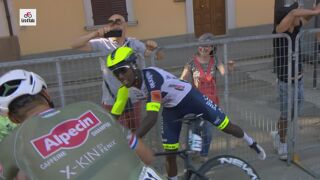 In between, the Dutch all-rounder could not resist offending the Italians again with his eating habits. On Twitter he announced that he was a fan of pizza Hawaii, an absolute no-go on Italian soil. In the meantime, the Italians had built up enough sympathy for Van der Poel to be able to see the fun of it. The pineapple became a running joke throughout the rest of the Giro.
And Mathieu, he was enjoying himself immensely. A wheelie here, a high-five there, a signature left or right…
The bromance with Jumbo rider Pascal Eenkhoorn also produced nice scenes. The two of them pleased the Colombian fans by waving their flags in the middle of a col. And on the heavy Passo Fedaia, they even had enough energy left to push their compatriot Bauke Mollema up with the two of them.
Van der Poel finished yesterday as he drove the rest of the Giro: with a lot of show. His third place in the day result was celebrated with a wheelie in the Verona arena. The Hawaiian pizza that he afterwards put on the bus will never have tasted so good.