A family with a child bought an apartment in the Rokycany region in a farm building converted into an apartment building. Interior design apartment 3 + kk with an area of ​​70 m2 they took under the wings of architects Lucie Barešová and Halka Freidingerová from In2 studies.
It also comes with a smaller budget
Like the rest of the interior nor kitchen it should not be minimalistly smooth and austere. And so the authors chose a profiled door, which was then reflected on the built-in cabinets.
"The character of the door harmonizes with black metal elementsand so black appears throughout the interior, but only in smaller areas and details – in lamps, picture frames, kitchen handles, hangers or roller shutter decor, "the architects describe.
Homeoffice place
The owner of the apartment works from home, and therefore an important requirement was work corner. The apartment did not allow it to have its own study, so they placed the workplace in the bedroom. The work space is optically separated by a partition made of wooden prisms, which is similar to a metal railing on a staircase. The wall behind the work chair was decorated with a painting, because one of the requirements of the owner was that she have a online meetings in shot on camera interesting background.
Flowers and stripes
Decorative patterns and paintings play an important role in the interior – they decorate all areas of the apartment except the bathroom) Large motif painted flowers on the bedroom wall is based on the pattern that appears on the blinds and pillows in the living room. Thick light gray stripes and are added in the living room and hall children's room it has thin strips, silhouettes of clouds and a painted clock at the top of the walls.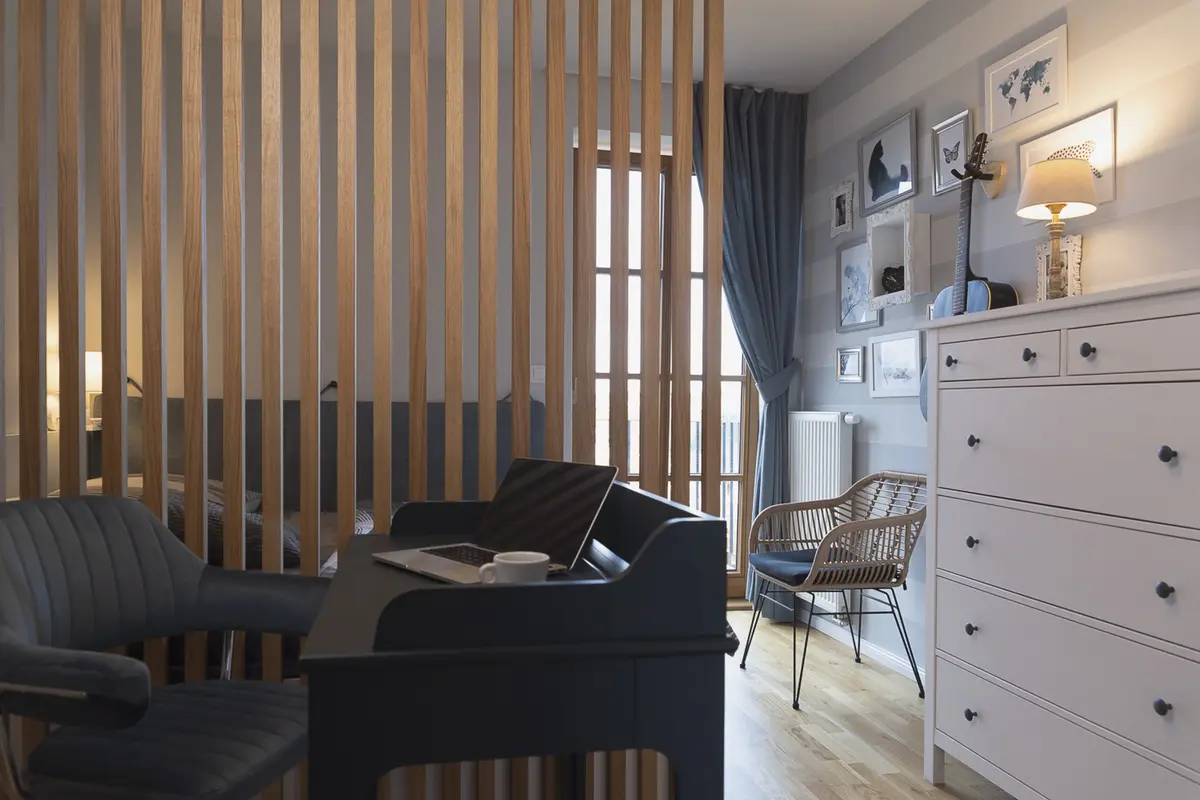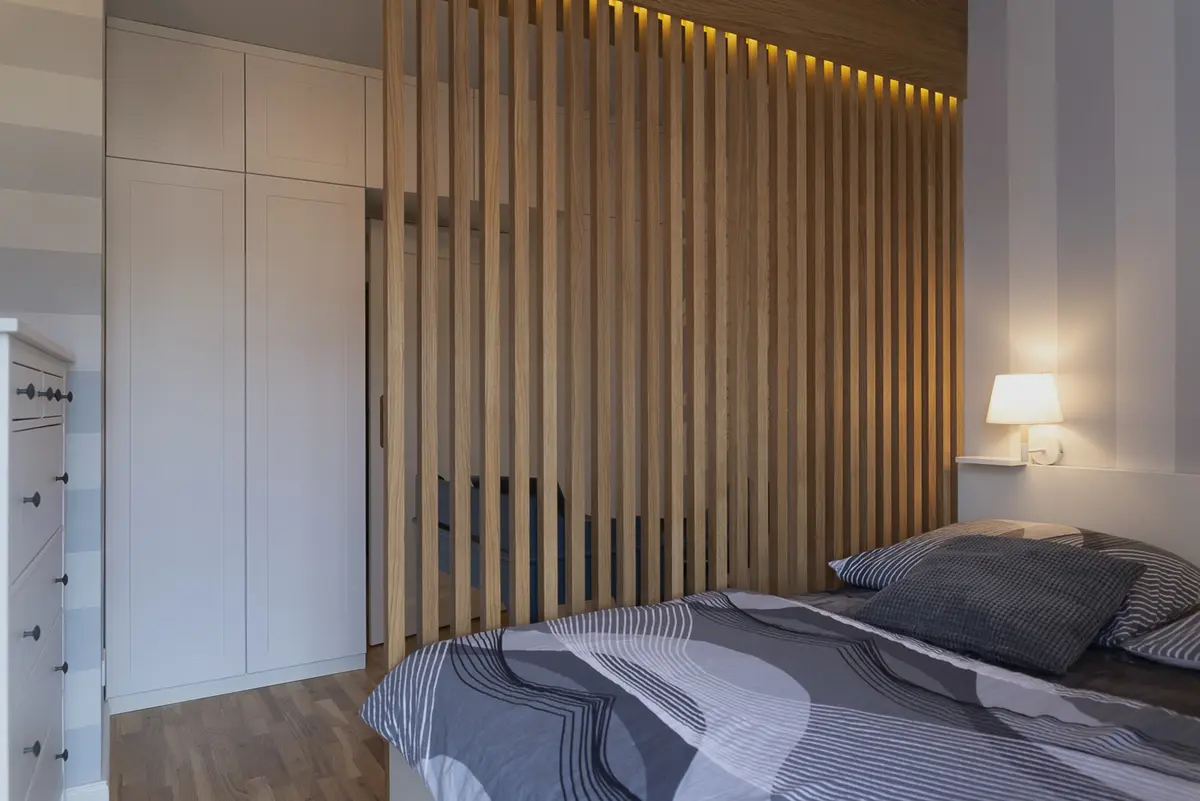 Interior of the Year competition
As part of the competition Interior of the year Exceptional private and public interiors designed by Czech and Slovak architects and designers are awarded annually. We will gradually introduce you to the most interesting participants – the main media partner of the competition is Seznam.cz.
The authors of the interiors realized in 2021 could apply until the seventh year until February 28, 2022. The winning interiors were awarded on April 26, 2022 at the DOX Center for Contemporary Art in Prague.