[Epoch Times January 02, 2022](Reported by Epoch Times reporter Ma Weifen) The sunny-looking Taiwanese actor "JR" Ji Yankai recently joined the filming of the campus drama "Wisdom Campus Life" and recently accepted an exclusive interview with LiTV online film and television to promote the new Outside of the play, when Ji Yankai talked about her lover, his love for her was beyond words.
Because filming may not be able to accompany her 2-year-old daughter for a long time, "I have to say that sometimes because she is busy filming for a week or two, she has not experienced the skills she knows", so Ji Yankai will play with her daughter no matter how busy he is. "And believes that the growth of her daughter is priceless.
Ji Yankai played a well-developed motor in "Smart Campus Life", but he was a basketball coach who had never been in a relationship and was single for more than 30 years. In real life, he had served as the president of a hot dance club. At that time, he had many admirers.
When forced to ask how many confession letters he received as a student, he replied shyly and honestly: "I can't tell the numbers! Talking a lot seems like a badass, but there should be more than 2, 30 letters!"
The staff on the side said that they would give the entire interview to "Mrs. Ji" to review and understand the situation. Ji Yankai quickly changed his words and joked: "Ah… it's twenty or thirty Christmas cards!" A model image of a spoiled wife after marriage "Amusement collapse", made all the staff laugh constantly.
When asked "Do you agree with my baby girl?" I can fall in love in high school in the future? In this regard, Ji Yankai made a condition: "Dad absolutely supports your (daughter) idea. I will not stop it, but first take her boyfriend home and show me! Let me see all his conditions. Dad is the lowest bid. Nothing is better than me!"
From this point of view, the first prerequisite for successfully becoming Ji's son-in-law is to surpass the "zero negative" father-in-law who has 6 pack muscles and a handsome appearance.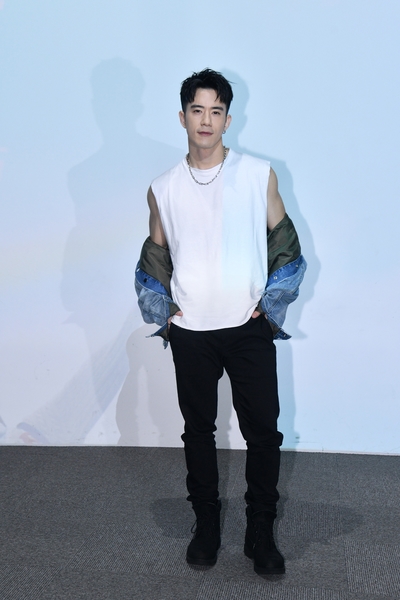 In this play, he played the physical education teacher. When he talked about the most memorable memories of his student days, he thought he would be proud of being a "school grass", but he did not expect that Ji Yankai sighed deeply and said frankly that he had done something. There was a very serious matter.
"When I was a kid, I was ignorant with my classmates. I had an appointment to steal the teacher's tire gas in the parking lot!" He said frankly that he didn't think so much at the beginning. Can't open.
Although this bad behavior was tolerated and forgiven by the teacher, Ji Yankai still deeply blames himself so far: "At that time, there was a special trip to buy flowers to apologize to the teacher." And he once again urged everyone not to make such a dangerous act just because of a moment of playfulness.
Editor in charge: Liu Yuhan
.