Two broken ribs and a slight collapsed lung, that's what Mark Cavendish was left with after his crash during the Six Days of Ghent. In the meantime, however, there is again a smile on social media.
ALSO READ. Mark Cavendish's broken ribs cause (short) postponement of contract extension: "Other things take precedence now"
After an examination at the UZ in Ghent, the British top sprinter spent the night from Sunday to Monday in intensive care. Yesterday he was able to go to a normal hospital room, where he continues to recover. The veteran already posted a tweet on Monday evening, and he did so again on Instagram on Tuesday.
"I feel pretty sexy in these things," Cavendish said of a photo with compression stockings.
Everything is fine," the Briton said in a video. "I do have some pain, but then I am normal. I just want to say thank you to everyone for all the messages. It means so much."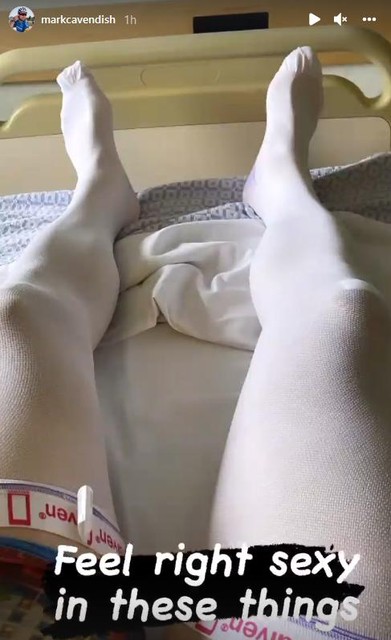 .