Orlov does not agree with assigning footballers the title of deserved masters of sports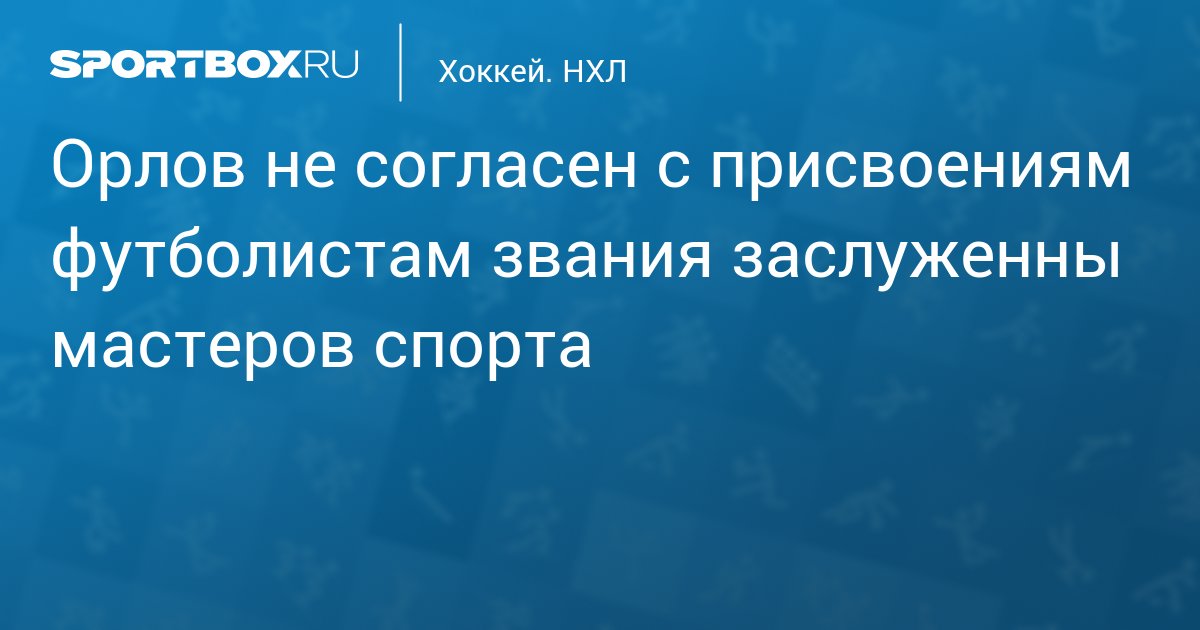 The Russian defender of the Washington Capitals, Dmitry Orlov, expressed his position on the issue of conferring titles of honored masters of sports to the Russian national team players.
– I did not solve it, although I watched all the hype, for reaction and utterances. I do not like to comment on such events, because every person can have his own opinion. But personally, I believe that the title should be given for gold or a prize place – the hockey player noted.
Note that Orlov, the title of Honored Master of Sports was awarded in 2014 after winning the World Cup, together with the Russian team.
Recall, this decision divided the sports world of Russia into two points of view – many consider it wrong that the title of ZMS was given to all members of the team for the seventh place.
Recall that the national team of Russia under the leadership of Stanislav Cherchesov at the home world championship beat in the group Saudi Arabia, Egypt, lost to Uruguay. In the 1/8 finals, the Russians defeated the Spanish national team (1: 1, 4: 3 on penalties), and lost in the quarterfinals to Croatia (2: 2, 3: 4 on penalties).
As a result of the tournament, the Russian team took seventh place.
    
            
          .
Leave a comment