Khimki lost to Barcelona, ​​Swede has 27 points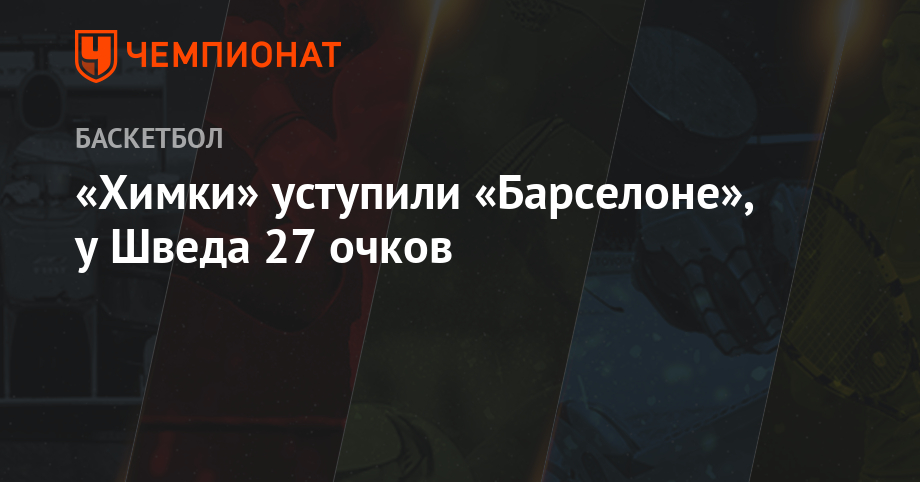 Khimki lost to Barcelona, ​​Swede has 27 points
On the legend ending "Arena-Mytischi" ending the sixth round of the regular Euroleague championship, in which Khimki took on Barcelona.
The home team started to the meeting confidently and after the first quarter they were in charge of a difference of four points – 23:19. "Barcelona" has been successful in breaking the advantage of "Khimki" – 38:38. In the third quarter, the Catalan jerk succeeded and successfully 8 points – 67:59 in charge. In the final game segment, Khimki tried to correct the case, but Barcelona responded to the host's efforts and managed to keep the win – 87:80.
Khimki's player Alexey Shved was the most productive player of the game, which collected 27 points. Thomas Ertel's asset has 18 points. This defeat was the fifth for Khimki in six Euroleague games.
November 9, 2018, Friday. 20:00 am Moscow
Khimki
Khimki, Russia
80: 87
(23:19, 15:19, 21:29, 21:20)
Barcelona
Barcelona, ​​Spain
Khimki: Swede, Bost, Crocker, Vyaltsev, Zaitsev, Monya, Gill, Gubanov, Zubkov, Jenkins, Thomas, Mickey
Barcelona: Pangos, Ribas, Singleton, Hanga, Blazhich, Schmitz, Ertel, Pustovoy, Oriola, Kuric, Claver, Tomic

Leave a comment