The Champions League is also introduced to Union's stunts. The Belgian vice-champion once again surpassed himself against Glasgow Rangers. Teuma gave the Scots a first blow, Vanzeir made it 2-0 with a (light) penalty. An excellent starting position for the return in Ibrox next week.
Union – Rangers in a nutshell:

Key moment: With fifteen minutes left on the clock, referee Peljto puts the leather on the spot after a questionable handball. Dante Vanzeir doesn't care and puts the 2-0 on the scoreboard. A world of difference for the return leg in Glasgow.
Man of the match: Teddy Teuma dominated in midfield. Brought rest when needed and also took care of the tempo accelerations. His goal was the icing on the cake.
Remarkable: After 58 years, Union was allowed to play again in Europe. The inhabitants of Brussels made a comeback at Den Dreef through the large gate.
Union hardly gives anything away

"They are the favourites, we are the underdogs." Karel Geraerts' words were clear to the party. The Rangers got the ball thrown in their lap while they played the organization card at Union.
Union initially had a hard time, but grew after fifteen minutes into the game. Faith in one's own abilities also grew in a swirling Den Dreef. Teddy Teuma set the stands ablaze with a bolt. 1-0 for the inhabitants of Brussels and that was not stolen.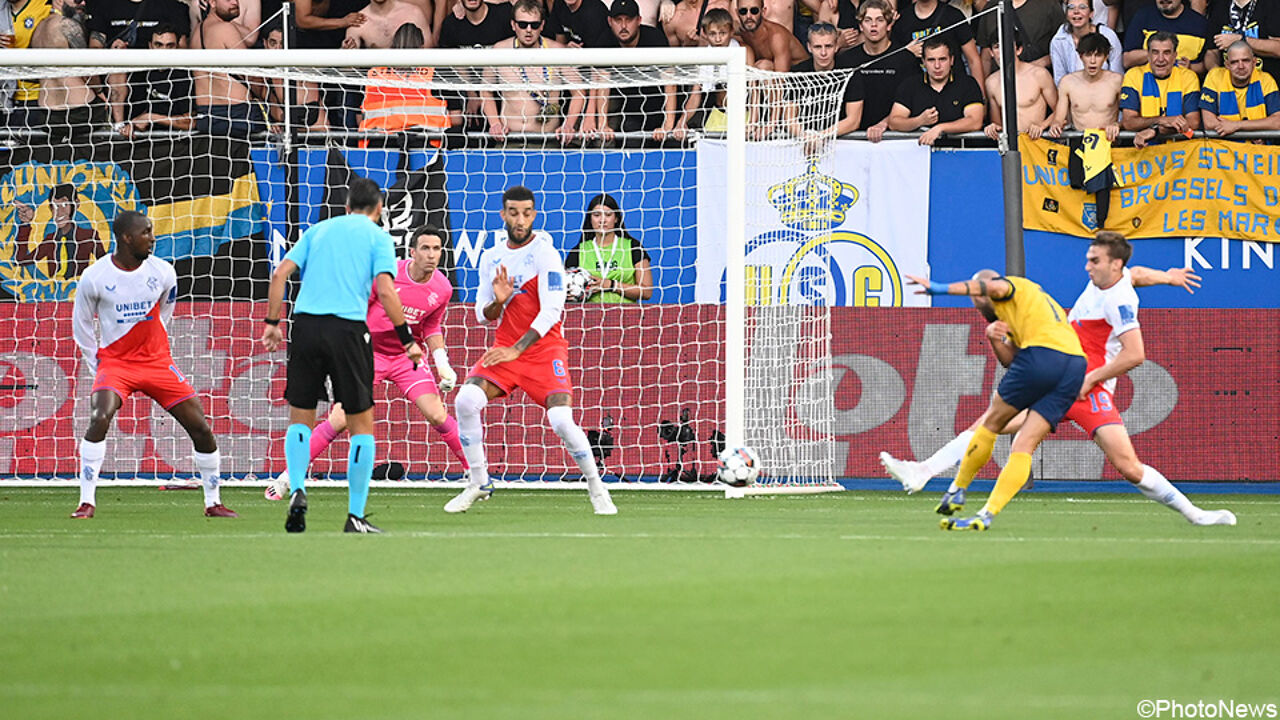 Even 2 more chances on the 3-0

Even after the break, the home team had the greatest opportunities. Although it was also helped a bit by the referee. Ref Peljto put the ball on the spot after questionable hand play. The ball was shot, Vanzeir finished the eleven meter coolly.
Then push on, because at Union they felt that the Rangers had been caught. Vanzeir charged at goalkeeper McLaughlin, but left the 3-0 score. Burgess was also close to scoring.
After astonishing Belgian football, Union is now also performing in Europe. Is there a new fairy tale in the making? See you next Tuesday in Glasgow for the sequel.