Anderlecht has a case involving Anouar Aït El Hadj (20). He refused to play with the U23 in 1B, after which the Purple & White returned him to the B-team. The midfielder would like to leave the Purple & White, but there is hardly any interest in him.
Pieter-Jan Calcoen and Jürgen Geril
Anouar Aït El Hadj was a rising star at Anderlecht two seasons ago: a mile-eater, who was also good at dribbling. However, confirmation was not forthcoming. Last season under Vincent Kompany, the Brussels player was much less active and this season he really has to look for playing minutes. In the Jupiler Pro League he did not even participate for a minute in this year and when he got a chance in the European preliminary round against the Estonian Paide, El Hadj did not give up. He then played eighty minutes, but never reached his level.
Anderlecht therefore conceived the plan to give Aït El Hadj opportunities with the U23 team, which will play in 1B from this season. He was in the selection against Lommel on Sunday, but suddenly he refused to play. Jong Anderlecht nevertheless excelled against the Limburg professionals, because they won 0-2 and are now in the lead in the Challenger Pro League with 4 out of 6. Last week it also kept professional club Deinze at 0-0.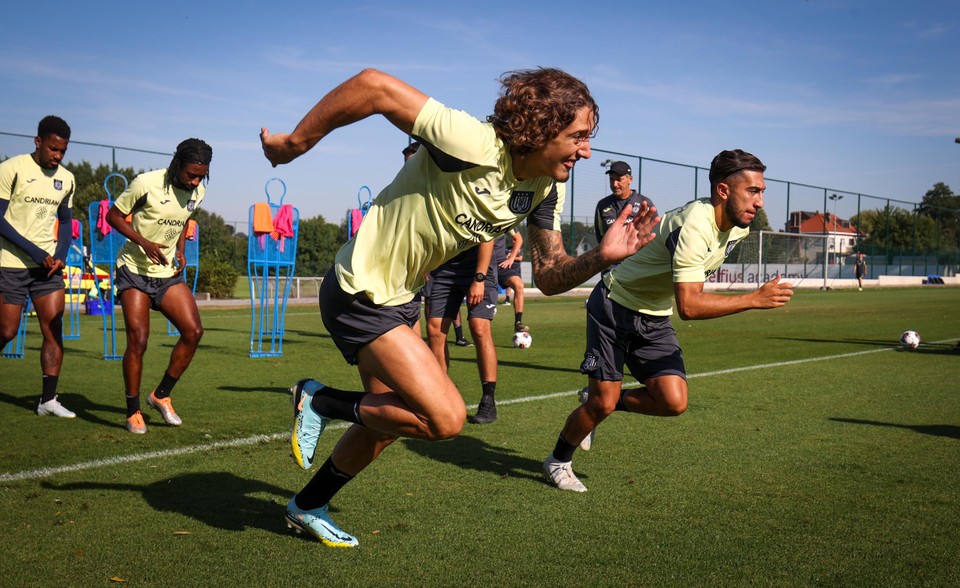 El Hadj's refusal could not leave Anderlecht blue-blue. He receives a sanction and has been referred to the B-core for the time being, which also includes superfluous boys such as Aristote Nkaka. Coach Felice Mazzu had said in advance that young talents should occasionally appear in 1B.
"If they don't play with the A-team, the aim is for the young people to gain rhythm in the Challenger Pro League," the coach said recently at a press conference. "That is not a punishment, but an opportunity to gain experience. Those choices are never final. It's not because you play in 1B one week that you can't be in the A-selection the next week. The players always get an explanation."
Door not closed
Only El Hadj seems completely unenthusiastic for the Challenger Pro League. With his 69 matches at the highest level and six goals, he prefers to make a name for himself in 1A. The midfielder is still looking for a loan, but the interest is limited. There is still time until September 6 to find a solution, but with this attitude the player has obviously not scored any points.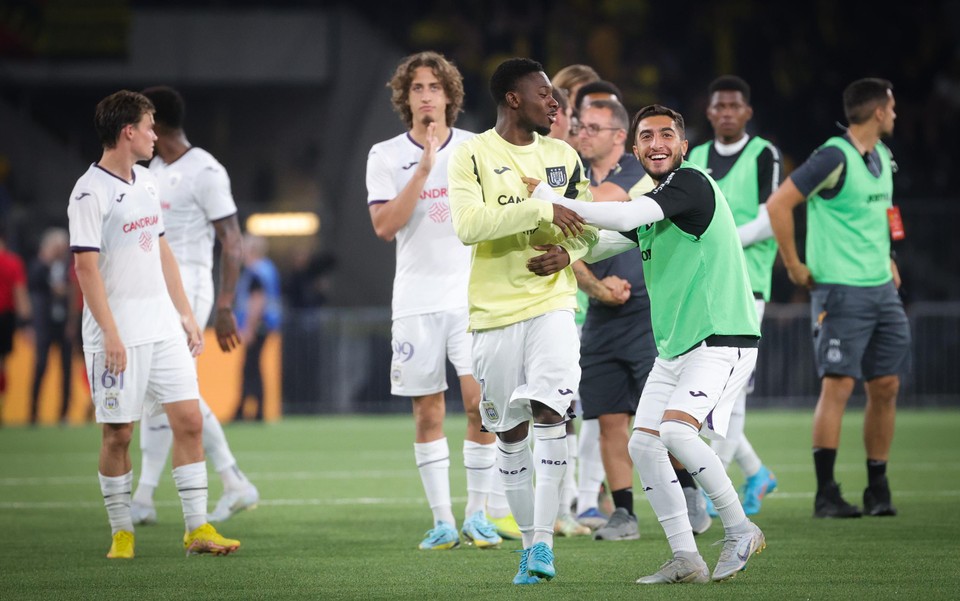 Yet the door is not completely closed with purple and white. His recent behavior is unacceptable, but such a boy can always repent. Last season, the player also hit mea culpa after returning from his summer break with overweight. He then promised to improve his life and did so in the short term. If El Hadj now expresses short-term regret, he may still be rehabilitated. At that same press conference a few weeks ago, Felice Mazzu called Anouar Aït El Hadj "a good player".