Transfer of the production and clearing match to the Contractors' Stadium due to the meeting between Al Ahly and Al Ghani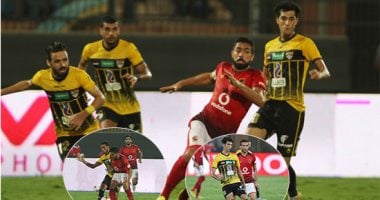 The competition committee of the football federation, headed by Amer Hussein, decided to change the stadium of the production and clearing match in the eighth week of the tournament scheduled for Friday (September 21st) to be held at the Arab Contractors Stadium instead of the Peace Stadium.
The decision of the committee, based on the letter of security, came to the approval of Al Ahli and Horwia Al Ghany in the African Cup of Nations quarter-finals at the Peace Stadium instead of Burj Al Arab. The committee was forced to change the stadium so that Al-Ghanai could play his last match at Al-Salam Stadium.
Amer Hussein thanked Talaat Yousef, technical director of the clearing and Mokhtar Mokhtar, the technical director of the production to understand the matter and help the Competition Committee to stabilize the competition.
.
Leave a comment