"Spartacus" - "Anji": an online text broadcast will start at 19:00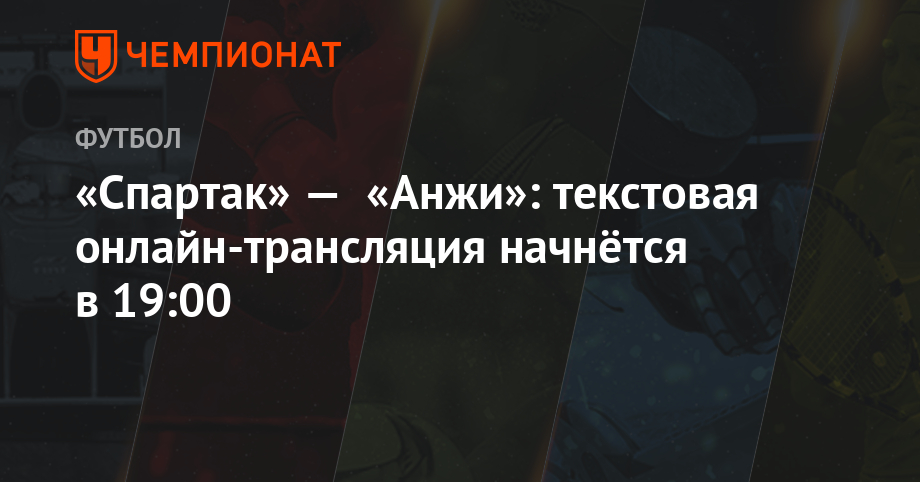 "Spartacus" – "Anji": an online text broadcast will start at 19:00
                
            August 11, 2018, 11:30
                Football
                                    / RPL
In the match of the third round of the Russian Premier League Moscow "Spartak" will take Makhachkala "Anji". The meeting will take place at the stadium "Opening Arena" in Moscow and will start at 19:00 Moscow time. "Championship" will conduct a text online broadcast of the match. The meeting will be serviced by a team of arbitrators headed by Kirill Levnikov (St. Petersburg). Assistants – Alexei Vorontsov (Yaroslavl) and Andrei Vereteshkin (St. Petersburg), reserve referee – Alexei Matyunin (Moscow).
Recall, in the match of the second round of the Russian Premier League, "Spartacus" tied with "Locomotive" in the Moscow derby (0: 0), and "Anji" lost a large "Ufa" (0: 3).
Last season, "Spartacus" took third place in the standings of the RPL. "Anji" took the 14th line and on the sum of two play-offs lost to the third team FNL Krasnoyarsk "Yenisei", but retained a residence permit in the RPL because of the deprivation of Perm license "Amkar".

President of Anji: I do not ask anyone for money, I ask to help the club
Leave a comment