Roberto Vázquez aspires to the 'minor' league of the NBA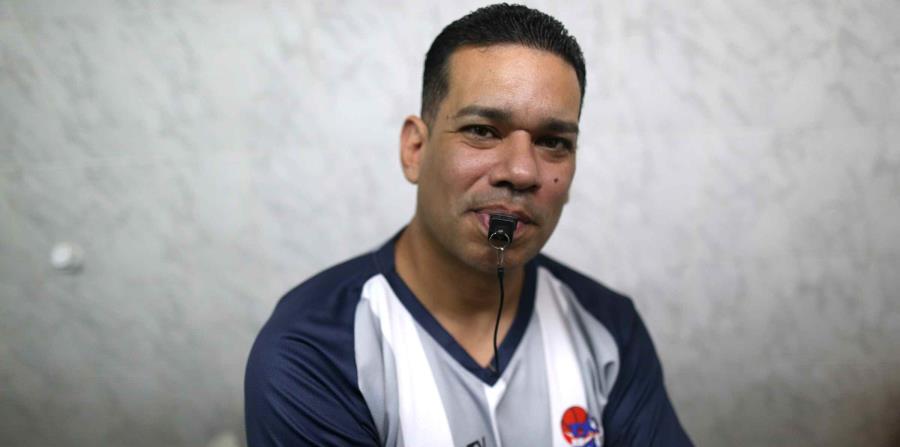 The desire to work in the best basketball league in the world, the NBA, led Puerto Rican referee Roberto Vázquez to participate in a NBA Development League (G-League) camp held in Chicago last weekend. .
    In the event, which brought together over 40 referees, Vazquez had the opportunity to show what he has learned in his years as an official in the National Superior Basketball (BSN) and in the International Basketball Federation (FIBA).
    Vázquez said it was an enriching experience, from which he hopes to grow professionally.
    "It was a very rewarding experience. In it, one teaches the talent he has, hoping to get a contract in the Development League. The referees who are interested go, fill out an application. I did it, and I was chosen, "the 43-year-old Quebradillo technician explained yesterday to El Nuevo Día.
    
    
    The chosen referees have the opportunity to show their skills in at least one game in the camp.
    In his case, Vazquez said he worked in two games. "They told me they liked my job. They made me one or another signal, "he said.
    The dynamics in the Development League is very different from that of FIBA, he said. The game is more fluid and dynamic.
    For the rest, Vazquez is waiting for a call from the League to see if he will be working in the next season of the G-League.
    Vazquez knows that reaching the Development League would place him one step closer to the NBA. In history, no Puerto Rican has worked as a referee in the NBA.
    Vazquez added that this is the first time he goes to the aforementioned camp, although he previously went to a test in the NBA Summer League.
    Likewise, Vázquez has pitched for 19 seasons in the BSN and for 16 years in the FIBA.
    With this last organism he was in the Olympic Games of Rio de Janeiro 2016.
    "If I managed to enter the Development League it would be a bigger challenge. Being there was enriching. Many arbitrators would like to be there. But if it does not happen, at least I tried, "stressed the professional who in the future would like to train younger referees.
    
        
      .
Leave a comment