Not a kick prevents Chileans from celebrating in California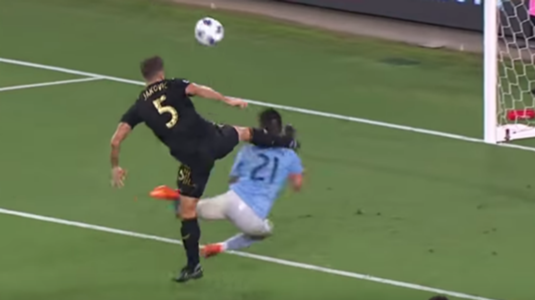 Diego Rubio and Felipe Gutiérrez were the cornerstones of Sporting Kansas City's victory over Los Angeles FC. Sporting Kansas City beat Los Angeles FC at home (2-0) with a vital performance from Chile's Diego Rubio and Felipe Gutiérrez: the forward assisted in the 1-0 and the midfielder committed the 2-0 penalty that, at the long, confirms them in the second place in the western conference of the MLS, just below Dallas.
The former Colo Colo built the plays of the two celebrations. At 17 ', he took advantage of a bad punt by the Californians and started to move towards the area. There, he left a marker on the floor and left Gerso Fernandes in goal position.
In the complement, Rubio put the center, Daniel Salloi caused a paradón of the Honduran goalkeeper Luis López and Gutiérrez went to play the ball with Dejan Jakovic, looked for the header and he got a kick in his head from the Canadian central: the Spanish Ilie He did not fail from the twelve steps and the points traveled to Kansas.
With the task results, Rubio retired from the field at 76 '(relieved by Krisztián Németh). In the long run, he completed a pass accuracy of 94.4% (he gave 17 good and one bad). In as much, Gutiérrez left to 82 '(by Yohan Croizet) and was the third of its equipment with more deliveries (43 with a success of 79.1%). Inspired night of the Chilean couple. .
Leave a comment