Nazarov wrote a new poem after the victory of "Spartacus" over the "Rangers"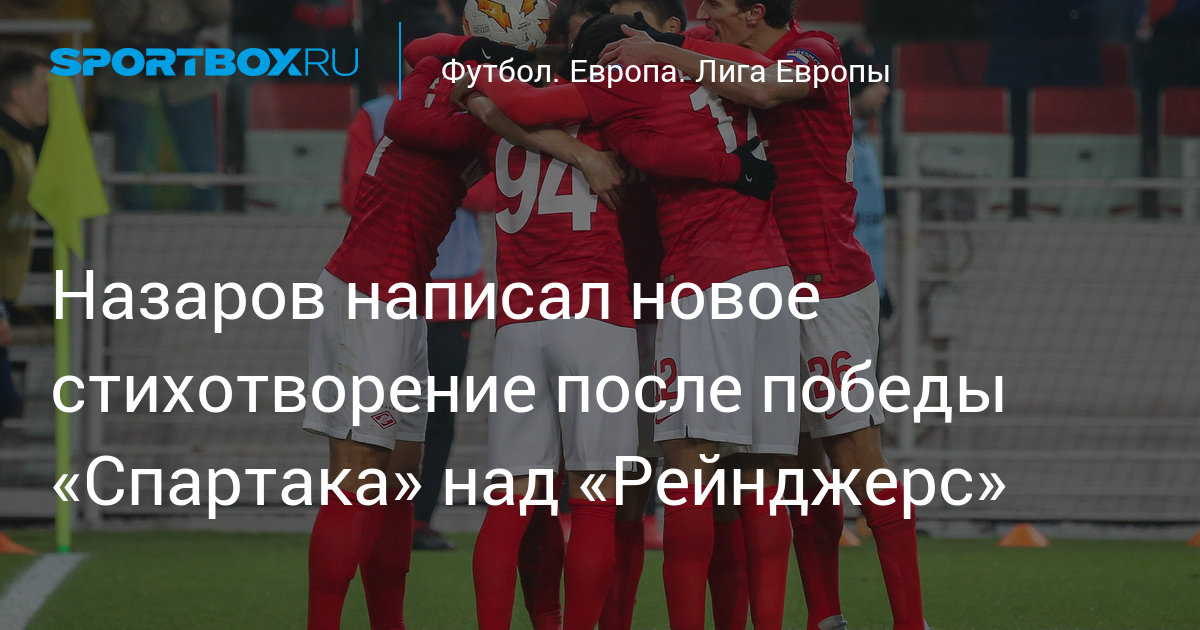 Match between Spartak and Rangers / Photo: Edgar Breshchanov / Vasily Ponomarev / Sportbox.ru
        
        
The famous fan of Spartak Dmitry Nazarov presented a new poem dedicated to the strong-willed victory of the red and white over the Rangers (4: 3) in the 4th round of the Europa League group stage.
We are very long, very long lagged,
The arbitrator Bebek did not look at us almost,
The eyes of a Croat unknown where they wandered,
But we in Glasgow pulled a new eye.
A little more, a little bit,
Triple comeback, he's the hardest
I believe poker is our shoulder
But the fourth goal is so stubborn.
Which time they torment us fiercely,
Some time someone wants to stop us
But finally, the fourth goal, and this happiness,
It remains only to keep this happiness.
A little more, a little bit,
Whistle, Croat, quite nonsense,
I want to win now,
We need so much victory now,
I am so winning, friends, I want.
Spartak, with 5 points, is second in Group G. The same number of Rangers have points, but it is third. Villarreal leads with 6 points. "Rapid" closes the table with 4 points.
November 29, "Spartak" will take "Rapid", "Rangers" on the same day in his field will play with "Villarreal".
.
Leave a comment