Jabarov: I hope the fans of "Spartacus" will not respond to the rudeness of the fans of PAOK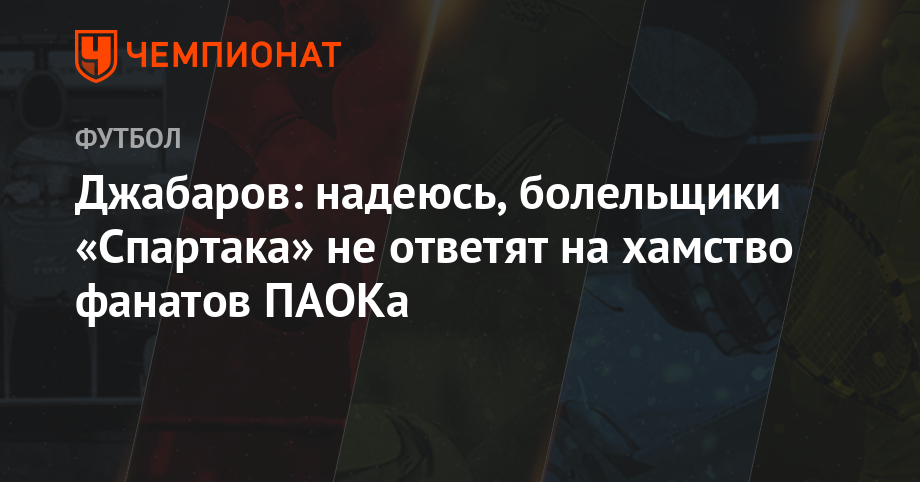 Jabarov: I hope the fans of "Spartacus" will not respond to the rudeness of the fans of PAOK
                
        
        Deputy head of the Federation Council Committee on International Affairs Vladimir Jabarov said that the Greek police should be responsible for the incident at the match of the 3rd round of the Champions League qualification between PAOK and Spartak (3: 2). Recall that Russian journalists were attacked by Greek fans.
"We know that the Greeks are perceived all over the world as very aggressive fans. It is another matter that in this case the Greek police did not organize order and did not protect Russian journalists. I hope our fans will not respond to the rudeness of PAOK fans if they come to Moscow, "the newspaper Izvestia quotes Jabarov.
The return match between the teams will be held August 14 in Moscow.
Recall, according to the decision of UEFA fans Spartak was forbidden to attend the first meeting of the teams, which took place in Thessaloniki and ended with the victory of the Greek club with a score of 3-2. This punishment was imposed in connection with the unsatisfactory behavior of the fans of the Russian club, who arranged riots before the away match with Athletic (2-1) in the 1/16 finals of the Europa League of the season-2017/18.

Fans of "Spartacus" – fans of PAOK: welcome to Russia!
Leave a comment