Formula 1 GP in Brazil 2018 in live stream + TV: Watch the race in Sao Paolo live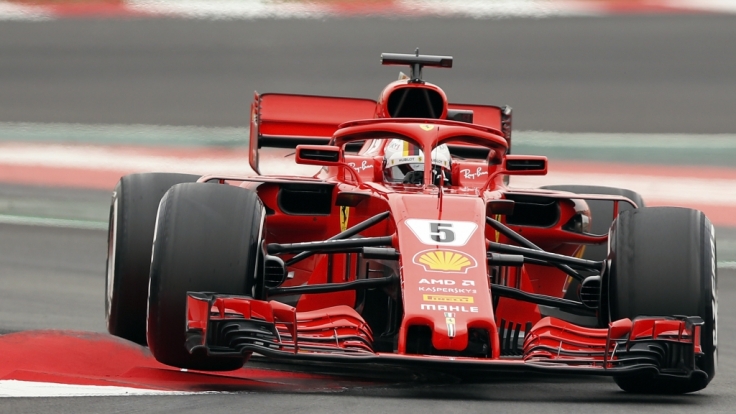 10.11.2018, 20.01 clock
    
        The Formula 1 season 2018 is in full swing. Picture: dpa
    
        The racing circuit of Formula 1 stops in Sao Paulo this weekend for the Brazilian Grand Prix. So you see the free practice, qualifying and race in the live stream and TV.
In the Formula 1 season 2018, the last two races are imminent. This weekend, the teams in Sao Paulo in the Autódromo José Carlos Pace are guests. Get up close and personal on TV and live stream as hundreds of horsepower drive the racetrack at the Brazilian Grand Prix.
Formula 1 Brazil GP 2018: live stream and additional offers on "F1 TV Pro"
For the first time there is an official live stream in the season via the Formula 1 website. In addition to the normal live stream of the races, all performance data are also available on F1 TV Pro. The offer is subject to a charge, but without advertising. In the course of the Formula 1 season, the offer is also to be expanded for iOS and Android. As a special goodie, you can access the complete live archive of all races since 1981.
Formula 1 GP of Brazil 2018: Free practice, qualifying and race at n-tv and RTL in TV and live stream
Alternatively, Formula One fans can also watch the racing series on n-tv and RTL in the live stream of TV Now and Free TV. Both channels show the Formula 1 events on TV and in parallel live streaming in their own media libraries via TV Now. You can find out from the following list which radio broadcaster transmits the Formula 1 2018 in TV program and live stream.
Follow the F1 race for the Brazilian Grand Prix in live stream and TV
The 20th Formula One race of the 2018 season from Brazil can be watched live on RTL from 6 pm on Sunday (11.11.2018). With the two experts Nico Rosberg and Timo Glock RTL continues the Formula 1 season weekend. After many years of parallel live broadcasts at pay-TV broadcaster Sky, the Cologne television station will be broadcasting alone in Germany over the next three years. Unlike RTL, Sky could not agree on a new contract with the owners of the racing series.
Read all results of the Brazilian Grand Prix here.
The Formula 1 timetable for the Brazil GP: The TV dates at a glance
Friday:
2.00 pm: 1. Free practice (F1 TV Pro, n-tv, ntv.de)
6 pm: 2nd Free Practice (F1 TV Pro, n-tv, ntv.de)
Saturday:
3:00 pm: 3rd Free Practice (F1 TV Pro)
6:00 pm: Qualifying (F1 TV Pro, n-tv, SRF2)
Sunday:
18.10: The race to the GP of Brazil (F1 TV Pro, RTL, ORF1, SRF2)
Formula 1 season 2018: All races at a glance
date
time of day
Grand Prix
March 25, 2018
7:10
Melbourne, Australia
April 08, 2018
17.10 clock
bahrain
April 15, 2018
8:10
Shanghai, China
April 29, 2018
1:10 pm
Baku, Azerbaijan
May 13, 2018
3.10 pm
Barcelona, ​​Spain
May 27, 2018
3.10 pm
Monte Carlo, Monaco
June 10, 2018
20.10 clock
Montreal, Canada
June 24, 2018
16:10
Le Castellet, France
01. July 2018
3.10 pm
Spielberg, Austria
08th July 2018
3.10 pm
Silverstone, United Kingdom
July 22, 2018
3.10 pm
Hockenheim, Germany
July 29, 2018
3.10 pm
Budapest, Hungary
August 26, 2018
3.10 pm
Spa-Francorchamps, Belgium
02. September 2018
3.10 pm
Monza, Italy
September 16, 2018
14.10 clock
Singapore
September 30, 2018
1:10 pm
Sochi, Russia
07th October 2018
7:10
Suzuka, Japan
October 21, 2018
20.10 clock
Austin, USA
October 28, 2018
20.10 clock
Mexico
November 11, 2018
18.10 clock
Sao Paulo, Brazil
November 25, 2018
14.10 clock
Abu Dhabi, UAE
Follow News.de on Facebook, Google+ and Twitter? Here you will find hot news, great competitions and the direct line to the editors.
    
    koj / kns / news.de / dpa

Leave a comment