FHR: we will defend the preservation of the current format of the hockey tournament for OI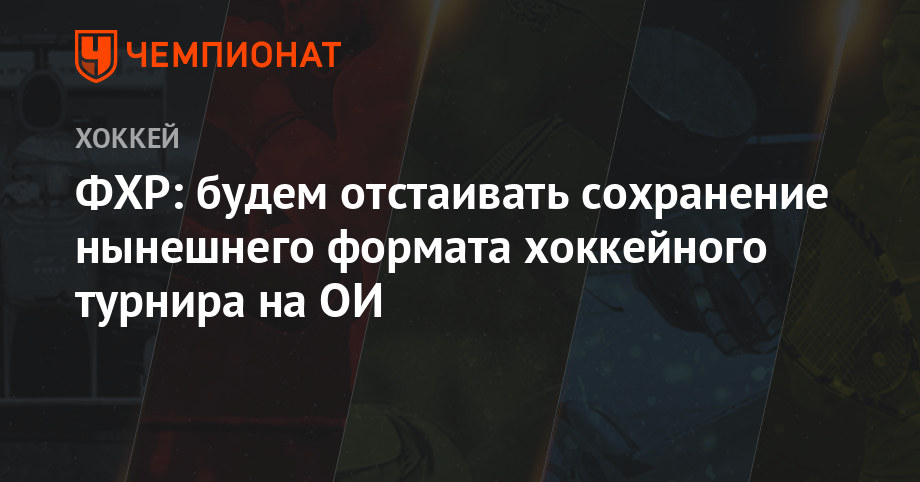 FHR: we will defend the preservation of the current format of the hockey tournament for OI
                
            August 12, 2018, 20:44
                Hockey
                                    / KHL
The Russian Ice Hockey Federation commented on the information that the hockey tournament could be excluded from the Olympic Games program. "In connection with the discussion about the format of the Olympic hockey tournament that arose in the media, the Russian Ice Hockey Federation considers it necessary to outline its position. The Olympic Hockey Tournament is the most important international competition, and participation in it of men's and women's national teams is absolutely necessary. The National Hockey League has the right to decide on the participation of its players in the Olympics. However, the holding of an Olympic hockey tournament does not depend on the position of the NHL. Olympics-2018 showed that attention to hockey and the level of the Olympic tournament remain high regardless of the participation of NHL players. FHR by all means and at all levels will defend the preservation of the existing format of the Olympic hockey tournament – the performance of the world's leading teams in the strongest part. The nearest IIHF congress will be held on September 27-28 in Malta, "the FHR said in a statement.

Hockey in the Olympics will no longer be? IOC is preparing a sensational reform
It will be crazy. And the "value" of gold will increase enormously.

Leave a comment