Double Erokhin "Zenith" gave a win over "Orenburg"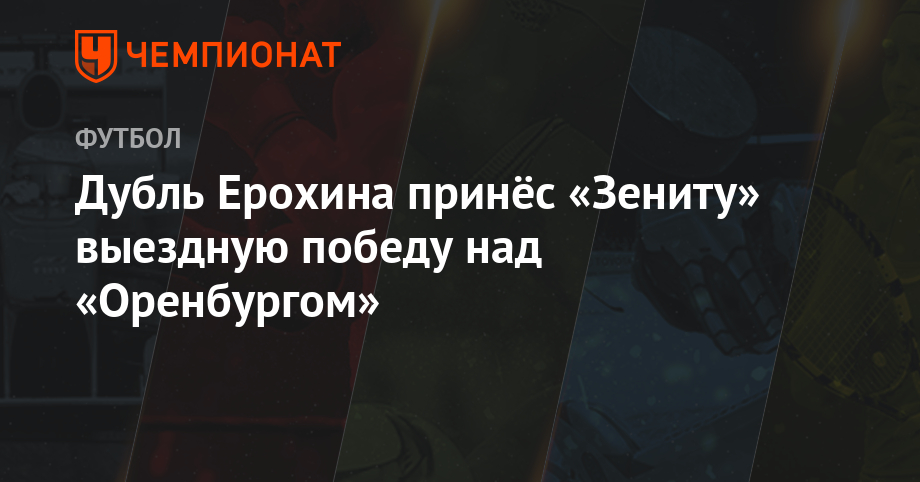 Double Erokhin "Zenith" gave a win over "Orenburg"
September 16, 2018, 15:52
Football
/ RPL
"Zenith" won a win over "Orenburg" in the 7th round of Russian championship. The meeting was held in Orenburg at the stadium "Gasovik" and finished a score of 2: 1 in favor of the guests.
At the 14 minute after filing with the corner from the right side in the performance of Leandro Paredes, Alexander Erokhin hit his head and the ball that was ricocheted fell from the goalkeeper's hands into the goal. At the end of the first half, Artem Dzyuba Erohina succeeded one in center, and put the ball confidently behind the goalkeeper.
At the beginning of the second half of the game, "Orenburg" was a single ball – after filing in the penalty area, "Zenith" beat the ball to Adesoye Oyevole, and made a classic blow on the crackdown Andrei Lunev.
In the "Zenith" in the mid-central Italian Premier League, Claudio Marchisio made his first time in the second half.
"Zenith" made 19 points and goes on the RPL table, "Orenburg" (10) – the 8th.
Leave a comment