By Gonzalo de Leon
@GonzaaDeLeon19
Sent to Santiago del Estero
"It is something incredible what we are experiencing with the whole group. Being among the top four in the world is no mean feat," said Anderson Duarte after Uruguay beat the United States 2-0 in the quarterfinals of the U-20 World Cup.
"We suffered at the beginning, but we knew what we had to do. The important thing is that we were able to open the process quickly and loosen up a little more to play a great game", commented the scorer of the first Uruguayan goal in the mixed zone.
"It is a dream to score again with this team. I'm happy, but we have to keep preparing. A tough selection is coming and you have to make a good recovery. The work pays and the effort of the colleagues on a day-to-day basis is paying off", he indicated.
Regarding the 1-0 play, which began with a long pass from Alan Matturro that he diverted to the left wing for Juan Cruz de los Santos' pike, it was clear when he said between laughs about his initial pivot: "I don't know how I I did".
"Alan's pitch came and I had to pivot first and reach the area, which is what a nine does that wants to score goals. The important thing is that Juan Cruz took advantage of the winger's error and was able to put it in the middle for me to score the goal", he highlighted.
He had to leave, although he was there to continue. "Maintaining pressure against an opponent who plays very well is not something. I wasn't very tired but the coach took me out, maybe to take care of me, but the important thing is that we have teammates who do it in the best way, "he assessed.
Today his present is far from what he had in the South American, when he was injured on the second date. "I had that injury but the important thing was to face it in the best way, always positive, and do the things I had to do to recover. What I am experiencing is tremendous madness, "he acknowledged.
"The appointment of the senior team is something incredible and a source of pride that makes me very happy, but today the important thing is to be here focused on what is coming because we all have to be focused on the goal. Then I will enjoy it in a different way, "she concluded.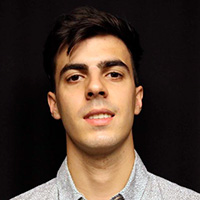 By Gonzalo de Leon
@GonzaaDeLeon19

2023-06-05 00:30:00
#score #goals