In three weeks, Amina Zidani will take part in the European Games. A highly anticipated meeting for the boxer from Team SPORTMAG, in search of her ticket to Paris 2024.
Amina, how are you? Where are you in your season?
It's going very well, I'm training at Vittel and I'm coming back from a tournament in Poland. I experienced it very well, I approached it really without pressure. I know it's a preparation tournament and that if there are mistakes to be made, it's on this kind of tournament that they have to be made. This then makes it possible to correct and learn certain things.
On this tournament, I enter in the round of 16 and I win my three fights. I lose in the final, but it's a good record. What I remember is that my medal at the last world championships was a psychological trigger. Sometimes all it takes is a little click for these athletes to become stalwarts and feared by everyone. For my part, I was waiting for this click that was going to make me explode. Now, when I arrive at a tournament, I don't have the pressure to ask myself what draw I'm going to have. On the contrary, when I watch the draw, I think of my opponent and I say to myself "poor thing, she is going to face Amina Zidani! »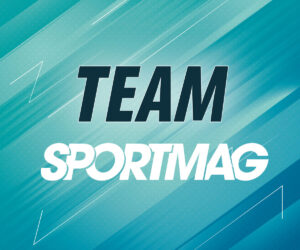 "The current internship at Vittel is very important"
Do you feel this fear in your opponents?
Completely. There are two types of adversaries: those who are not afraid to come and push me, who study me and arrive like champions in the ring, and those who do nothing, who are paralyzed throughout the fight. Before, it never happened to me to have this type of opponent.
The European Games take place in three weeks. Are you on time for this appointment?
I'm totally on time. Psychologically, I had a lot of recovery time, I stayed a good month at home, I only trained at my club. It allowed me to relax. The settings will mainly be technical and tactical to meet the best. The current course at Vittel is very important, there are several nations represented, which allows us to prepare as well as possible against medalists in several categories.
Qualification for Paris 2024 is already in sight…
It is indeed a big tournament for me. I'm going to go there really without complex, with a lot of impatience. I can't wait to be there and especially to get my qualification. June 28 is the day of the quarter-finals. By winning my quarter-final, I will have my Olympic ticket. I can not wait.