Malena Rumiano is one of the three representatives in judo that will have Lomas de zamora in the next edition of the Buenos Aires Games. She is 17 years old, has a yellow belt, and trains at the Eva Peron Park through the Undersecretary of Sports of the Municipality four times a week. The other representatives of the Municipal school are Ignatius Makaruk y Delphine Gonzalia.
Speaking to newspaper the union, Abroadthe mother of Small explained what this contact sport means in the life of his daughter, who is trained by Juan Diesslerdirector of schools Musubi Dojo.
Camila was inspired by "La Tigresa" Acuña and faced her in an exhibition
"She has been doing judo since last year at the Hills Park with his teacher, the sensei Juan Diessler and we are starting its competitive stage. He has already gone through several tournaments, he is having good results and, this year, he hopes to be able to go to the Buenos Aires Games. As a mother, I am happy for the commitment on the part of the teachers and the place," said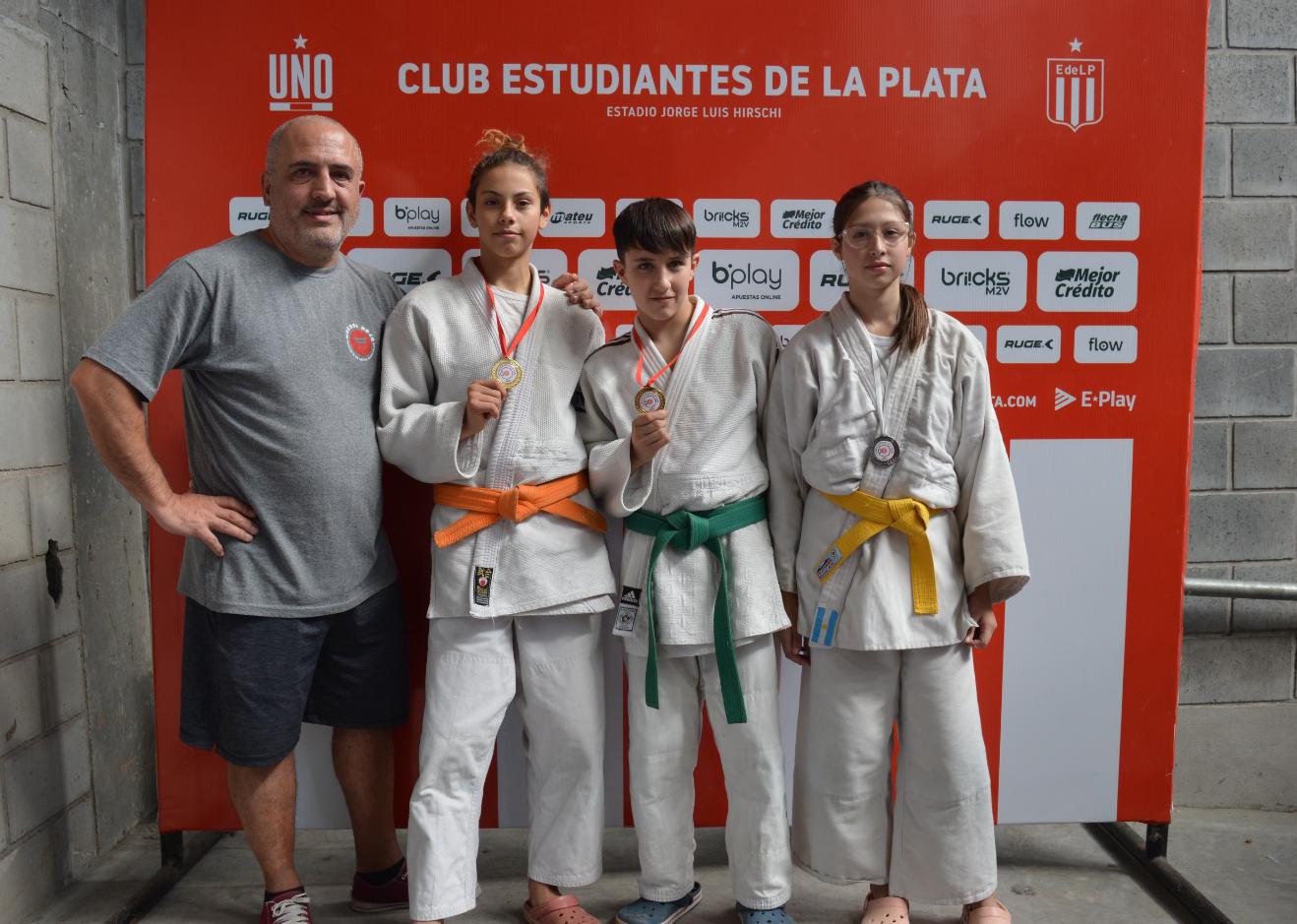 The mother of SmallIn addition, he explained that judo was essential for his daughter to be able to overcome a delicate moment of age after the coronavirus pandemic. Covid-19and that, from practicing it, "changed his life" in every way.
"Male He was going through a very particular situation, issues of age, of the pandemic: not being with his colleagues, so there are things that were changing and he was sad. We tried psychologists, the solution was not there until he discovered judo and that changed his philosophy of life. Overnight, he changed everything for the better," he said.
His mother, in this sense, stressed that "judo is everything in his life, it goes beyond the time he has to train." "He trains four times a week, and now they have started to do exercises in the gym. At home he follows a type of diet because he has to maintain a weight for a certain fight, so everything goes through judo since he practices it," she stressed.
And he added: "It changed her life because at school it is like a reflection, and also in personal relationships. It disciplined her in other areas."
Recently, Small It comes from being second and playing a tournament in the club La Plata Student. Regarding the next Buenos Aires Games which are currently going through the classification stage, They will be held in three stages: from May 1 to June 30; the regional one, between July 1 and August 31; and the final phase that will take place from September 15 to 20 in the city of sea ​​of ​​silver.
"Small She is constantly attentive to her training routine both inside and outside the Park, when she is at home. He usually watches the tournaments a lot to be able to learn and his goal is to sign up for all the tournaments that there are from now to date to gain experience," he said. your family.
A CAREFUL DIET
As part of your preparation, Small He is on a strict diet designed to be able to respond to a certain performance. To achieve this, Abroad She specified that her daughter "is going to have a nutritionist because, sometimes, she needs to have a certain weight so as not to move to another category and not favor her."
"You have to take care not to gain weight, if you do you have to do another workout or after dinner you have to lose those extra kilograms. Then follow the daily diet of an athlete is a lot of fruit, vegetables, meat, and care for be well to do the sport. In that, Small resolves it autonomously," he concluded.
2023-04-29 03:29:42
#Malena #Rumiano #promises #judo #Loma #News #Lomas #Zamora