DALLAS — This was the show we came to see.
Caitlin Clark, the maestro of college basketball, scored 41 points and Iowa beat South Carolina 77-73 in the Final Four on Friday night. As the seconds wound down, Clark dribbled underneath the basket, threw the ball up into the crowd and held her arms up in her best Gladiator impression, as if to ask the crowd, "Are you not entertained?"
Oh, they were. In the American Airlines Center where thousands of fans shouted, "Let's Go Hawks!" and on social media, where WNBA star Sabrina Ionescu tweeted the goat emoji and tagged Clark.
It's not often a sporting event lives up to wild expectations. But this one did and then some. By the way, Clark also had eight assists and six rebounds.
"She doesn't really surprise me anymore," Iowa coach Lisa Bluder said. "I think she's the most phenomenal basketball player in America. I don't think there's anybody like her. It's not just scoring the ball, but handling the ball and passing the ball. She had the ball in her hands the entire night against some pretty good defensive players. She believes in herself, believes in her teammates. She puts in the work to have that confidence.
"She said when we were recruiting her, 'I want to get to a Final Four.' And you know, it takes one person to believe it."
Iowa's trip to the Final Four was the program's first in 30 years. The Hawkeyes have never won a national title, but they'll have a chance to do so on Sunday when they face LSU at 3:30 p.m. ET.
After putting on an historic performance in the Elite Eight last Sunday — when Clark became the first player to ever record a 40-point triple-double in the NCAA tournament (women's or men's) — we wondered what would be her encore. Especially against No. 1 overall seed South Carolina, the defending national champions who seemed destined to win back-to-back titles for the first time since UConn did it in 2016.
Remember, the Gamecocks were riding a perfect season. With a 36-0 record, they were supposed to become undefeated national champions. They also were the best defensive team in the nation, allowing the fewest points per game (50.4) and lowest field-goal percentage (31.2%) while allowing only three teams to score 70 points. They had not allowed a player to score more than 25 points in a game this season.
Clark did not care about any of that.
"We're clearly not as tall as them, we're clearly not as athletic as them," said Clark, who was named Naismith National Player of the Year earlier this week. "But we're a very, very skilled basketball team."
Clark has been must-see theater all season. She's fearless and pulls up from the logo like Steph Curry. She oozes confidence and swagger like Diana Taurasi, who was watching here in person.
Her impact is eerily akin to the way Taurasi led young UConn teams to national titles in 2003 and 2004. During those runs, Huskies coach Geno Auriemma explained his team's success succinctly by saying, "We've got Diana and you don't."
That's the advantage the Hawkeyes have with Clark. It didn't matter that South Carolina out-rebounded Iowa 49-25. "Nobody said we were going to out-rebound them," Clark said. "That would have been a lie." Or that she went 5-of-17 from behind the arc. "That's not too hot," Clark said.
The Hawkeyes are never intimidated, and it stems from the 6-foot junior's confidence, her teammates' belief in her and her trust in them.
The game was close all night, but Iowa sealed the upset (South Carolina was an 11-point favorite) when McKenna Warnock grabbed one of Iowa's five offensive rebounds with 18 seconds left. The Hawkeyes held a narrow 73-71 lead and Clark knocked down two free throws to make it a two-possession game.
As soon as Warnock pulled down the board, she thought: "Get it to Caitlin," Warnock told reporters later.
"South Carolina had 25 O-boards, but we had the one that mattered," Clark said.
Raven Johnson hit a second-chance jumper to make it a two-point game for the Gamecocks, but the clock ran out after Clark made two more free throws, which clinched her fourth 40-point game of the season.
The national chatter leading up to this game pitted Clark against Aliyah Boston like they were Magic Johnson and Larry Bird. They were the clear front-runners for National Player of the Year, which Boston won last year and Clark won this year. But early on it was evident this would be Clark's night.
By halftime, she had 19 points and six assists — a stat line that would be worthy for anyone else at the end of a game. South Carolina coach Dawn Staley gave various players the assignment of guarding Clark, and Kierra Fletcher, Raven Johnson, Laeticia Amihere and Bree Hall all tried their best. It didn't matter, because Clark continually and effortlessly blew past all of them as she went on to score or assist on 75% of Iowa's points in the game.
Boston, a two-time defensive player of the year, only played eight minutes of the first half after picking up two early fouls. She finished with eight points and 10 rebounds in what was likely her last college game. While she didn't commit to declaring for the WNBA draft, she's expected to be the No. 1 overall pick on April 10.
Though Iowa was in control and Boston wasn't having her best night, there was still this sense that the Gamecocks would pull off a win in the end. How could Iowa sustain its aggression on the boards? It helped that South Carolina shot 39% from the floor, well below its 46.4% average. Zia Cooke got her 24 points, but she was the only starter to reach double digits. South Carolina's bench, which led the country in scoring with 36 points per game this season, scored 38. That effort was led by 6-foot-7 center Kamila Cardosa, who made big plays all night and had 14 points and 14 rebounds.
It also helped that Clark continually found Monika Czinano — who tallied 18 points — down inside, which Staley noted was the difference maker.
"Tonight showed how fun women's basketball is," Clark said. "I'm sure some people wished this was a series of seven games."
It's not, but Iowa still has one more game to go.
"We didn't come this far just to play in the national championship game," Clark said later. "We're here to win it."
Laken Litman covers college football, college basketball and soccer for FOX Sports. She previously wrote for Sports Illustrated, USA Today and The Indianapolis Star. She is the author of "Strong Like a Woman," published in spring 2022 to mark the 50th anniversary of Title IX. Follow her on Twitter @LakenLitman.
Read more:
---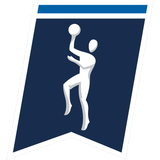 Get more from Women's College Basketball Follow your favorites to get information about games, news and more
---