Beijing time:2023-04-07 02:54
[NTD Times, Beijing time, April 07, 2023]On the 6th, the National Basketball Association (NBA) announced on its official SNS account that it invited BTS member SUGA (real name: Min Yoongi) to be its global promotion ambassador.
In the short video released at the same time, SUGA said: "I have loved basketball since I was a child. I am honored to be an NBA global ambassador. In the future, I will work with the NBA to bring you more brand-new experiences."
SUGA is a huge basketball fan. In BTS's album, he used basketball as the material to compose a song. The first track "Intro: In the Mood for Love" of the 3rd mini-album "In the Mood for Love pt.1" released in 2015 is a song written and composed by SUGA and composer Slow Rabbit, singing youth with basketball as the material.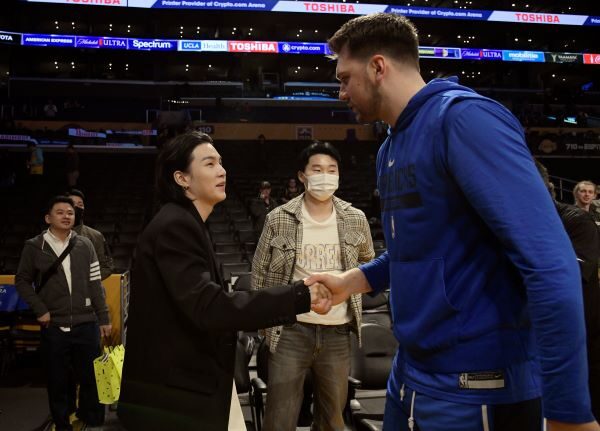 In an interview in 2021, SUGA once stated that he has recently paid attention to the Portland Trail Blazers, and his favorite star is Damian Lillard (Damian Lillard). So far, Lillard also expressed his gratitude to SUGA through his SNS. Last year, SUGA met and took a photo with Golden State Warriors star Stephen Curry in Japan.
In January of this year, SUGA personally went to the NBA to watch the game between the Los Angeles Lakers and the Dallas Mavericks in Los Angeles, USA. After the game, he also received a gift of a Los Angeles Lakers jersey. And met and took photos with Dallas Mavericks superstar Luka Doncic.
(Reposted from The Epoch Times/Editor in charge: Ye Ping)
URL of this article: https://www.ntdtv.com/gb/2023/04/07/a103685219.html