In the run-up to Milan-Sanremo, our spy has opened his eyes and ears in recent weeks. Who is he putting forward for La Primavera? And what is it with all those coughing riders?
Everyone is talking about Tadej Pogacar, Wout van Aert and Mathieu van der Poel. But Radio Peloton's favorite is Jasper Philipsen.
During the reconnaissance of the final of La Primavera, Philipsen rode incredibly hard up the Poggio. But 8 seconds slower than the top time on Strava.
Then you also have to take into account that Philipsen had to flash the Poggio in everyday traffic. Then get him off the track…
That can cause problems at Alpecin-Deceuninck. Mathieu says that, just like in the Tirreno, he will start the sprint for Philipsen if he survives the Poggio.
But I can hardly imagine that Mathieu in an elite group will sacrifice his chances in a top classic for someone else. Because he can of course also win such a sprint himself.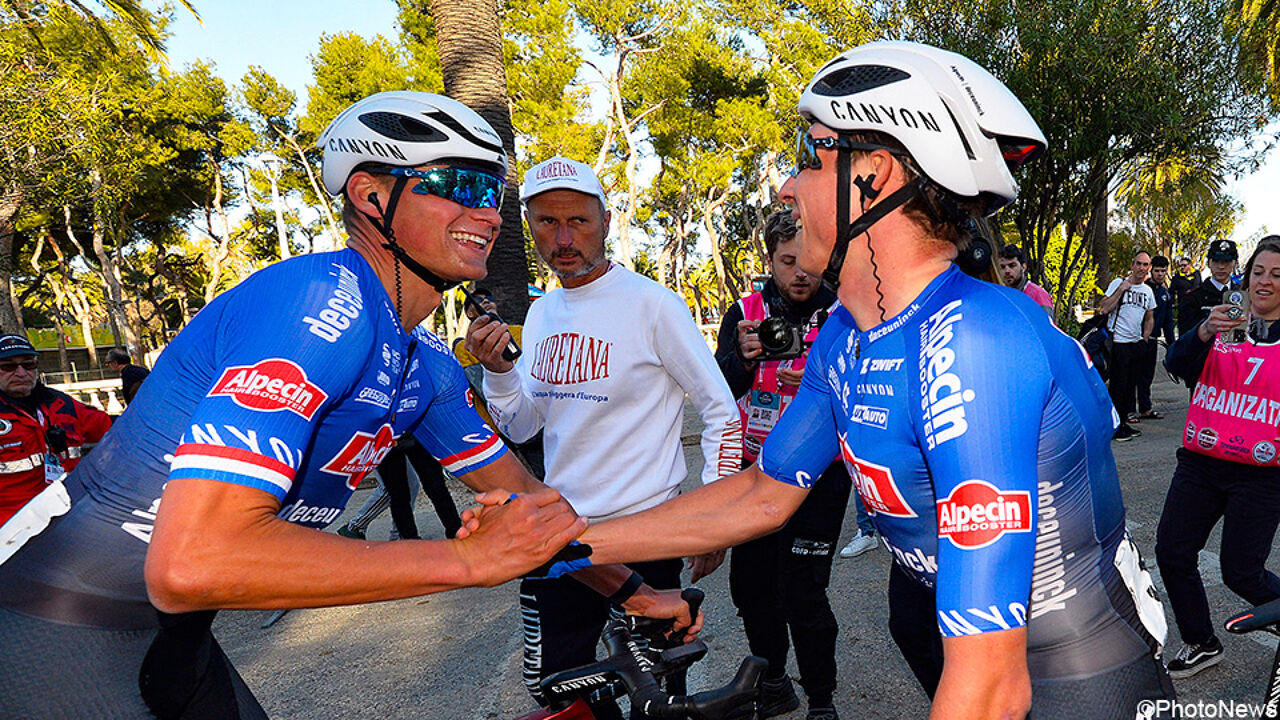 The fear is back in the peloton

In Paris-Nice also gave Mads Pedersen made a really good impression until he caught a cold.
Speaking of colds, corona is back in the peloton. The fear sets in again.
Many riders are driving around with corona without knowing it. Testing is hardly happening anymore, because there is no longer a corona protocol.
If the symptoms are limited to a cough and a stuffy nose, it's not a big deal. But getting heart problems like Tim Declercq last year is every rider's nightmare.
Many riders are driving around with corona without knowing it.
Back to the race: Arnaud De Lie is ready for the podium and in my eyes is a bit like the Belgian Mads Pedersen. A sprinter with body.
Milan-Sanremo is perfect for him. The distance shouldn't be a problem for him.
And Peter Sagan can rest easy. I read that he will stop racing immediately if he wins Milan-Sanremo. That won't happen, believe me.