A season that is already historic begins on Thursday. The superstars have never received such high sums.
New beginning for the Boys of Summer
A season that is already historic begins on Thursday. The superstars have never received such high sums.
(SID) – At times it seems as if Scrooge McDuck has emptied his stash of money. In any case, the sums with which the best baseball players in the world have been poured in over the past few weeks are slowly approaching the fantastic billions. New York Yankees' Aaron Judge is guaranteed $360 million for an additional nine years, Manny Machado for the San Diego Padres is guaranteed $350 million for an additional 11 years – and that's still nothing.
When Major League Baseball (MLB) kicks off a new and already historic season on Thursday, staff at 30 clubs will be paid better than ever. Last year, the league made $11 billion in sales, and the average salary for the Boys of Summer was $4.22 million. Top earners when it comes to the annual salary: the veteran and still excellent pitchers Justin Verlander (40 years) and Max Scherzer (38) by the New York Mets, with 43.33 million each.
Justin Verlander makes $43.33 million a year.
Foto: Getty Images
Because twelve teams are now making the play-offs and thus have a chance of making the World Series, more and more club owners are being tempted to spend almost insanely. In addition to the Padres, hedge fund manager Steve Cohen is the main driver of the competition: he will be paying the 26 players in his New York Mets $385 million a year. Because he breaks the upper limit of 233 million, he also has to 111 million penalty pay. Don't bother the multi-billionaire.
---
---
The main reason for the dollar glut: Many contractless players who came onto the market in winter. Among them this time: four outstanding shortstops. They occupy a key position on the field, and they collect accordingly lavishly. Dansby Swanson receives $177 million for seven years from the Chicago Cubs, Carlos Correa $200 million (six years) from the Minnesota Twins, Xander Bogaerts $280 million (eleven) from the Padres, and Trea Turner $300 million (eleven) from the Philadelphia Phillies, who lost the 2022 World Series finals to the Houston Astros.
Shorter games
To keep the money flowing, MLB has changed some rules: They want more action. Some changes are intended to make defense more difficult, leading to more hits and runs (points). The most important innovation, however, is the introduction of the stopwatch, which means that there is no more dawdling, under normal circumstances the ball must be in play after 15 seconds at the latest. That seems to help: The preparatory games only lasted around two and a half hours instead of over three hours as before.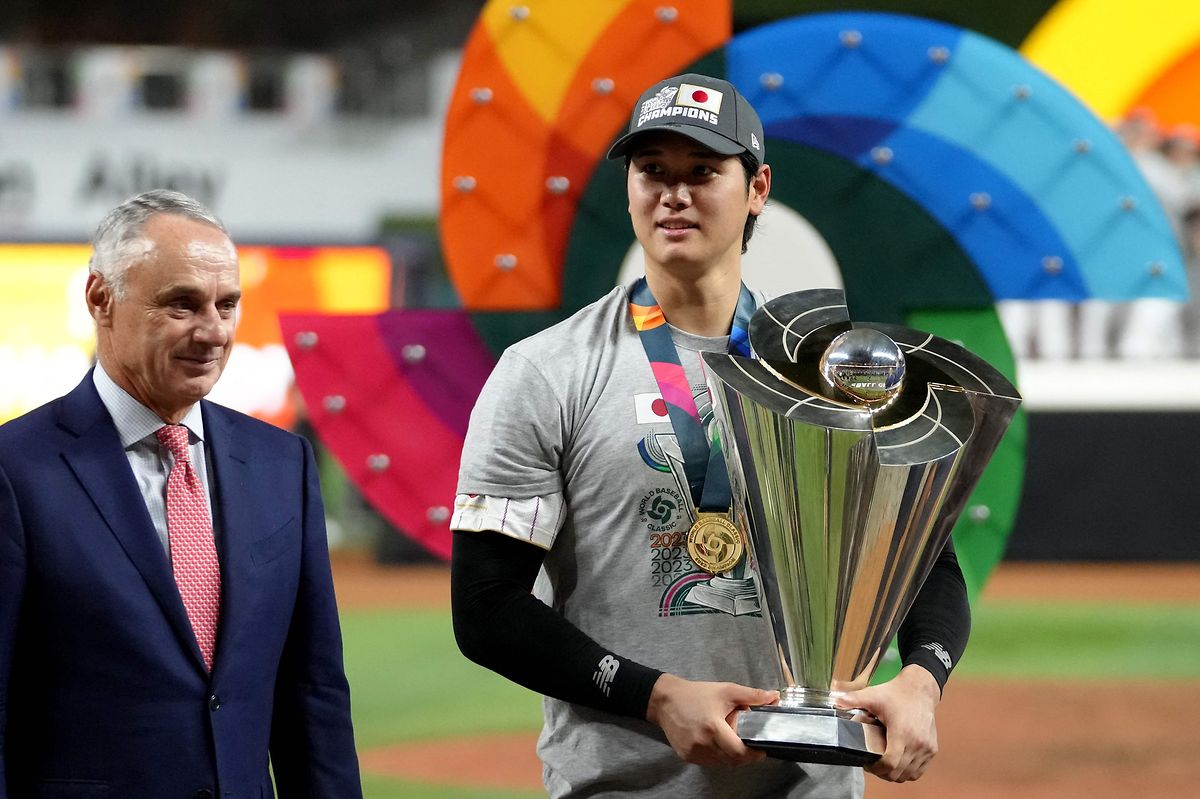 Shohei Ohtani is in great demand.
Photo: AFP
For what is currently probably the best baseball player in the world, this means a double change. Shohei Ohtani, a 28-year-old Japanese player from the Los Angeles Angels, is an equally outstanding pitcher and batter. Because he is two superstars in one, many clubs are already checking how full their bankroll is. After the season, Ohtani's contract expires. Anyone who wants it will probably have to call up $500 million.
follow us on Facebook, Twitter and Instagram and subscribe to our newsletter.
In today's fast-paced world, there is a great need for reliable information. Facts, not rumours, accessible and clearly stated. Our journalists keep you up to date on the latest news, ask policy makers critical questions and provide you with relevant background stories.
As a subscriber, you have full access to all of our articles, analysis and videos. Choose the offer that suits you now.
---