Original title: Taige Play Selection | Recommend 5 new joint products, TNF×CLOT first joint release
Author: Tigerhood
△ The North Face × CLOT first joint series
The spring of the new year is coming quietly, and it's time to change clothes again. There are joint names and cooperations of major brands everywhere when you swipe your mobile phone. After browsing carefully, you find that not all joint names are worthy of corresponding attention.In order to help players find their way in the sea of ​​trends, Mr. Tiger specially selected the recently launched5 high-quality co-branded clothing, including outdoor, cycling, retro, sports, daily and other dimensions, hope to provide you with some references for product selection.
  01
  The North Face × CLOT first joint series
The North Face and the pioneering fashion brand CLOT released the first joint series, the outdoor gene and the fashion attitude are blended together, and the beautiful moments of exploring nature are jointly colored.
This joint name cleverly combines design aesthetics with excellent functions, boldly captures natural inspiration, and reinterprets the light and shadow encountered on the way of exploration into a very oriental mountain color, and uses functional fabrics and creative layering as the joint name. Inject outdoor functions and rebuild the real outdoor style with avant-garde fashion.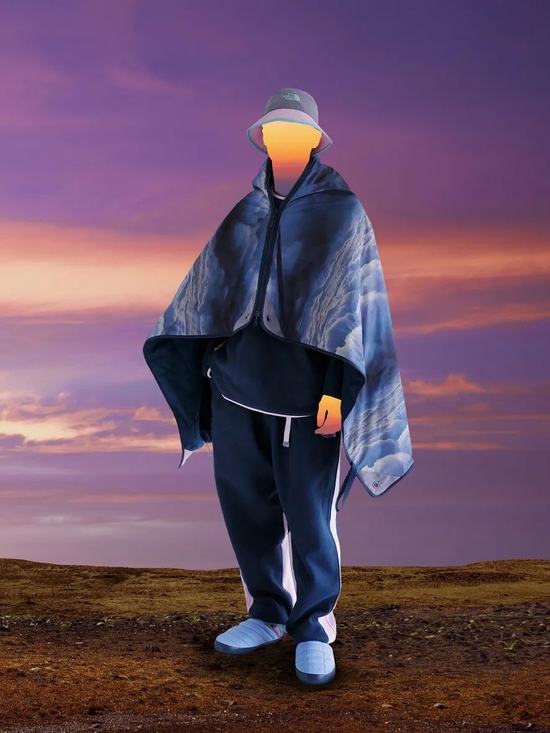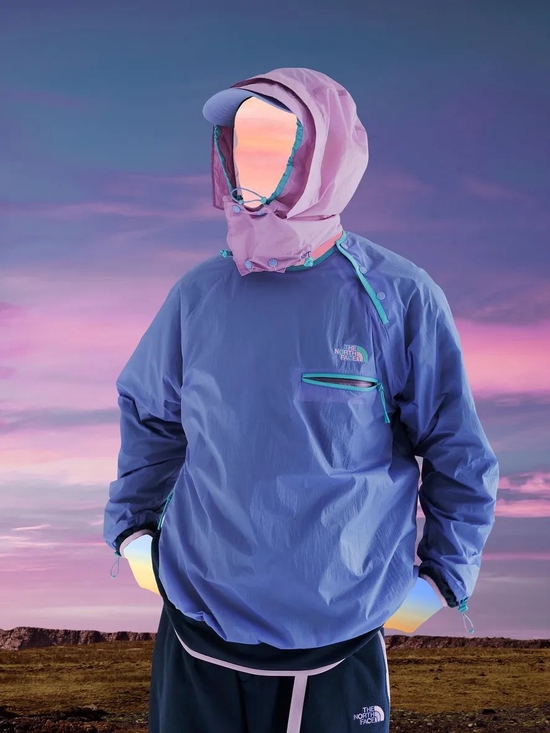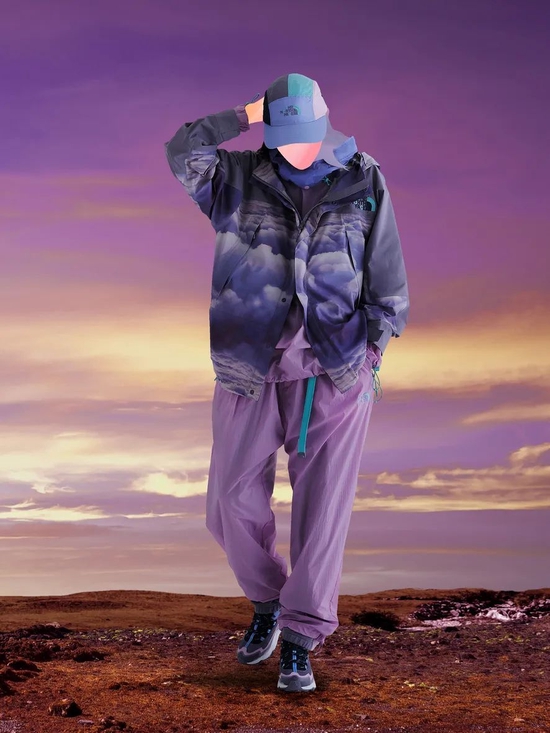 Edison Chen, founder and creative director of CLOT, invited fashion designer Kazuki Kuraishi to participate in this joint project, integrating his unique fashion understanding into The North Face's outdoor items, creating more possibilities for outdoor wear.
The jacket of the joint series adopts DRYVENT waterproof technology to spread the spectacular cloud sea landscape. The sleeves and sides of the body are designed with contrasting colors, which can easily create an outdoor fashion style. A new waterproof cloak, the hem is adjusted with hidden buckles, and the clouds are printed all over to romanticize the outdoor aesthetics. Shanlan color fleece jacket with a detachable hood decorated with Chinese button knots and matching fleece trousers for warmth and comfort.
The water-repellent and windproof jacket is made of translucent material, with a detachable hood and a slanted placket design. It can be layered with a fleece sweater, showing the pioneering fashion concept. Matching slacks in translucent material or layered with fleece trousers.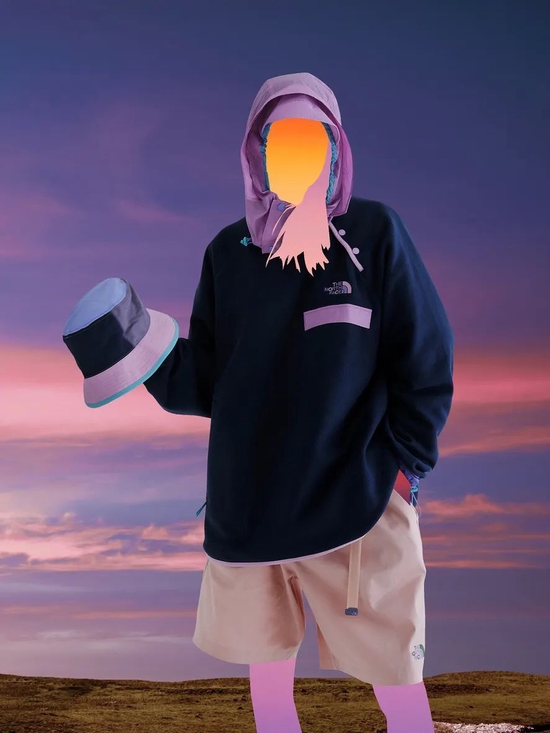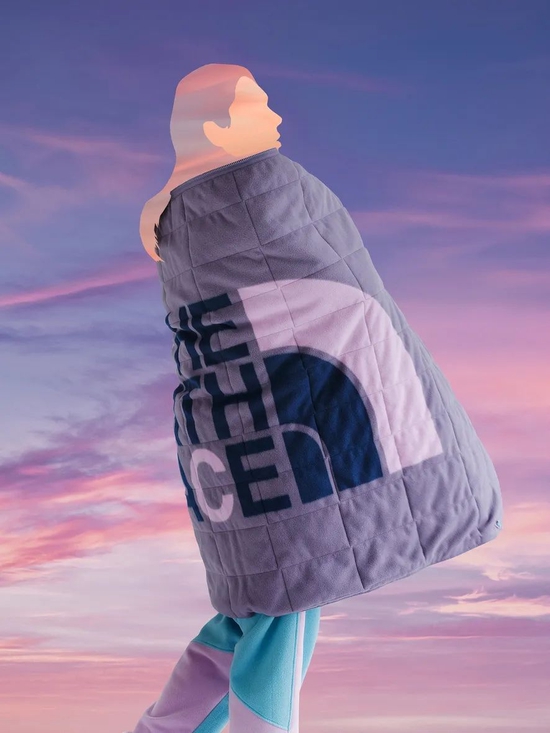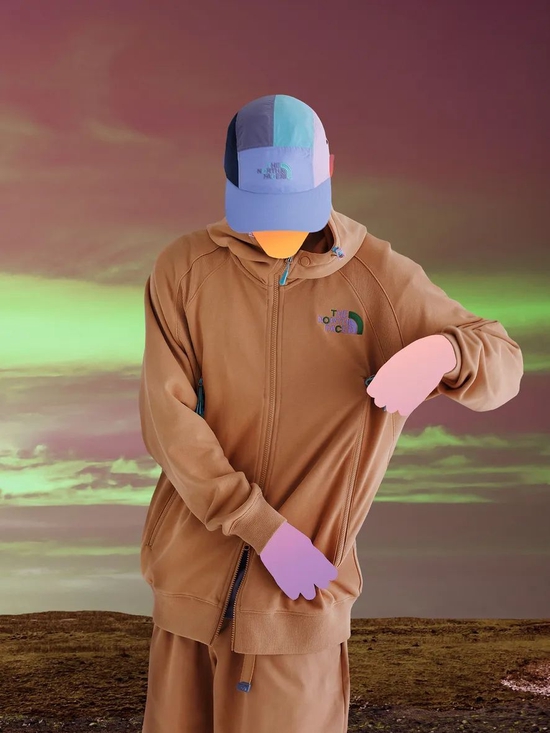 VECTIV TARAVAL hiking shoes are equipped with The North Face's original VECTIV system, which has both stability and strong driving force. The FUTURELIGHT waterproof technology and SURFACECTRL grip outsole can calmly cope with various terrains. The unique color collision design of the series makes outdoor hiking more colorful .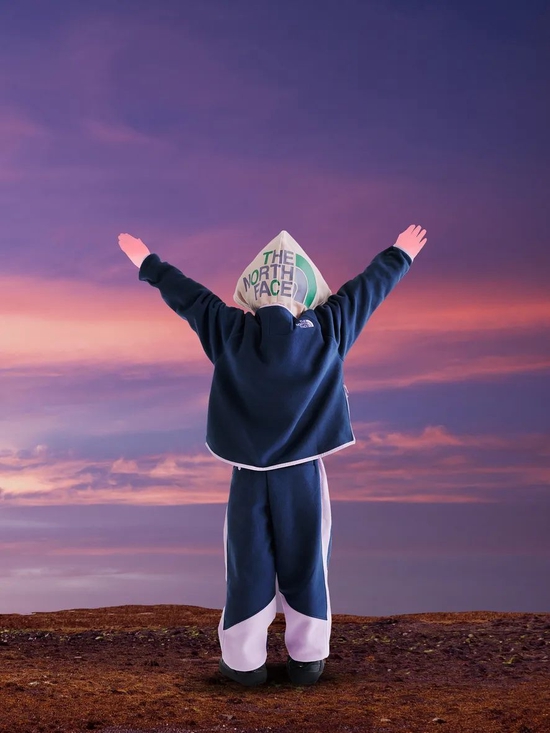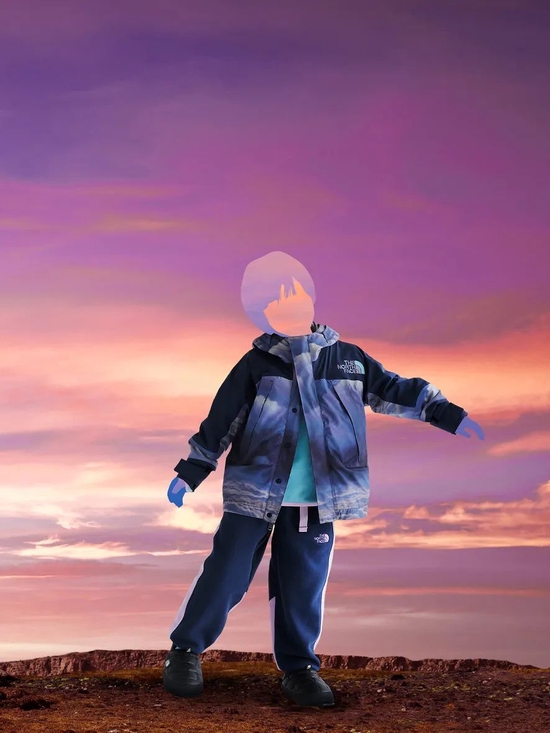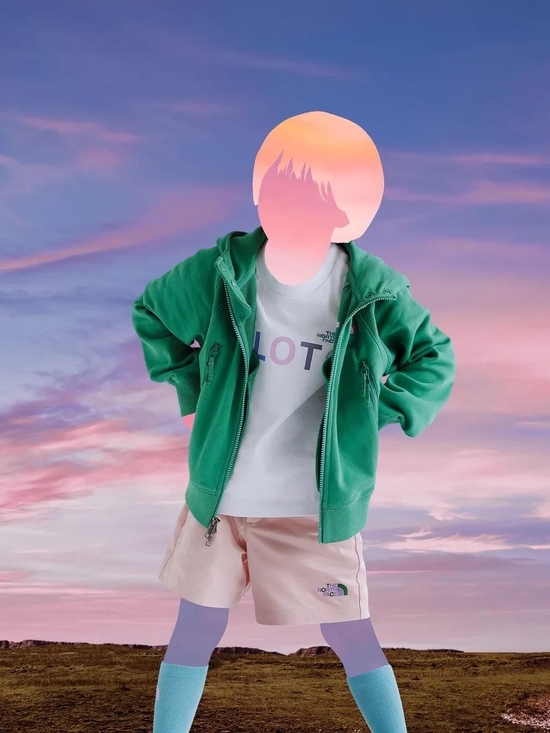 In addition to outdoor leisure shoes such as camp shoes and mandarin duck color-matched slippers, the joint series also specially launched children's clothing products, bringing more choices for families who love outdoors and trends.
  02
  Brain Dead × Rapha Light Equipment Capsule
Recently, Brain Dead, a street fashion brand in Los Angeles, cooperated with Rapha, a well-known British cycling clothing brand, to launch a series of professional cycling clothing and accessories. The design concept of trendy, avant-garde, psychedelic, and diverse elements constitutes the unique temperament of Brain Dead. The purpose of Rapha is to encourage people to enjoy cycling life to the fullest.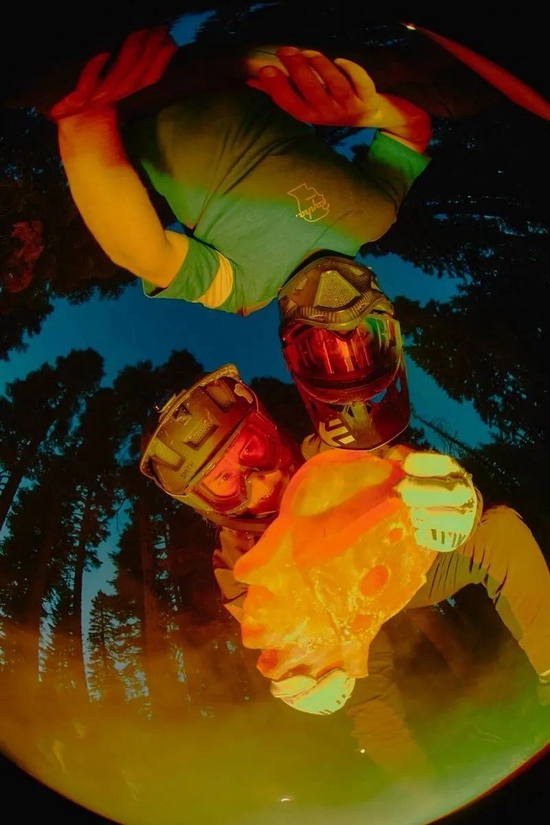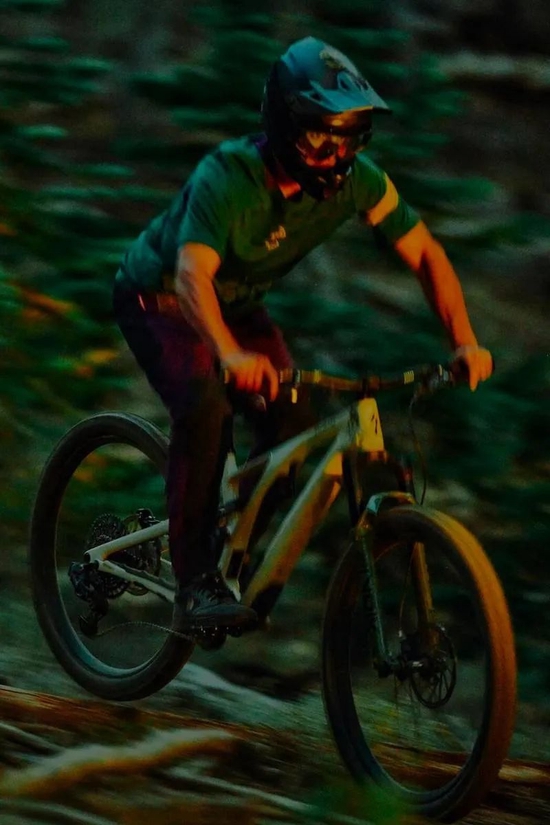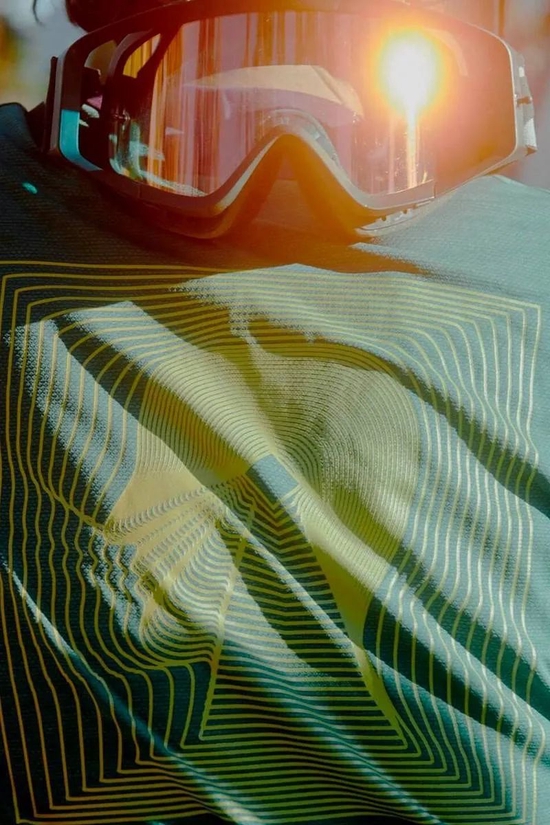 This time Rapha has integrated the professional technology core of mountain biking into the joint series, and the two have launched a set of lightweight equipment capsules suitable for off-road adventures. The collection has a strong cycling DNA, designed for outdoor terrain and described by Brain Dead as a "professional technical mountain bike capsule".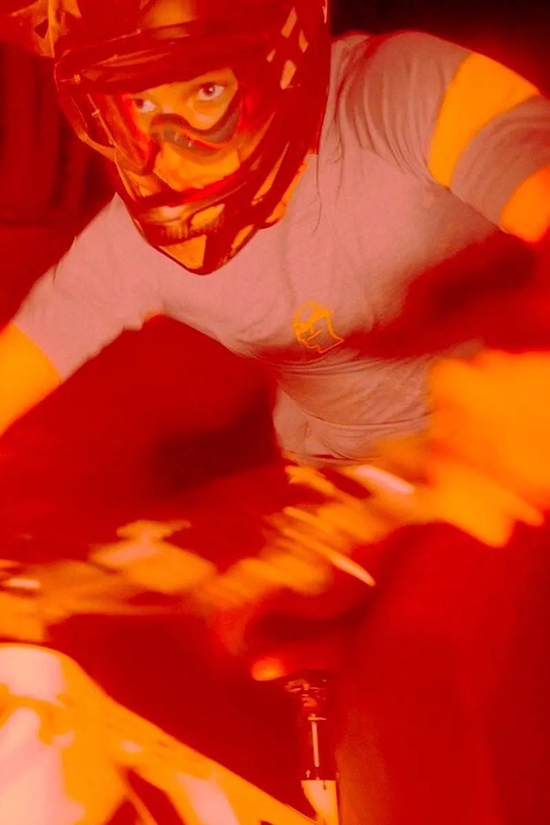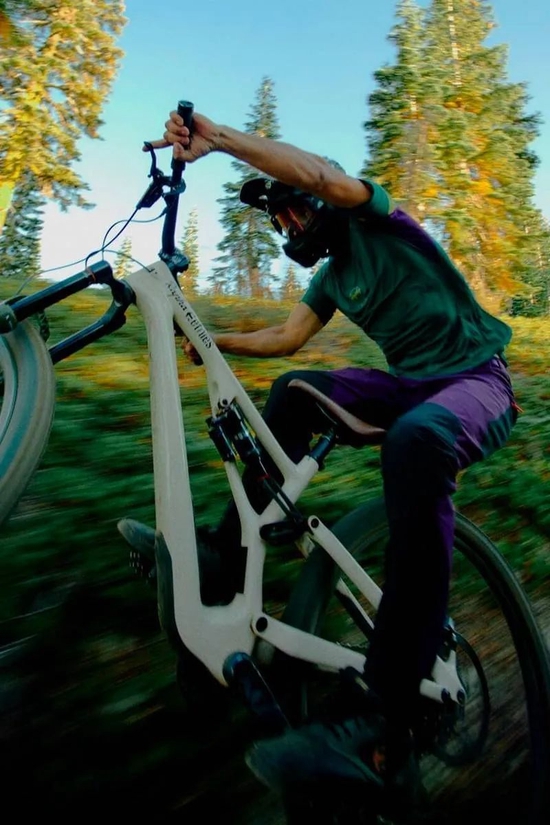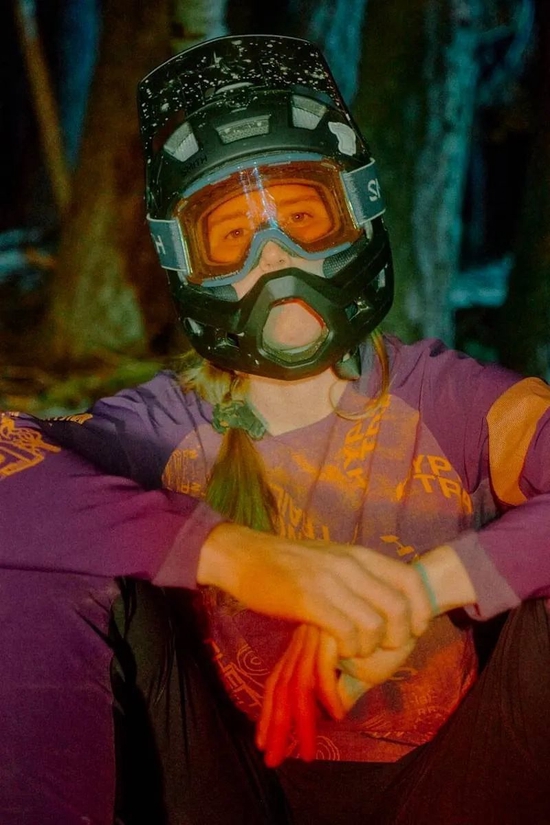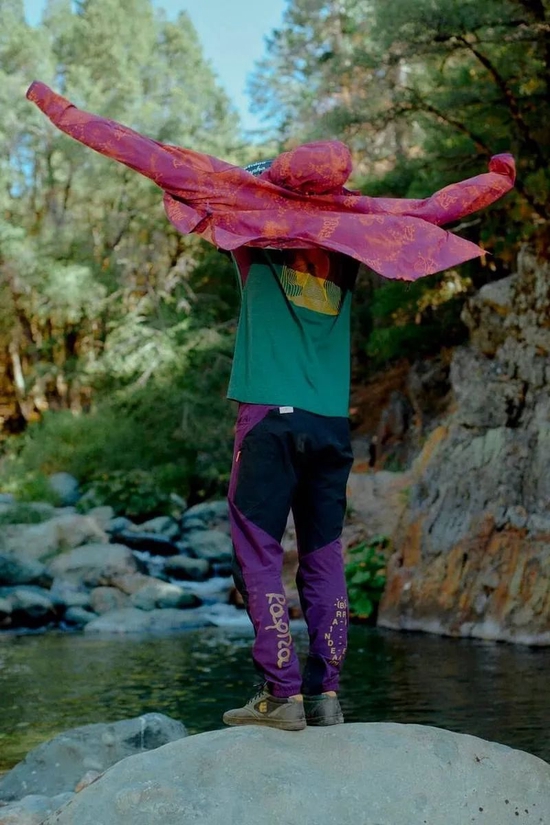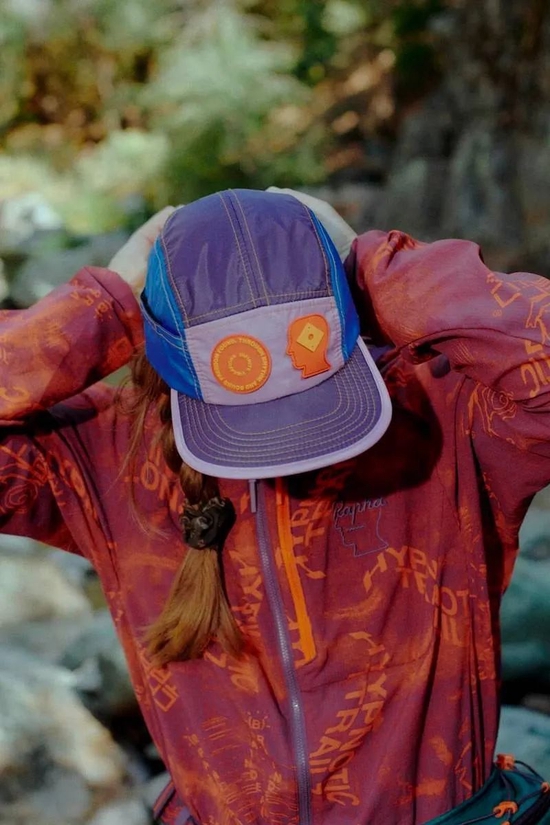 The product includes a series of bright and lightweight cycling clothing options, suitable for single wear or layering, such as tops, bottoms and accessories, and specific items include rough seam camp hats, camouflage overalls, fanny packs, long-sleeved graphic T-shirts, etc. The exclusive orange joint logo of Brain Dead x Rapha runs through the entire series and is currently on sale.
  03
  U.Sage × MIZUNO virtual team theme joint
Mizuno's outstanding contribution to the baseball world is obvious to all, and its founder, Mr. Mizuno Toshihachi, often said 'ええもんつくんなはれや' (Create the best products for customers), and this sentence has also become Mizuno's corporate culture and classic quotes.
U.Sage evolved the word "え" into an illustration of a baseball player based on its continuous innovation concept, designed a series of baseball-themed items, integrated the brand aesthetic system of Mizuno and U.Sage, and refined the concept of "don't give up easily" The spirit of sportsmanship is to pay tribute to Mr. Mizuno Toshihachi.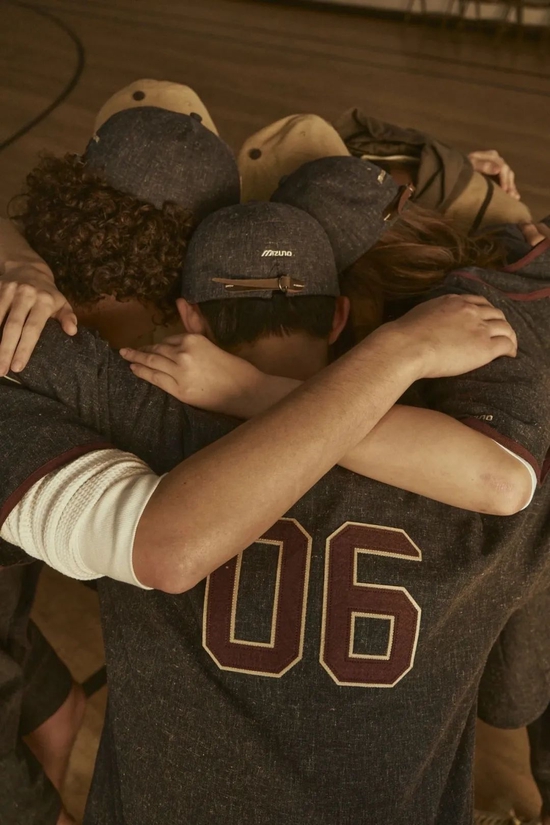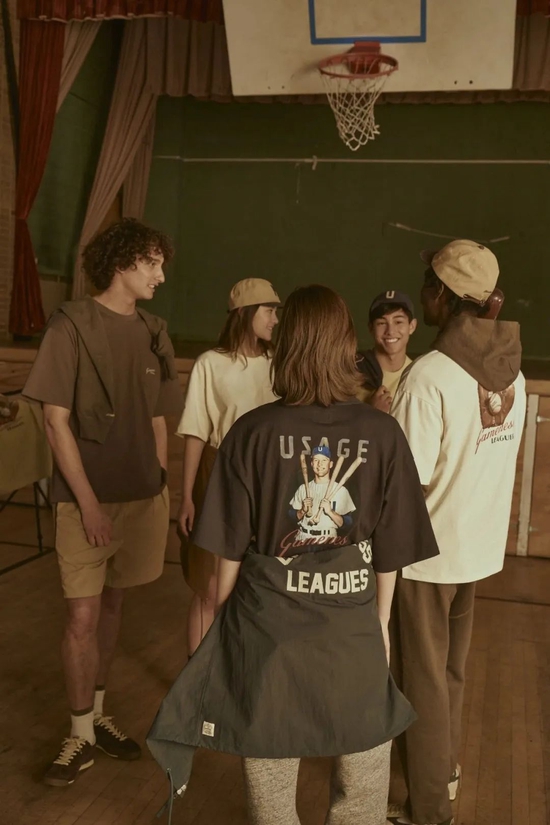 This joint series starts from the perspective of the U.Sage team and is designed with the theme of the 'Gameness Leagues' virtual team. There are a total of 13 U.Sage X Mizuno joint products. The color matching is inspired by the common colors on the baseball field. The listing incorporates the design of old ball tickets and Koshien tram tickets, and a baseball-themed sticker is included with the single product.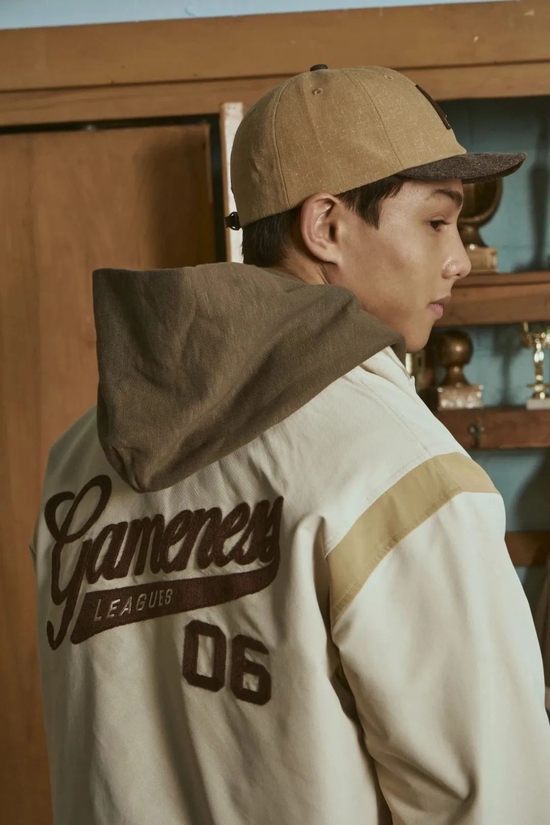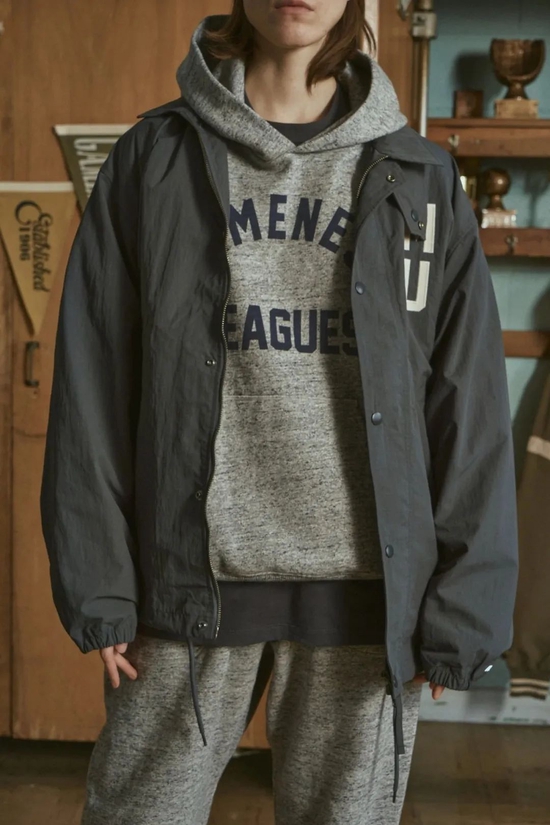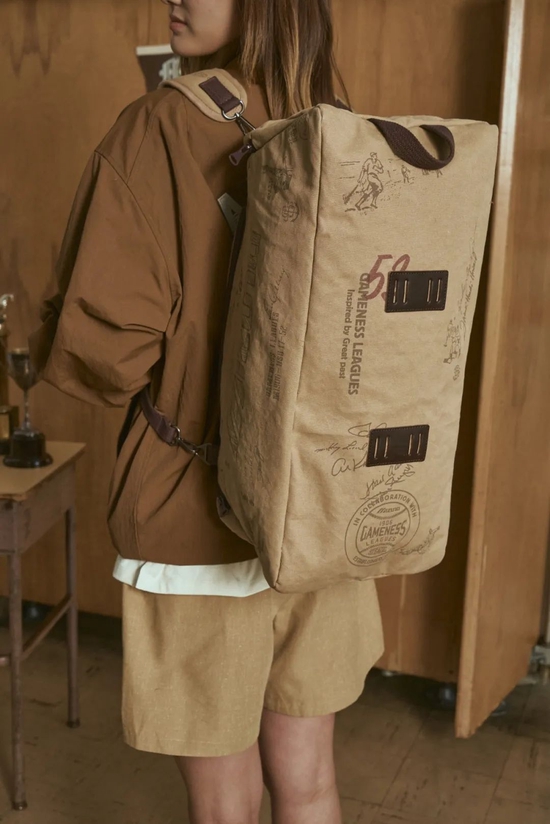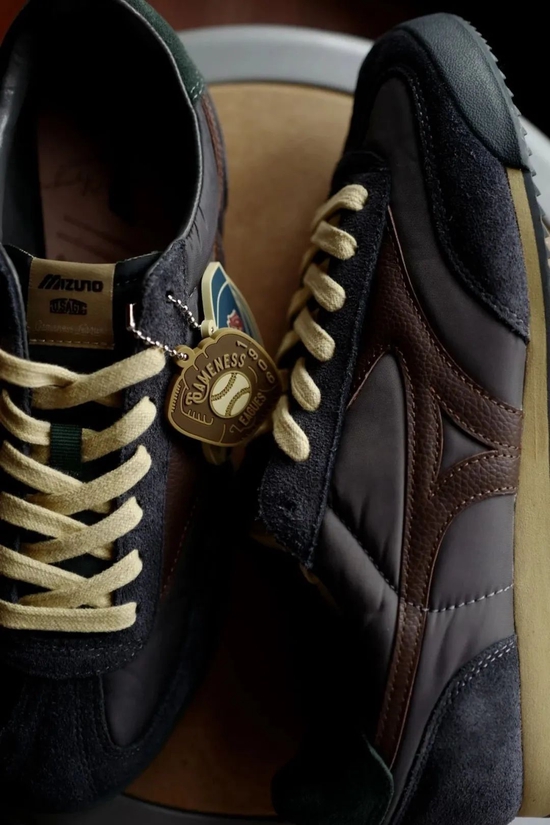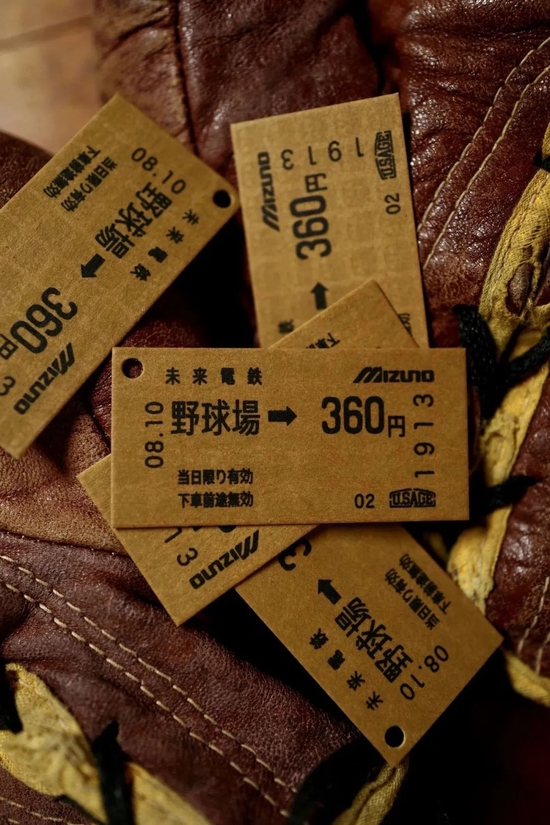 Products include printed T-shirts, knitted sweaters, sports pants, baseball jackets, baseball shirts, baseball caps, bags, running shoes and other items, which are enough to meet the needs of retro outfits from head to toe.
  04
BEAMS × Clarks Originals joint boots debut again
Recently, the Japanese trendy lifestyle brand BEAMS has cooperated with the British classic shoe manufacturer Clarks Originals to jointly bring a pair of GORE-TEX Wallabee boots that are very suitable for concave and casual daily styling.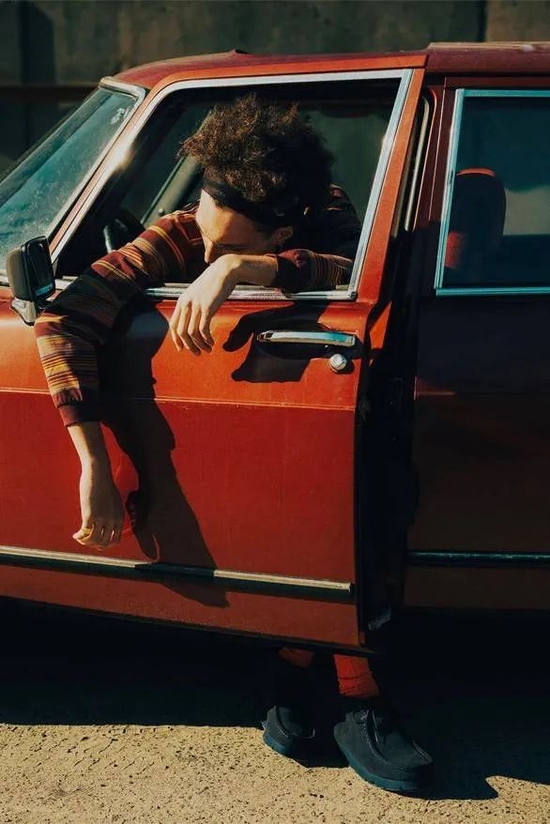 The co-branded style of Clarks Originals has always been full of highlights. The history of the joint ride with BEAMS can be traced back to 2010, and the last Wallabee cooperation was in 2018. Now, one of the duo's best collaborations returns in a GORE-TEX Wallabee silhouette released five years ago.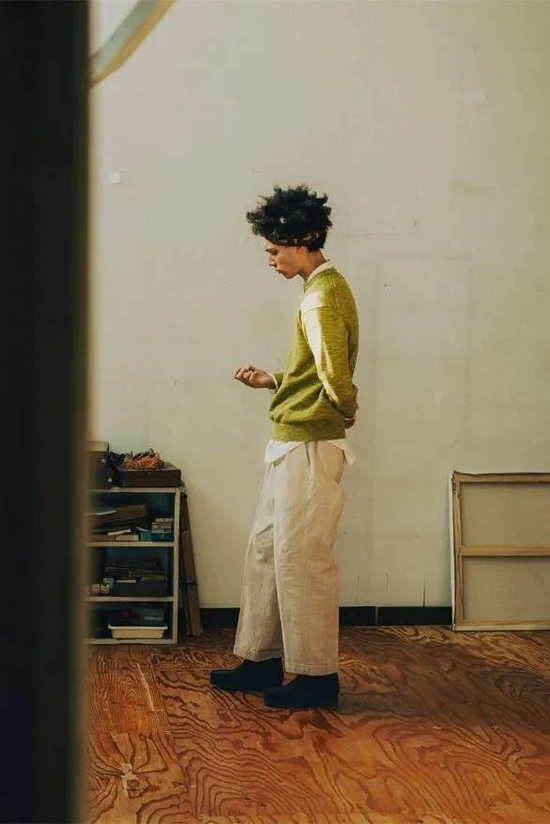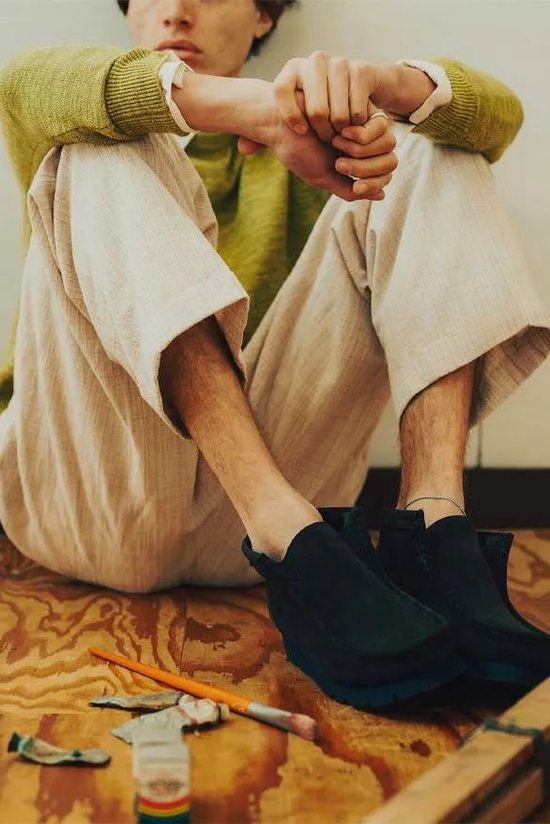 Similar in style to the previous generation, this time, the upper is made of dark "navy blue" suede, and the waterproof GORE-TEX lining can provide all-weather protection for the foot. The shoe's stretchy construction allows for lace-free wear, and it's also outdoor tested to withstand unpredictable weather conditions.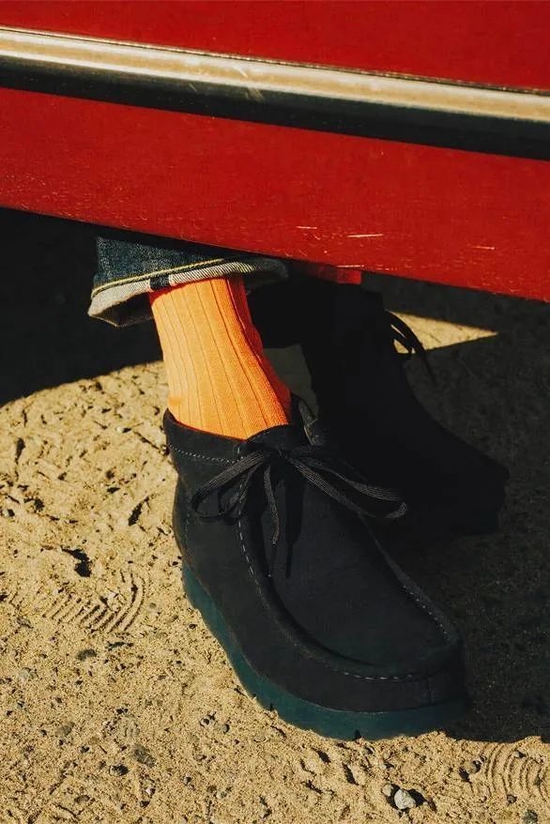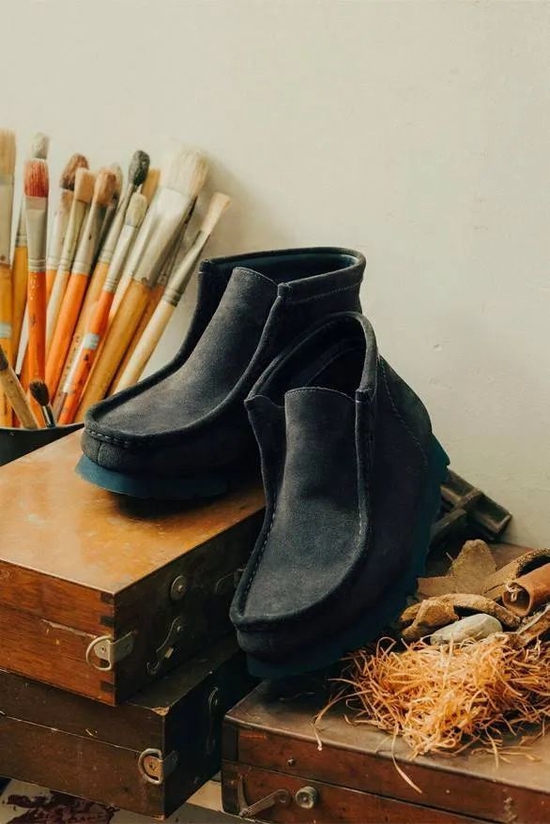 Additionally, this mid-top Wallabee boot features a tonal VIBRAM rubber sole unit with a zig-zag sole detail that enhances grip throughout while giving the boot off-road appeal.
  05
  and wander × Salomon latest collaboration
and wander first cooperated with Salomon in 2019, and every production since then has been quite explosive. This year, the two parties continue to join forces and recently announced the latest cooperation XT-SLATE.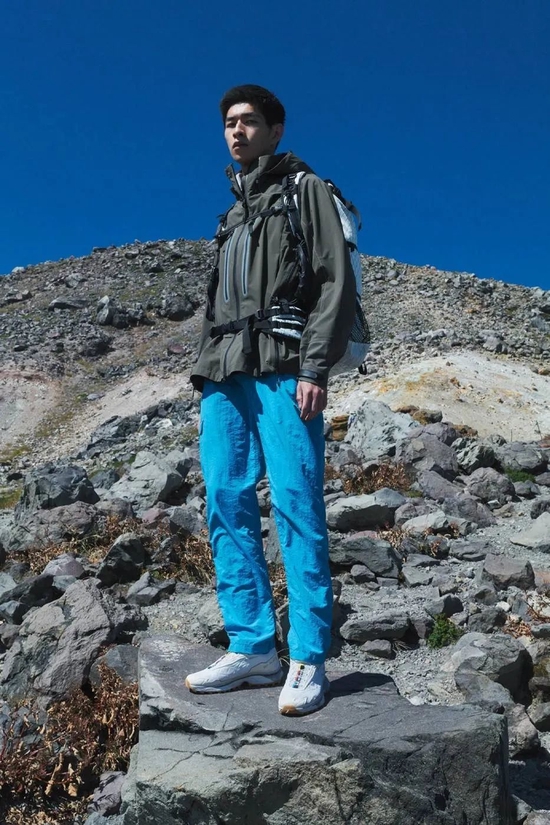 Salomon has recently announced the second pair of cooperation models in a row. The first pair was jointly launched with the Danish fashion brand WOOD WOOD, and this time it is its first cooperation plan with and wander in the new year. This time, the XT-SLATE, which continues the original outdoor genes of and wander and Salomon, uses a white embossed waffle upper, and the design is inspired by the landscape of rocky trails.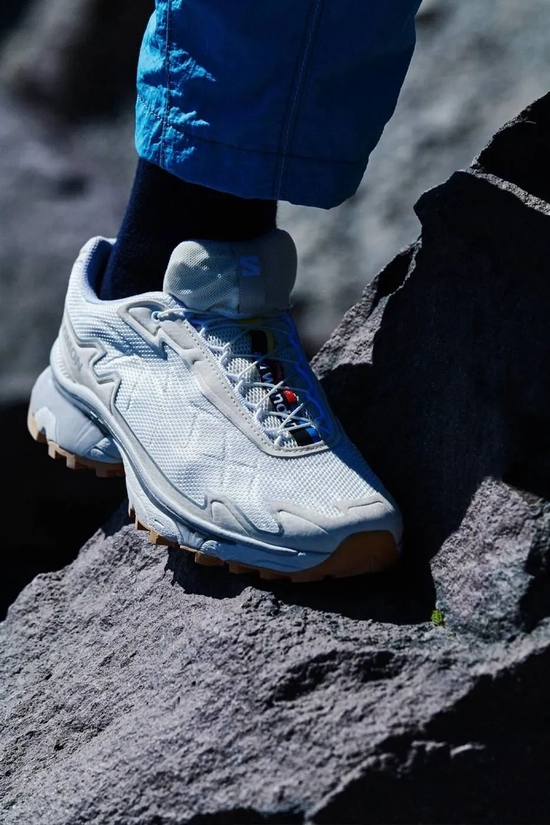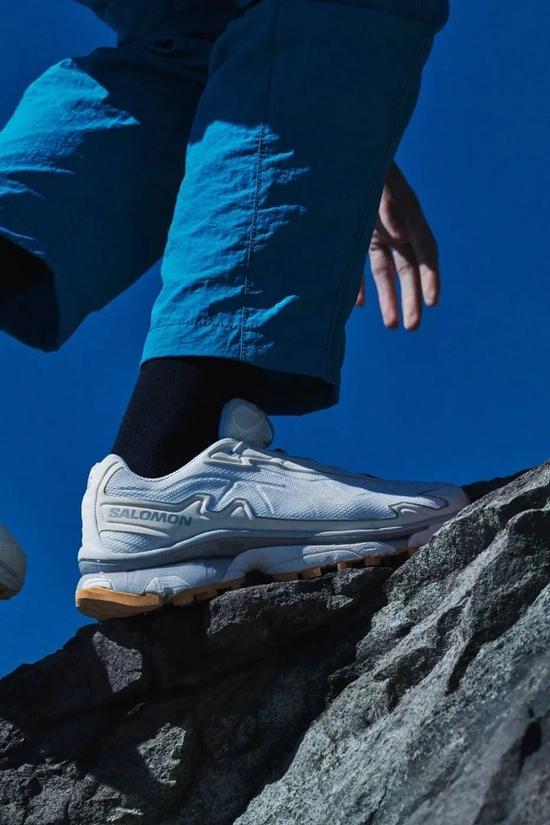 Technical details on the trail running shoe include the Agile Chassis™ Skeleton, an easy-to-use quick-lacing system, and a mustard-yellow Contagrip outsole that stands out against the white tones, plus a multicolored nylon strap detail along the tongue and branding Iconic logo element for identity. The shoes are on sale on the official website.