the sport of Lomas de zamora He said that he was present at a training camp for the Judo discipline, which took place in the province of Córdoba. Some 200 young people from all over the country participated in this event, among which local participants stood out Ignatius Makaruk y Delphine Gonzalia.
In the case of Nachotrain in sports hills, who came first in his category, in the internal tournament, which begins to position him in the national ranking. While Delfina is trained in the Olympia Clubunder teacher training Nicolas Duran Costa.
The successful passage of Lomas through the Entre Ríos Triathlon
Juan Diesslerdirector of schools Musubi Dojo which works under the orbit of the Lomas Secretary of Sportthe newspaper La Unión spoke about this initial practice of the discipline of martial arts in which the two young people stood out in Cordoba.
"At the beginning of the year, training camps are always held for each category. In the case of Ignacio and Delfina, they belong to 'Infantiles B', from Judo. It has to do with the start of what will be training throughout the year," she said.
In addition, the teacher belonging to the Argentine Confederation of JUDO, explained that "the training camps are scored because within them an internal tournament is held, and the points that begin to add begin to position them to form the future formation of the selections." "It is the preparation for the Argentine National Championship of Judo which is done at the end of May, in Formosa", accurate.
The two teenagers are 14 years old, and they are part of the local pride. They are in the last year of their categories and are preparing to move on to the Cadets, and last year they participated in the Buenos Aires Games. "Ignacio came out champion and Delfina was runner-up, which enabled them to go to the Evita Games, which are national, where they were in fifth position," said the professor.
When referring to its characteristics, Diessler revealed that "they both have a great attitude, they have been working for a couple of years." "They are both green belts, so they have an important journey in the activity. The confidence is there and they give it their best, so we will see how this year comes," she highlighted.
For his part, who is also a 6th Dan Master and 2018 Olympic Referee of the youth games In representation of Argentinaconsidered that "for the Municipality this is genius."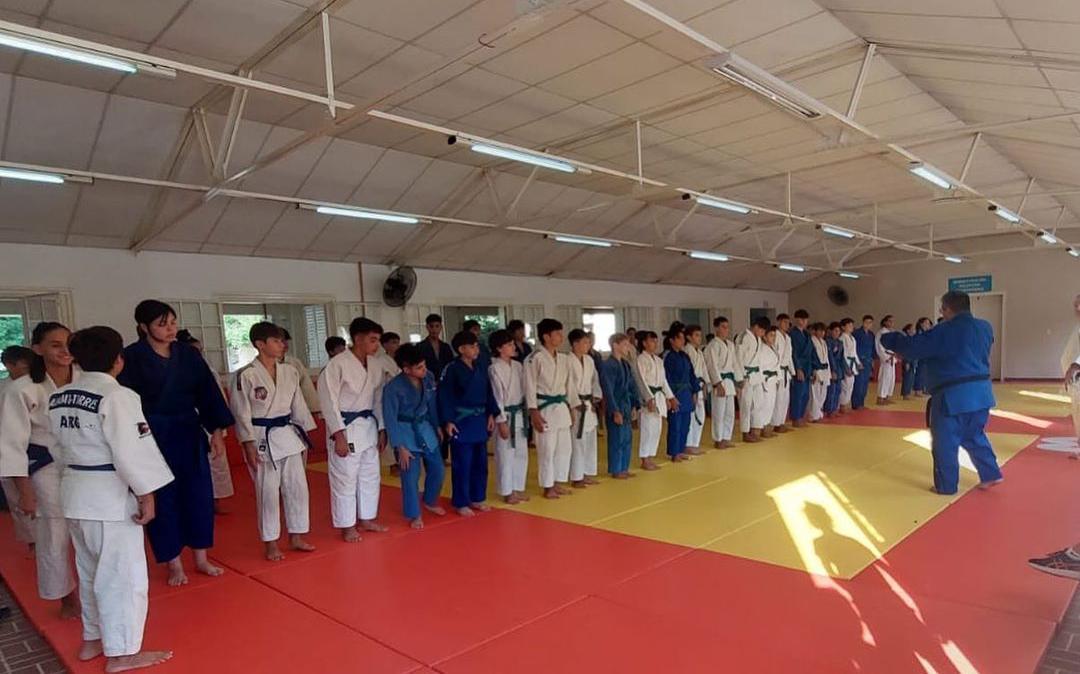 "We have been working for just over a year within the Eva Peron Park with this creation of contact sports. Before they did not exist, that is, they were loose and now they were nucleated. Judo started in October 2021 and being in some category with these guys of these levels is a very good thing for Lomas", he celebrated.
And he added: "Personally, I have a great career of 40 years and they are not the first guys that one has classified in some important position, but we are always behind that: that there are more and more, precisely, with the difficulties that the Judo not be a massive and well-known sport".
At that point, Dissler remarked that "although with the appearance of Paula 'Peque' ParetoAs an Olympic and world champion, that helped a bit and it's very important."
"But we are far from it being a massive sport because it is too amateur, every movement that one makes is money that comes out of a pocket. There are guys with a lot of quality, but sometimes they are conditioned by the lack of financial support. Many times we try to have a meeting, food, to achieve a budget and it is a collaborative matter of the peers of the activity. 95% of it comes out of their pockets," he explained.
However, the teacher Judo stressed that "Lomas It provides a lot of support in terms of infrastructure. Even sport is free, which is no small thing."