Kevin De Bruyne (31) starts the European Championship qualifying campaign of the Red Devils as captain. The Manchester City star spoke in Sweden tonight about that new role, about the refresh of the squad and about the path Domenico Tedesco has in mind.
"It was a bit of a shock."
Under Domenico Tedesco, a list of regular names have been killed or passed (for the time being).
Kevin De Bruyne therefore found the first days under the new national coach and his selection as "an introduction to new classmates at a new school".
"It's different, but I see a lot of energy. For many young people it's an opportunity to play and it's time for them to grab it too."
"It feels fresh, but it was still a shock. Half of the usual group was no longer there. But the newcomers want their chance as we used to."
Tedesco also works with a smaller group. "That's easier for a trainer. 25 players, you can't keep them under control. Start with a small group, it makes sense. It is logical."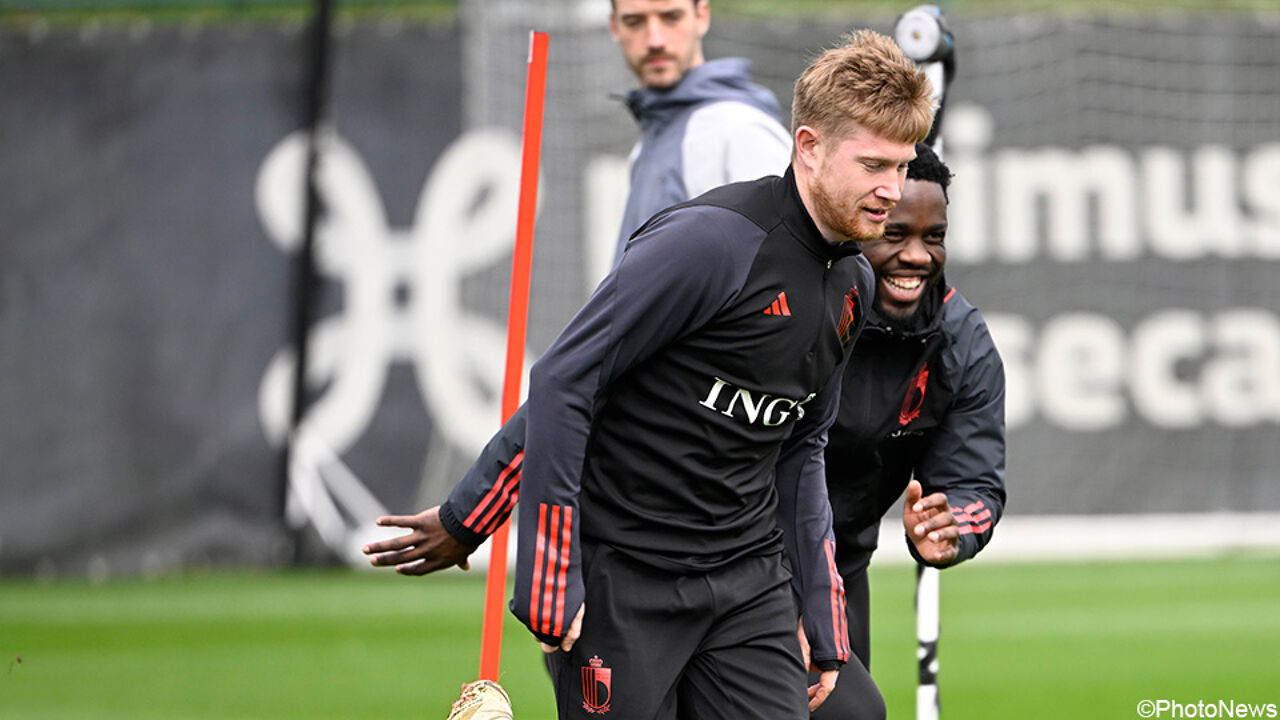 "I never thought about quitting for a second"

After the World Cup, some fixed values ​​such as Eden Hazard and Toby Alderweireld left. Has KDB itself doubted?
"I have not thought about stopping. Not even a second, actually," said De Bruyne, who has become captain since the beginning of this week.
"That meeting with the national coach was this week. I went to his office and he explained his reasons. I gave my arguments or said what I thought. That's how it went."
"Whether I spoke with other candidates such as Romelu Lukaku and Thibaut Courtois? No, but with (record international) Jan Vertonghen. It was up to me to explain. Everything was okay, but I felt it was my duty."
I have spoken to Jan Vertonghen about the captain's armband. I thought that was my duty.
What were the national coach's arguments? "He thinks I'm a good leader, that I dare to say whether something is good or bad."
"It is an honor to be elected. I hope to lay a good track for the future. I will try to lead by example."
"If I have to speak, I will. If I don't have to, then don't. I don't want to intrude."
"Everyone should feel comfortable and if I can help, I will try," said De Bruyne, who referred to Vincent Kompany as his "model captain".
"Hopefully it's a fresh start"

Kevin De Bruyne quotes it himself: he regularly does not mince words. "Everyone knows that I don't play around the bush and that's not to hit someone's cart. That's always with good intentions, to do better."
Doing better after the World Cup, that is also necessary. "We have to accept that it wasn't good enough in Qatar. Now we're somewhere else. Hopefully it's a new start."
With a new coach and a new style? "Yes, I have an idea of ​​our field occupation tomorrow, but no, I won't say anything. Is it different? Maybe," he chuckled.
It is said that Tedesco De Bruyne's vision should be better, more according to the City book.
"You need time to play like City. Tedesco's philosophy leans towards the Red Bull organization with young boys, energy and high pressure. Are there elements that suit me more? That is possible."
"But it is something different from what I am used to. I also did my job with the previous national coach. As a team, our level has simply dropped a bit in the last year and a half."
De Bruyne will certainly not get Axel Witsel next to him tomorrow. "My role doesn't change. I don't have to change as a person on the field. I am who I am."
Tedesco's philosophy leans towards the Red Bull organization with young guys, energy and high pressure. Are there elements that suit me more? Which can.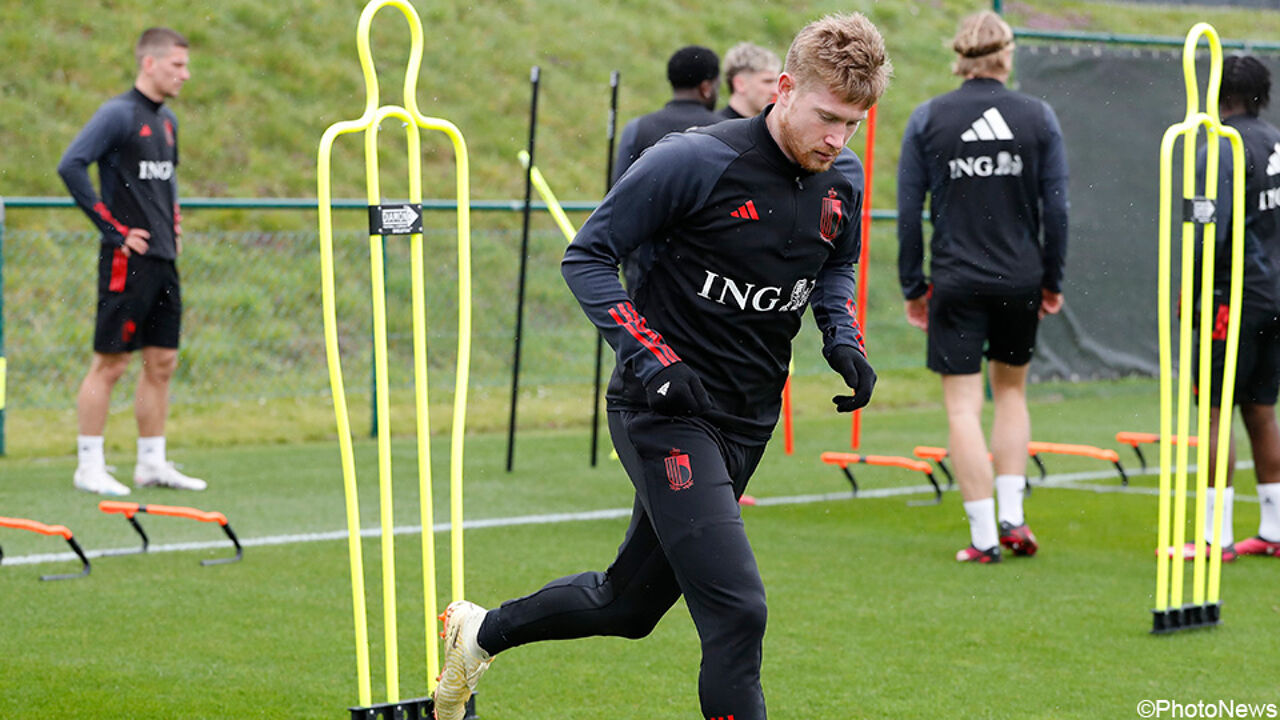 About dismissal CEO: "Don't judge something of which I don't know the facts"

Kevin De Bruyne did not want to go into too much detail about the fuss at the RBFA with the dismissal of CEO Peter Bossaert. "It has nothing to do with us. Whether this is good? Of course not, but I can't judge something I don't know the facts about."
De Bruyne is of course a certitude tomorrow, at City he is not always that way anymore. Why? "Well, I have been working with Pep Guardiola for 8 years. He is constantly changing. A coach must also look ahead. We need everyone in the busy schedule."