Taylor Fritz faltered in his first outing as the defending champion at Indian Wells, but he didn't fall. The American number 1 got the upper hand in three sets against Ben Shelton. The three sentences by Fritz were a reflection of his previous season.
von tennisnet.com
Last edited: 03/12/2023, 7:34 p.m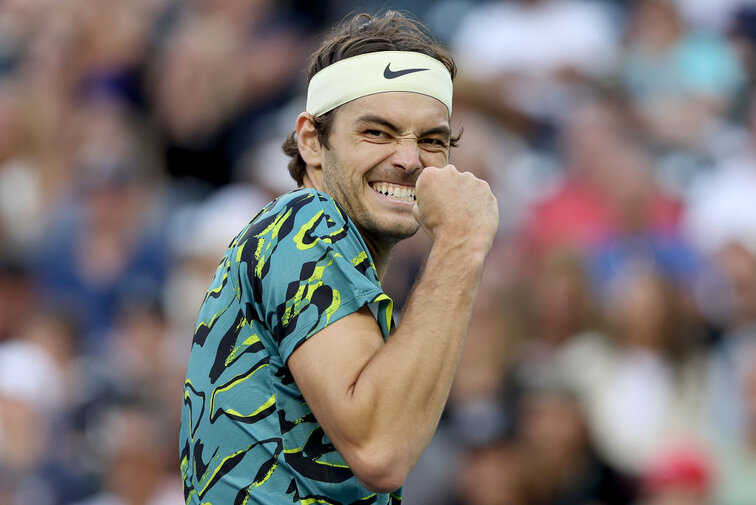 You can't quite get used to it yet: Taylor Fritz is one of the closest favorites at the Indian Wells Masters. Why not? As the defending champion and current No. 5 in the world, there really aren't many players who would be a paper favorite against him.
But he's still going a bit under the radar globally. It may be different in his home country, but "the title only goes through Taylor Fritz"? You rarely if ever hear such sentences. His season has been (still) too volatile for that. After good performances and the team success at the United Cup at the start of the season, the early end at the Australian Open against local hero Alexei Popyrin in round two followed. After winning the tournament in Delray Beach (250 category) and his highest position in the world rankings – precisely that position 5 – he lost in the semi-finals in Acapulco against Tommy Paul.
Taylor Fritz is in a good mood now, isn't he?! You can't really answer this question after his previous tournaments in 2023 – and even after his first appearance in Indian Wells we are not much smarter. He won 4: 6, 6: 4 and 6: 3 against compatriot Ben Shelton. The defending champion found it difficult to play against the uncomfortable left-hander. Fritz used to have the image of letting himself down when he was behind. But apparently he finally got over it. He fought his way into the match and was able to rely more and more on his serve as the game progressed. An early break in set three was enough for Fritz to advance to the next round.
After the match point, he let out a primal scream that showed that the 25-year-old was under a lot of pressure. As the number 1 in the US men, many young talents are pushing from behind and as the defending champion in Indian Wells, all opponents in the tableau are chasing him anyway.
In the next one or two rounds at the latest, we will know whether the Taylor Fritz from 2023 can cope with this situation and whether he has arrived at the top of the world in the minds of all tennis fans in addition to the world rankings.