Our Irish friend Ivan Morris, journalist and writer of golf, one of the best specialists in the world of our favorite sport, devotes his column this month to the problem raised by the proposal of the R&A and the USGA to choose an MLR (Model Local Rule ) which would limit the distances reached today by increasingly powerful pros. This response to a reflection by Bubba Watson appears in Golf Planète and Irish Golfer.
Save our golf courses, be part of an ecological choice and reduce expenses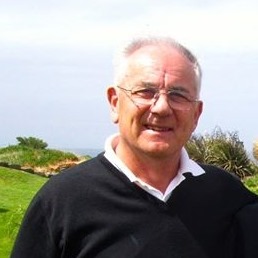 A journalist made the mistake of asking Bubba Watson for his position on the proposed new MLR ball to answer questions about which Golf Planète has already spoken to you on several occasions (see attached articles). Bubba gave an answer that I think surpasses that of Justin Thomas in its ignorance, self-centeredness, and misinformed logic:
"We are the only sport that changes the way we play and we get angry when a pro golfer plays 10 under par for three consecutive days while we cheer when a basketball player scores 50 points, or a baseball player succeeds three home runs or when an American footballer makes 7 touchdowns. We will never blame an athlete for achieving such feats when we are not the same. We don't have the right to always play better and to succeed always more exploits. »
Bubba, let me explain something to you: your ego takes over and you don't see reality. Our golf leaders around the world have made this proposal to save our golf courses, make them more suitable for new ecological choices and maintain the price of the sport for 99% of its players.
Golf is a sport that has allowed technology to develop unfettered for too long. Other sports officials have not actually adjusted the size of a basketball court, a football field or a baseball field but also a tennis court. But they regulated the balls or balloons used. In golf, for some reason, every newly built course has to be the length and meet the standards of a championship course. Length is the answer to everything, which translates to longer and longer golf courses and golf balls that fly farther so you can hit the par easier.
---
Tennis balls or footballs have evolved!
---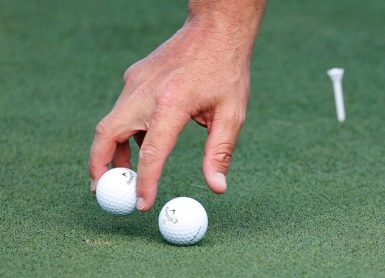 Tennis has long limited the performance of the balls used. Thus, there are now three different types of different compression balls (color coded) depending on the level of play. At the highest level, in the 70s and 80s, the tennis ball started flying too fast as players grew taller and stronger; serve and volley thrived. There were fewer rallies and games became too dangerous in doubles. It must be added that a slower yellow ball was also better for television. Same thing with baseball and hurling: in almost all of these fastball games, strict control has been exercised over the speed of the ball due to the confined spaces in which the action takes place.
Table tennis has also changed the size of the balls. The rugby balls and footballs I played with in my youth are totally different aerodynamically from those used today: note that Premiership players have been consulted on the subject. However, OEMs use the guys they sponsor to spread confusing nonsense. Now, not everyone WILL USE a modified ball (although I can't see, why not?). There is a length limit for many golf courses. The goal is to keep them as they are.
Surely professional golfers won't dare play a ball that offers more spin like my generation of golfers used 40 or 50 years ago. Swinging at 85% power is what we were taught to avoid wandering through tall grass.
You don't need to check the 100-year-old golf ball advertisements in magazines from that era. I did it !
Also be aware that equipment manufacturers already manufacture slower balls. They've been testing them for years. Personally, I play with a softer, high spin ball to help me get the ball off the ground. I need extra spin and "softer" compression with a swing that slows down year after year and is about half the speed of Rory's (McIlroy).
---
The end of the "more distance" marketing message?
---
Manufacturers take defensive measures for one simple reason: their best marketing slogan has always been "more distance!". This is how their marketing departments think they make their money. It's been like that for 100 years. You don't need to check the 100-year-old golf ball advertisements in magazines from that era. I did it !
Brands don't really care about used balls as long as they are sold. Professional golfers shouldn't worry about it either. The longest hitters will always be the longest. But the distance is relative and must be contained.
Changing the aerodynamics of the ball via its dimple configurations would reduce distance and golf courses would not need to be lengthened. Would you also like narrower fairways and higher roughs? The truth is that tour players want everything to be as "easy" as possible.
With the MLR (Model Local Rule) ball, golf will take a few steps towards better ball control. This will take longer to master as it will extend careers and make the game more accessible. What's wrong with that? A larger ball (1.70″) could also be part of the solution. It was like that before. I experienced this change myself and it was not serious. The bigger the ball, the longer it will lie on the grass and the easier it will become to hit.
---
Golf enthusiasts and giants
---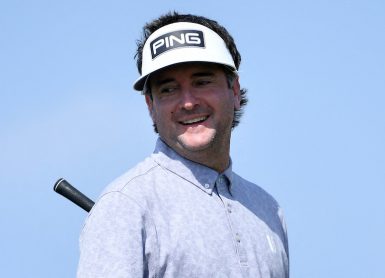 Ball manufacturers must also take into account the need for a thicker outer layer: the technology for this already exists. Nobody likes change. Change is difficult but it is inevitable in all industries. Technology is destroying some businesses but expanding others. The R&A and USGA should continue their testing, including reducing COR on club faces. I have no personal interest in this question. I will be a retired golfer or a dead golfer by the time this all happens.
But I already know that a new breed of golf giants are on the horizon with swing speeds well beyond those of Rory McIlroy or Cameron Champ. There will be little or no room in professional golf for pros the size of Bubba Watson or Min Woo Lee. The rule will be around 2 meters and 100 kilos. Even a Tiger in his prime should have no place in 2030. His body was way too lanky, light and lean when he started. How he overcame this handicap deserves a future article! In the future if you don't meet these physical criteria, it's better to buy a guitar and try to become a rock star!
A "clamped" golf ball, softer, slower, with more spin will "equalize" the game for big, small and amateur golfers.
Dear Bubba, to evolve the game and save it at the same time, it should be made a game for everyone. And don't just worry about the heavy hitters.
Ivan Morris
Photos : Getty Image via AFP