Tomás de Rocamora will face Villa Miter from Bahía Blanca this Sunday at 8:00 p.m., for the Southern Conference of the Argentine
Basketball
League. The meeting will serve to close the tour that began on Friday with a close loss against Quilmes de Mar del Plata in the town of Santa Clara del Mar.
For this game, Alejandro César Trías, José Antonio Domínguez and Florencia Paula Benzer have been appointed as referees, while Néstor René Schernenco will be the Technical Commissioner.
After 6:00 p.m. this Saturday, the team led by Agustín Pujol set foot on Bahía Blanca and a couple of hours later they carried out a practice session. This Sunday, from 11:30 a.m., he will complete the preparation. Fortunately all the players are physically fit and will be available to the coaching staff.
The summoned players are: Thiago Dasso and Mauro Tarragó (bases); Agustín Cavallín and Justo Catalín (escorts); Galo Impini, Matías Caire and Martín Pascal (forwards); Tomás Verbauwede and Franco Ferraría (power wing), Alejandro Quigley (center); and the Juveniles Valentino Occhi and Franco Ferreyra Bonnín.
.
The fall before Quilmes
El Rojo was close on Friday against Quilmes, dominated him in several passages but could not celebrate and lost 93-88. Now it will be his turn to face this Villa Miter who has just completed his tour of Entre Ríos with defeats against La Unión, Estudiantes de Concordia and Rocamora himself (92-77). The only joy he got against Parque Sur (66-77).
With that result, Rocamora went down a step in the standings and was ranked 13th with an effectiveness of 41% (11-16). The game against Villa Miter appears to be very important for his aspirations since the rival is one step below and with one more game (11-17). Both are still in play-in positions and for now they would be rivals, although the final location remains to be known.
Finally, it is worth mentioning that, on Thursday night, both the squad and the coaching staff were at the Islas Malvinas Sports Center in Mar del Plata, to witness the game between Peñarol and Instituto for the National Basketball League (photo).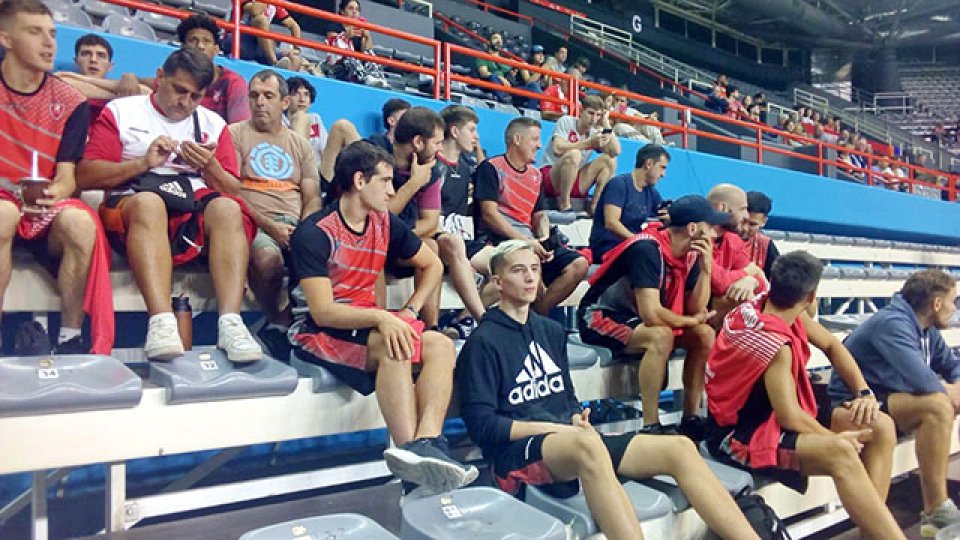 The squad closely watched the Peñarol-Instituto at the Mar del Plata Sports Center. Photo: Laura Grecco
Text: Rocamora Press – Mauricio Galarza