After being kicked out at Bayern Munich
Tottenham apparently not an option for Julian Nagelsmann
Julian Nagelsmann is without a job after being kicked out at Bayern Munich. But even if Tottenham Hotspur also fired their coach on Sunday, England is apparently not an option for the 35-year-old.
Even if his name has already been traded in England, Tottenham Hotspur is probably not an option for Julian Nagelsmann. According to a media report, the 35-year-old, who was only released a few days ago from record-breaking German champions FC Bayern Munich, will not become a coach at Spurs.
According to "Bild", immediate entry into the London club from the Premier League should not be an option for Nagelsmann, although the coach is said to be Tottenham's preferred candidate according to English media reports. Instead, the coach wanted to process his departure in Munich first. The Times reported that the north Londoners had already contacted Nagelsmann.
After Julian Nagelsmann, Antonio Conte was also released

After separating from their previous coach Antonio Conte (53), the Spurs promoted his assistant coach Cristian Stellini to head coach until the end of the season. Still, some names are traded in England, including former Spurs manager Mauricio Pochettino. Frankfurt's Oliver Glasner should also be a candidate.
Shortly before his release, Conte publicly attacked his players and the club massively. Tottenham's professionals were "selfish" and played "without heart", Conte blasphemed. The club "does not play for important things", there is "no fire in their eyes" – but that is just the "story of Tottenham", where they have been used to this condition for a long time.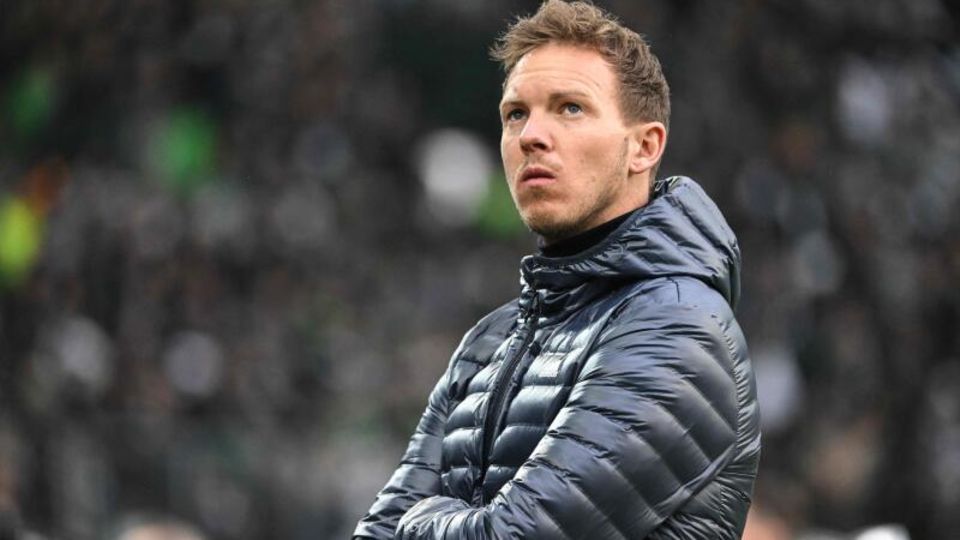 Watch the video: The dismissal of FC Bayern coach Julian Nagelsmann comes just before important games of the season. With this, the people of Munich end a misunderstanding, says RTL sports director Andreas von Thien. The youngest coach in the Bundesliga had no future.
jack
DPA