MUHAMMAD ALIF AZIZ MARDIANSYAH/BOLASPORT.COM
Two PSM Makassar players, Muhammad Ramadhan Sananta (left) and Yakob Sayuri (right), take a group photo in the 24th week of League 1 2022 at Pakansari Stadium, Bogor, West Java, Tuesday (14/2/2023).
BOLASPORT.COM – PSSI officially announced the names of 28 Indonesian national team players for the match against Burundi on Tuesday (14/3/2023).
28 names of Indonesian national team players have been announced by PSSI for the match against Burundi.
It is planned that the Indonesian national team will play against Burundi twice, namely on March 25 and 28 2023.
Of the 28 names called up, most of them were old names during the 2022 AFF Cup yesterday.
Now there is the name of Shayne Pattynama who has just finished transferring federation and took the oath as a WNI at the end of January 2023.
Also Read: 2023 U-20 Asian Cup – Daffa Fasya Enters the Top 5 Best Rating Players Even though the Indonesian U-20 National Team Was Eliminated Early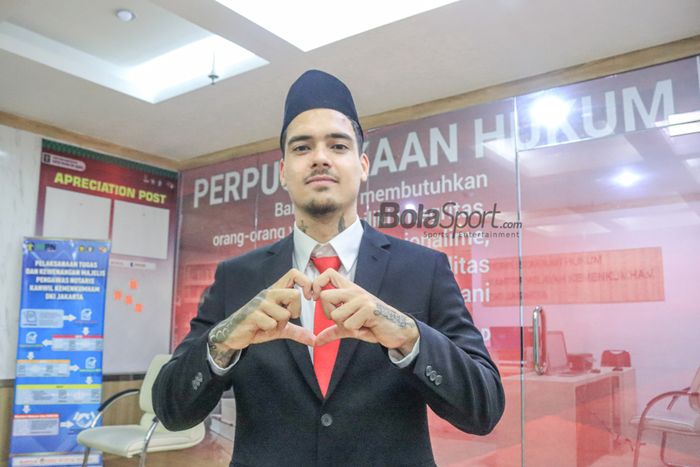 MUHAMMAD ALIF AZIZ MARDIANSYAH/BOLASPORT.COM
The naturalized player for the Indonesian national team, Shayne Pattynama, is greeting warmly when met at the DKI Jakarta Regional Kemenkumham Office, Cawang, South Jakarta, January 24 2023.
"It is certain that they will come, including the last one, the Shayne who has been sworn in," said Zainudin Amali.
However, in this call, there was no Sandy Walsh.
It is likely that Sandy Walsh was not called because he is still struggling with an injury.